I'm jumping for joy as I typed this as Comme Des Garcons has finally landed in Kuala Lumpur! My cravings for CdG attains satiety in spite of only leather ware being featured here. A collection of blindingly loud neon-hued clutches and wallets of varying sizes awaits the adventurous lot. The urge of getting my hands on these babies intensifies ever more so after looking at this beautiful image by Tommy Ton, which actually gives the clutch more justice (you know my digital camera is shit so yes it's apples and oranges...).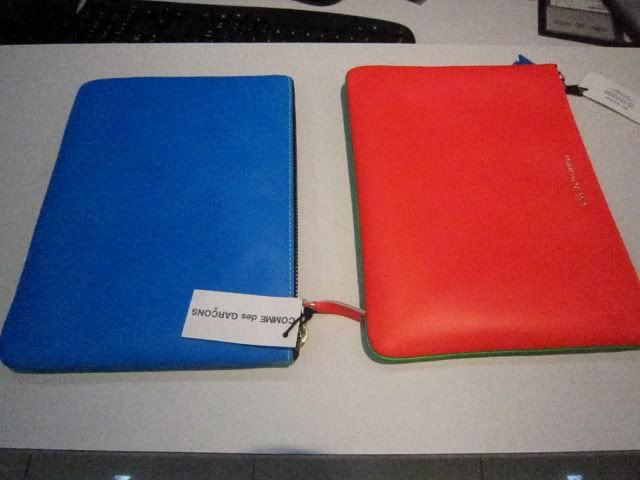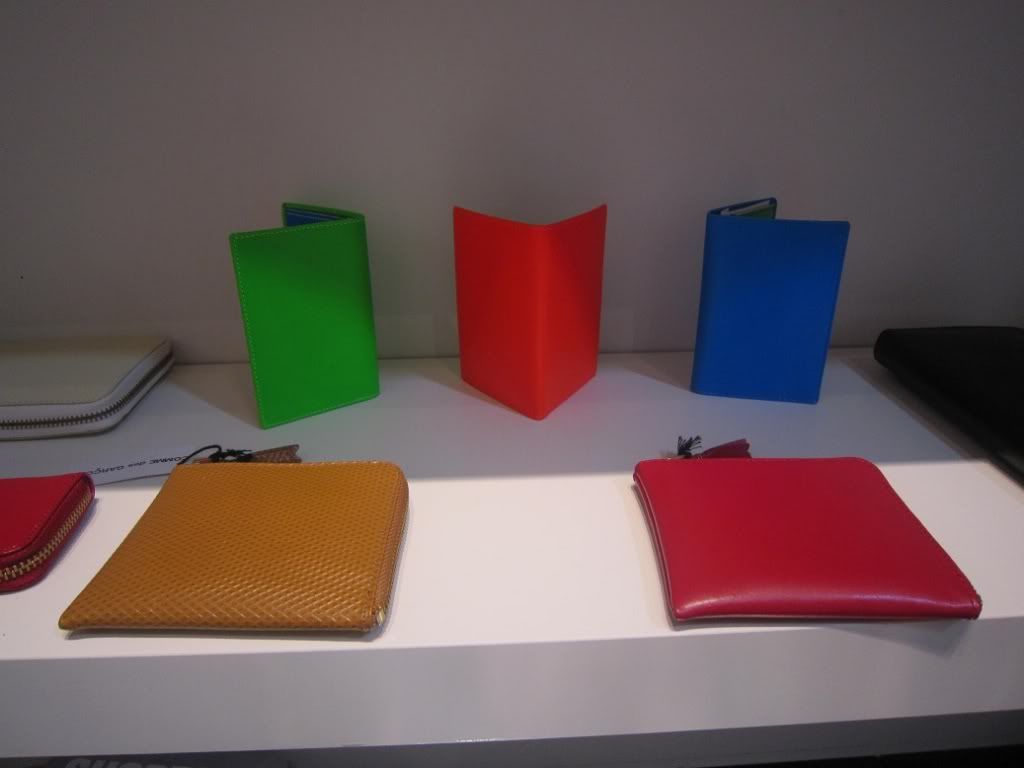 On the other hand those who'd rather stick to classic colours can opt for these demure card and coin holders or wallets which are suitably arranged next to their more kaleidoscopic counterparts...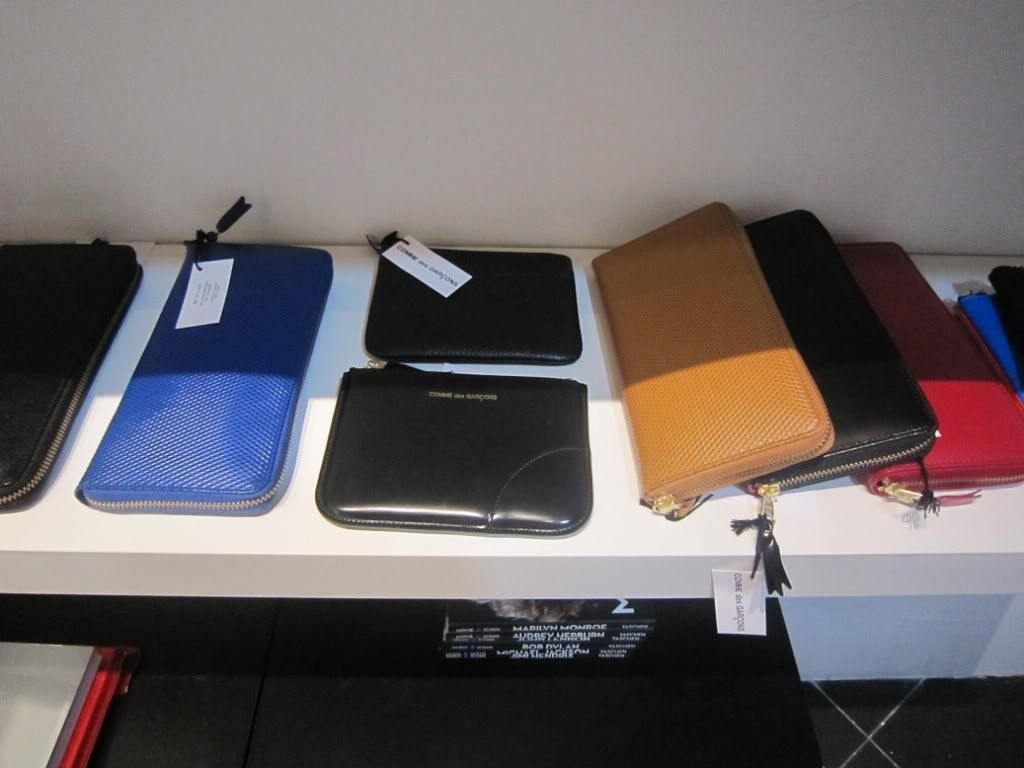 For those looking for a bigger space to carry their belongings fret not, 'cause these embossed leather totes are ready to be someone's arm candy ( I know I'm starting to sound like somebody from PurseBlog or something)....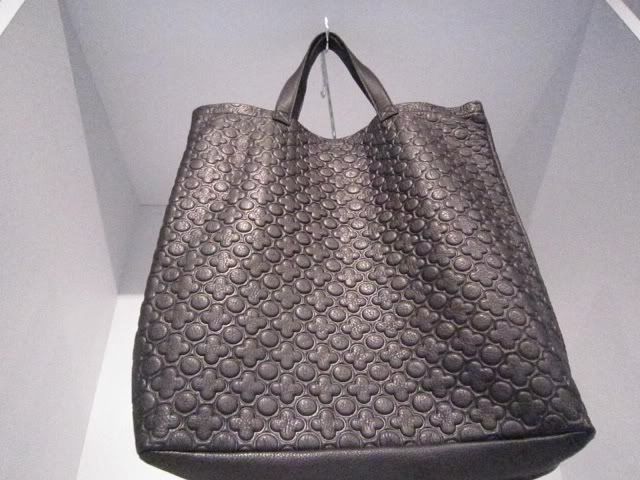 The saying 'save the best for last' cannot be more apt if we're talking about Christopher Kane, the uprising British designer who dazes fashion editors with his out-of-this-world prints and vibrant hues. For this season neon lace infused with oriental-inspired prints like dragons, tigers and exotic flora are chosen and finely placed on jersey t-shirts and dresses creating a breathtakingly beautiful collection. But I'm discreetly wishing if they can re-stock the wildly popular cosmic prints from his resort collection... because that's what I truly need!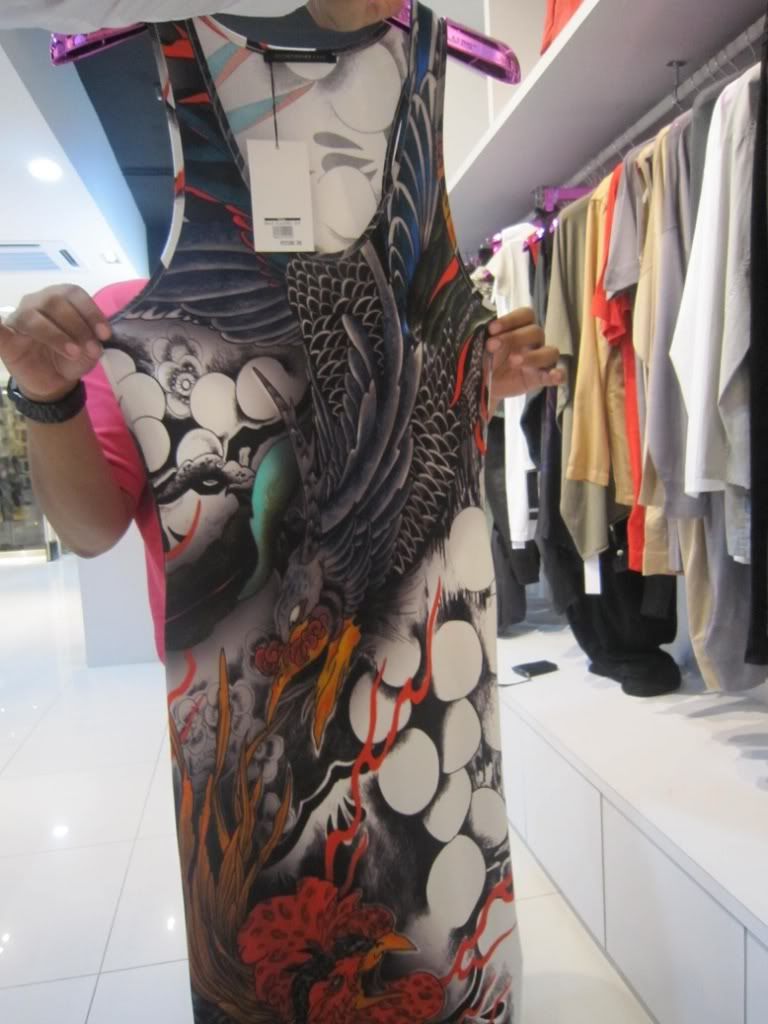 Christopher Kane and Comme Des Garcons leather accessories are exclusively available at Musa, No

34, Jalan Telawi 5, 59100 Kuala Lumpur, Malaysia.