And it is that time of the year again where families gather and have a celebratory moment over the end of a months' period of fasting! As it has been going for years and years, after the prayers we went to visit the graveyard and then went back straight home.
We as usual seek forgiveness from each other of any wrongdoings for the past year. Then we had joy stuffing our faces with an abundance of food around and typically there was the almost ritual-like family photography moments.
First day of Aidilfitri (Eid Mubarak) I was decked in the old peach
Baju Melayu
suit and my old 'kain sampin'. I don't buy new Baju Melayu for a few years already!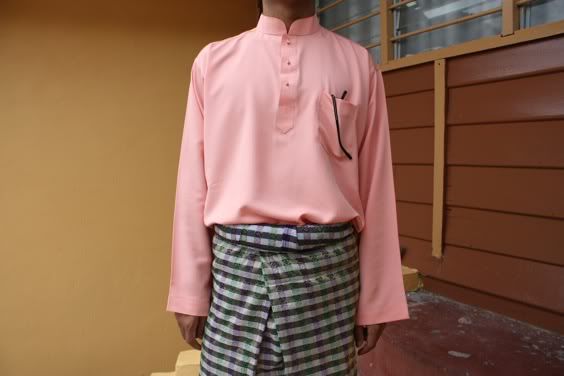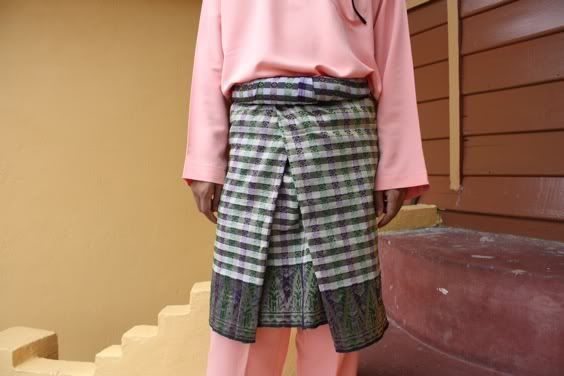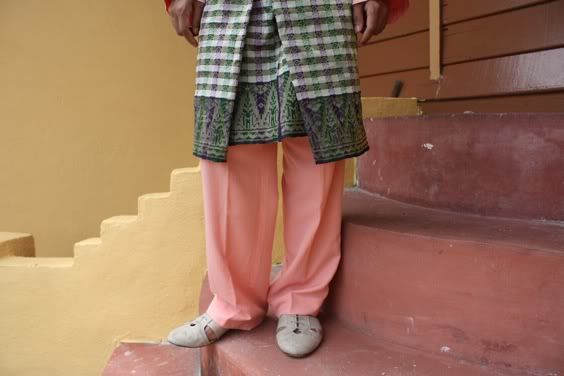 from top to toe: songkok (a tradisional Malay hat with cheap velvet fabric); Baju Melayu suit, buttoned up with faux diamante buttons; kain sampin - a songket fabric loomed with golden threads, wrapped around like a sarong, which has an almost a kilt-like feel; Rubi cut-out sandals
Happy Eid Mubarak every one!