The wonderfully efficient online boutique
LN-CC
has shipped my order within merely 3 days! Imagine a parcel traveling half the globe within that short period of time? Honestly I think they have a really clever marketing strategy because I'm looking forward for another purchase from this London-based company, all thanks to the speedy delivery...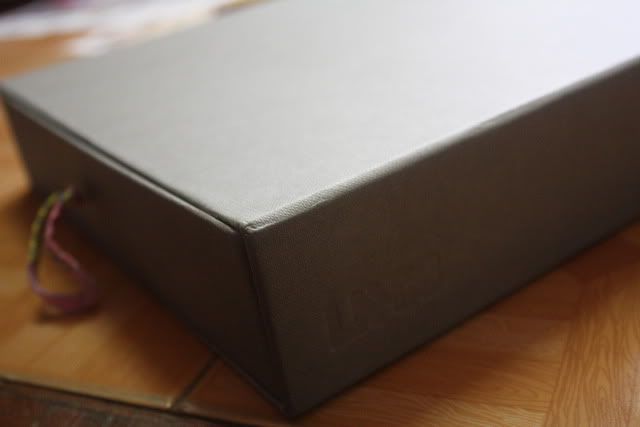 Even the box comes with a fine little detail - a drawer handle can't look any more adorable than this braided strings.
What did I order you may ask? Not to mention I was taking advantage of the free shipping and heavy discount on few select items, and it turned out some of them are within my reach financially. And of course I had to take the opportunity to sample on things from interesting labels that I have been eying on for quite some time...
Ayame socks
, a Japanese label founded in 2007 by Aya Agaoka.
Also a piece from S/S 2011, the tee shirt has a rather intriguingly odd print, which to me comes off as retro/futuristic-looking.
Very very excited to wear the above items with all the colours and interesting combo possibilities they might conjure.
Happy Holidays everyone!