The layering madnesszzz is perpetuated as being at a higher point gives me bone-tingling chills that needs to be whole-heartedly combated. This time around, I wore the
once-forgotten cardigan with
ombr

é

/degrad
é effect from New Yorker. Strolling around a beautiful pot plant nursery in this cardigan almost gave me a camouflage feel because of the rather bright colors, loosely resembling a morning glory...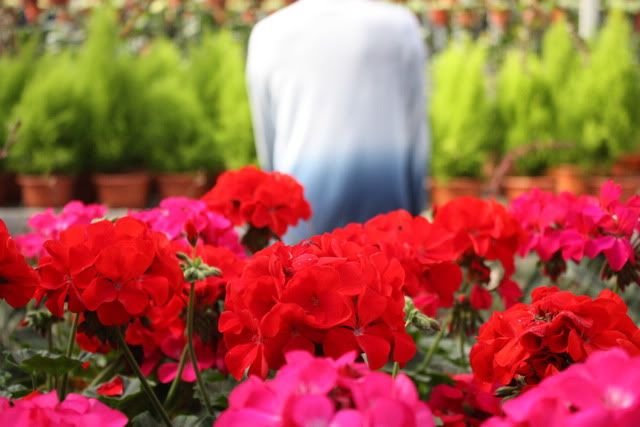 And of course this time around I managed to dig out the jeans of my yester years - the only Levi's that I have, purchased in 2003 as a self-gift for commencing the first year as a student in Russia. Sentimental notions aside I like the jeans very much because of the baggy-cut denim (this is prior to my skinny jeans obsession), and I cannot stress much on how comfortable walking in them is. Also, the back pocket print effect at the sides of the front pockets is simply quite unique and I haven't seen such technique done in any other jeans, I believe.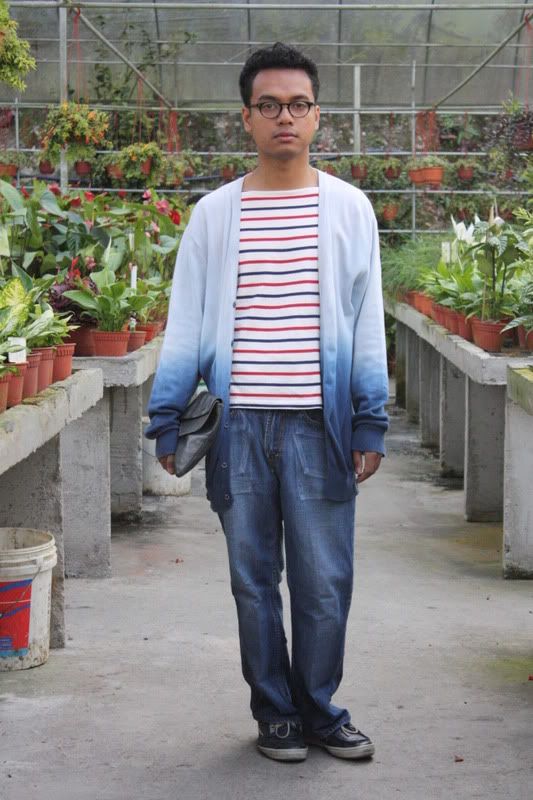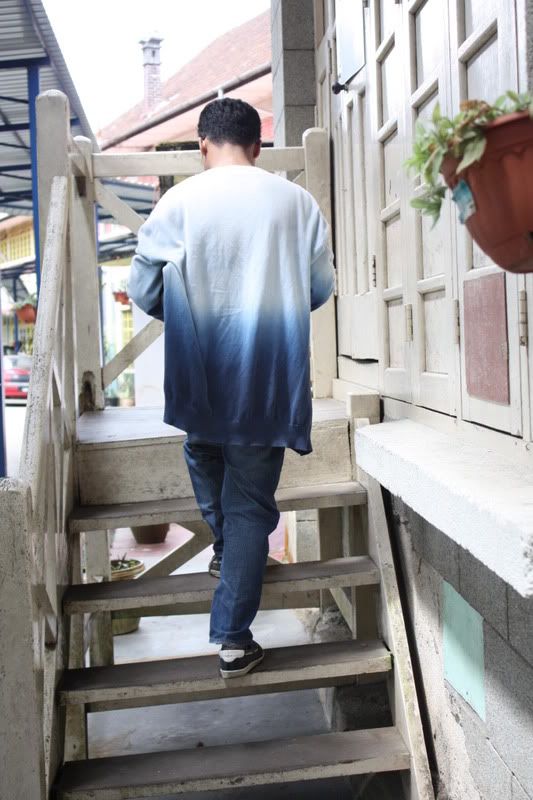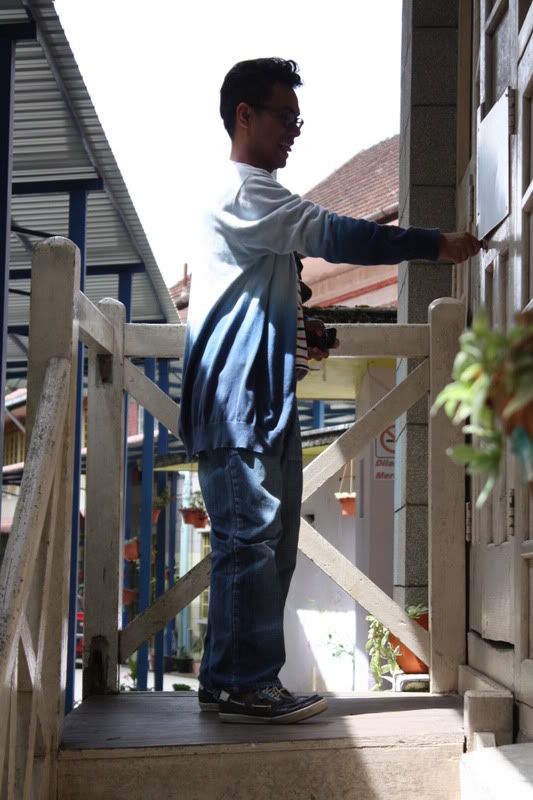 I was also wearing a new-ish Uniqlo boat neck striped tee (from the ladies department of course). Honestly I'm building a quite worrying obsession of collecting Uniqlo striped tees both in long and short sleeves, and in a variey of colors as well. It's simply because of the great quality (soft Japanese cotton) and they are frequently on sale!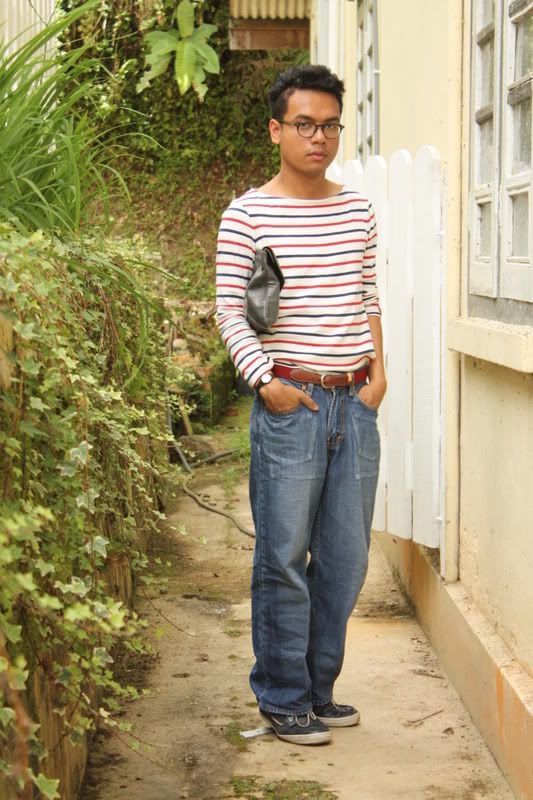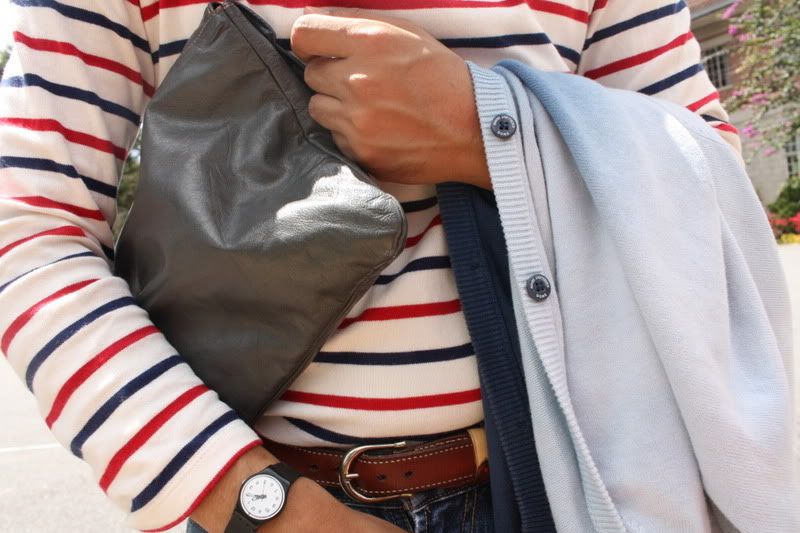 The details - a myriad of colors ranging from blue of varying tones, red, grey, brown and black.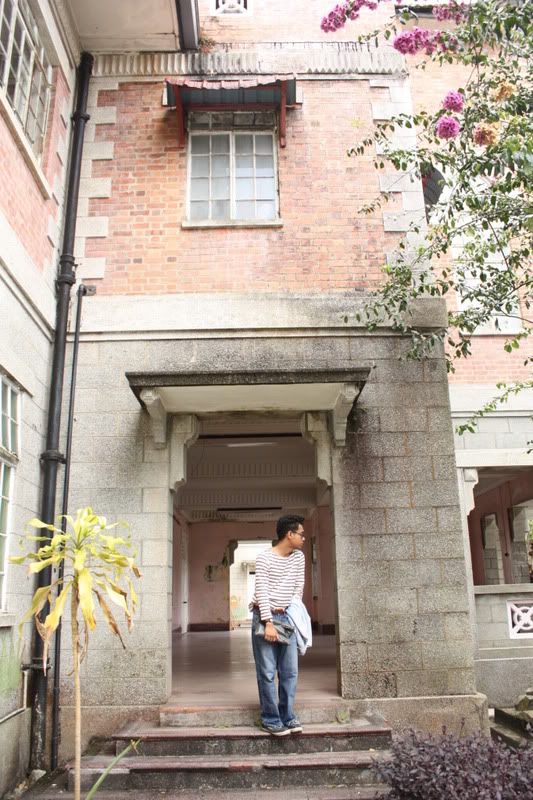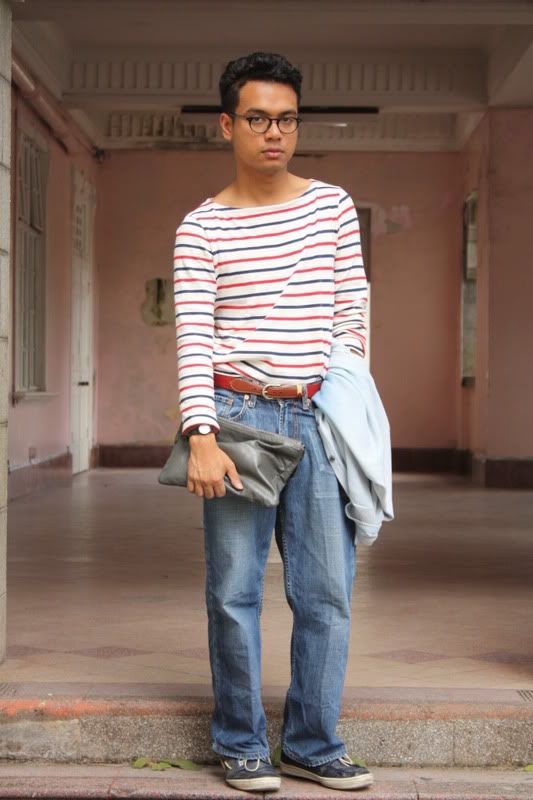 Wearing Uniqlo boat neck striped tee, New Yorker ombre cardigan, Levi's jeans, Ermenegildo Zegna belt, eBay vintage clutch, watch from Swatch, Adidas Originals boat shoes