Perched on a hill overlooking a street, Tanah Rata Convent, Cameron Highlands was once used by the British army as a hospital. Now it is simply a primary school for all girls. I couldn't believe my eyes when I see this old Roman Catholic Convent school is a fusion of a myriad of architectural styles - Gothic / Romanesque by my amateur eyes.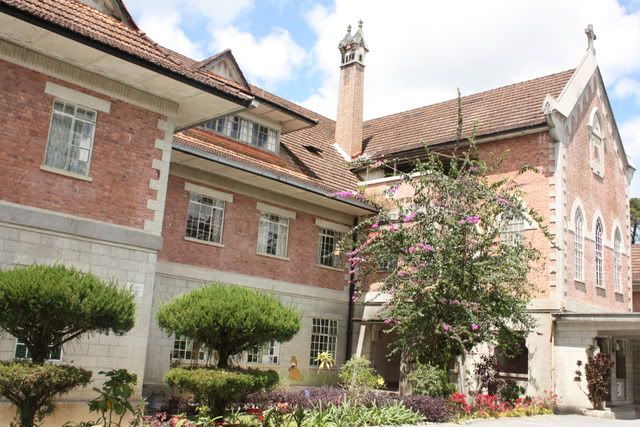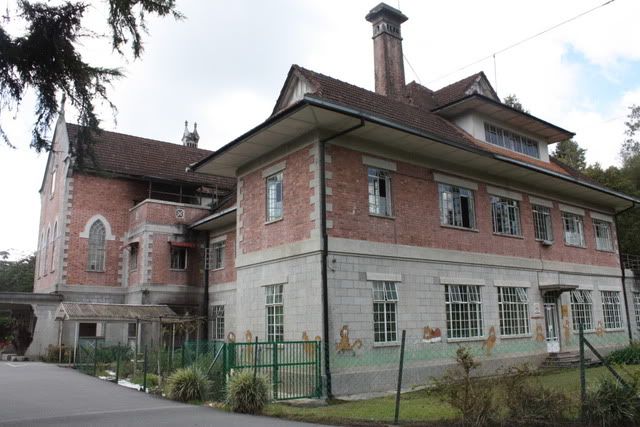 True to Malaysia's poor heritage preservation programs, silly unnecessary and downright ugly elements are added. Evident here: amateur paintings of Garfield the cat.


'Kindergarten'


Old, rusty doorknob.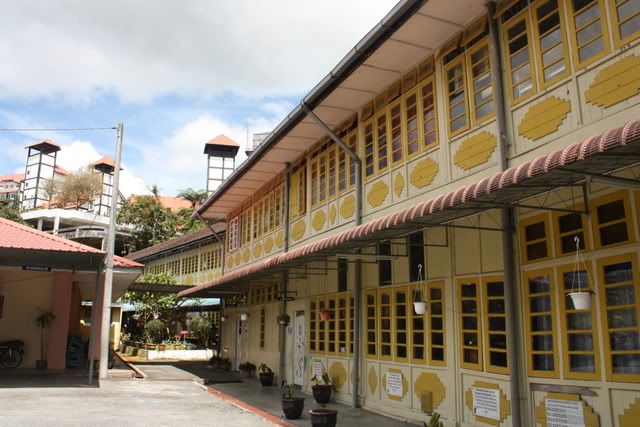 The classroom, with a very different style from the main facade. Again, the beauty of the building is tarnished by the plastic awnings.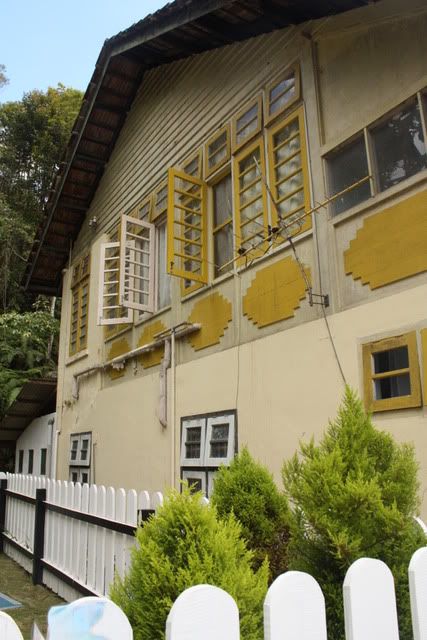 Without awnings


The bathroom - sinks with yellow pipelines.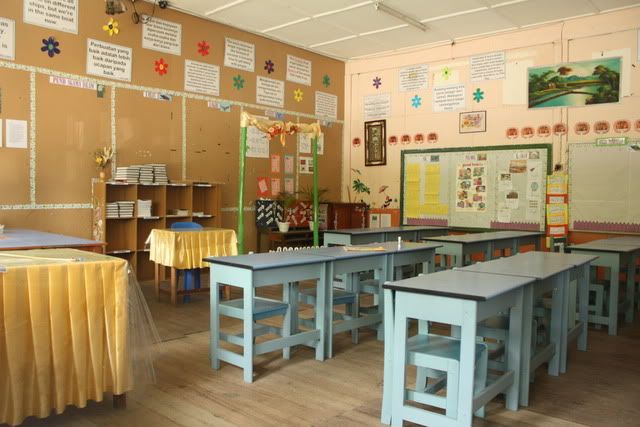 The classroom with wooden floor and typical government school gaudy decoration (note the yellow frilly tablecloth covered in plastic).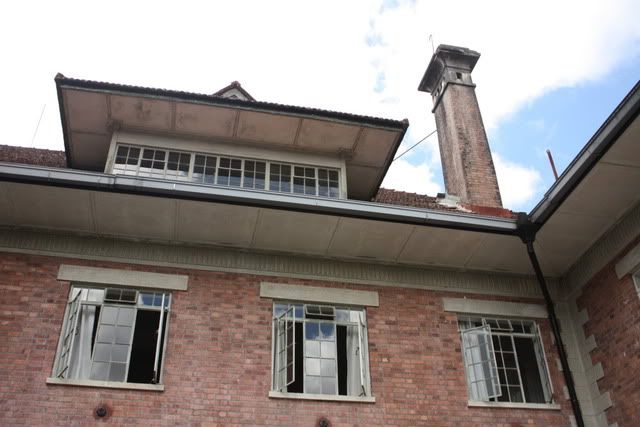 The chimney - not sure whether it is still functioning.