You probably have guessed from my previous post that I was in
Ho Chi Minh City (Saigon),
Vietnam. True, I had a short family trip few days ago (after the
Cameron Highland trip
you must have noticed how I still join family trips where siblings bicker against parents over petty things which is a norm during this kind of travelling).
Apart from the touristy spots I managed to visit
Vincom Center
, a luxury mall in the heart of Saigon. It is quite apparent that the Vietnamese purchasing power is burgeoning ever more so after the country's policy starts to become more open to foreign investments. And this consequently leads to an economic boom which is evident in the mushrooming of luxury labels nesting amongst the high street shops in Vincom Centre.
Passing by the
Runway
boutique intrigued me, so much so that I decided to enter the premise. Apparently it is a multilabel store that stocks luxury labels that I deem are highly in demand - I saw
Jil Sander
bags, a
Stella McCartney
top-to-toe runway look and Lanvin bags perched on the racks of its window display. I entered the premise and politely introduced myself and explained about Dunia Fashyon, and also my intent to take photography inside the boutique. Unfortunately my request was denied by the fact that I had to contact the marketing team beforehand.
Therefore, for Dunia Fashyon, I decided to sneakily take pictures of the boutique. Forgive me if your eyes are pained by the skewed images. They WERE indeed taken in
paparazzi
style...
A brief research reveals that Runway Saigon is a part of the Runway company (with another smaller Runway branch in Hanoi and RRR which focuses on diffusion lines that Runway would carry). The concept store is led by the young entrepreneur
Tranh Thi Hoai Anh
, with interior design by Milanese
CLS architects.
Besides the clothing items they have in-store I'm quite fond of the boutique's ice cove
interior.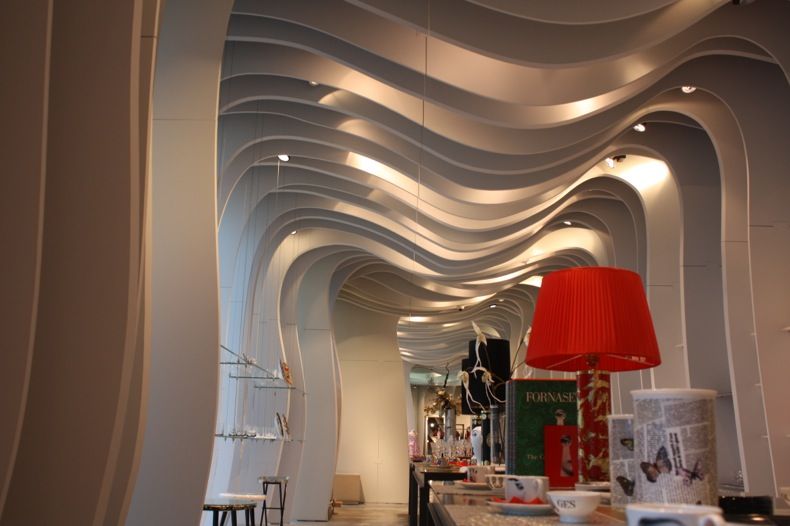 It is quite unfortunate when I learned that their menswear collection is somehow rather limited with classic shirts by the likes of
Brioni
, and also few
Sergio Rossi
and
Margiela
shoes, and rows and rows of mundane T-shirts from various high-end labels. I also found army green and beige
Celine
bi-cabas totes lying around the mens' section. However there's this Italian brand called
Kiton
that I'm eager to find out about more in the future. Price-wise I could generally conclude that it is still more expensive compared to the usual European stores (e.g a pair of Margiela leather Oxfords still cost about 300 British pounds even after a half-price discount)...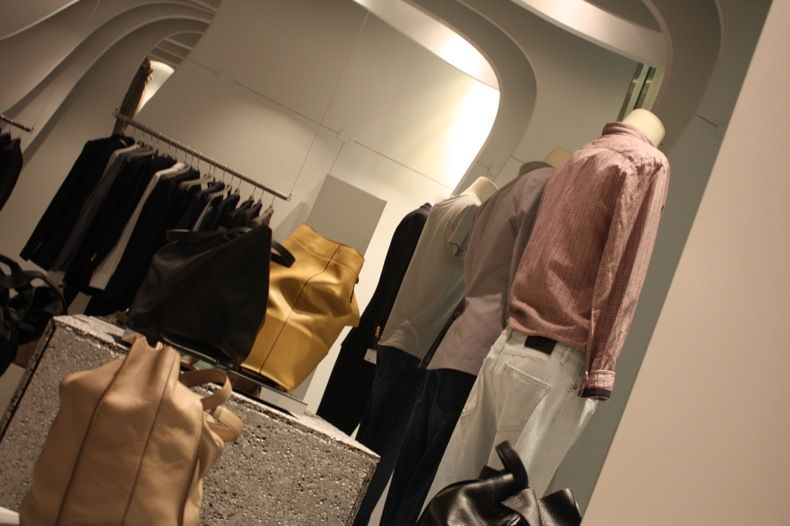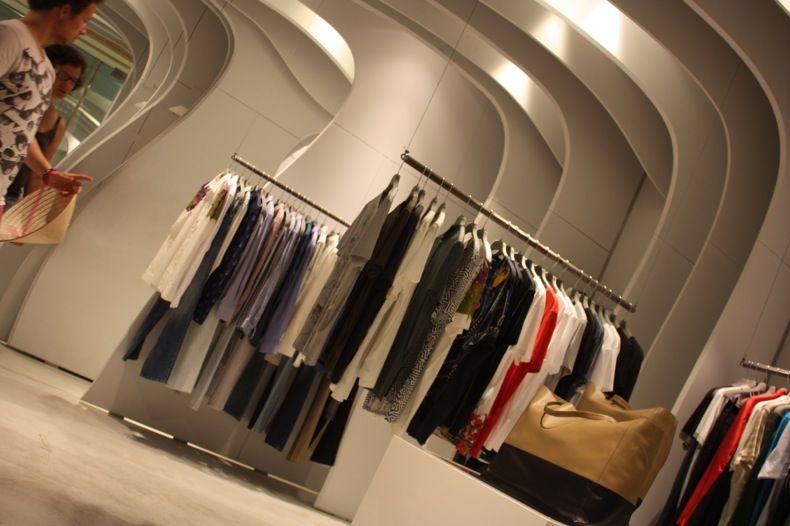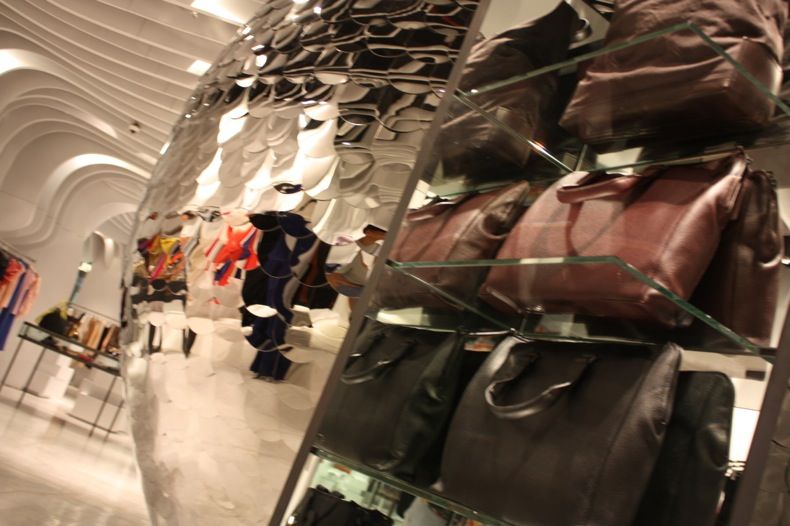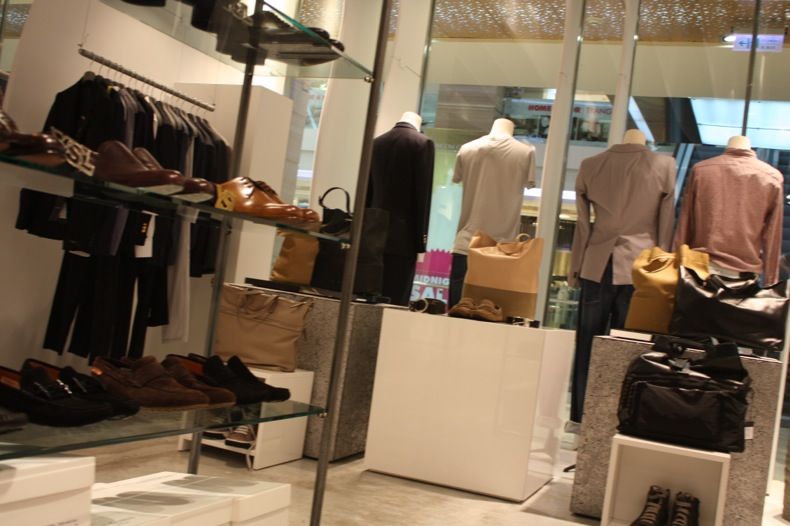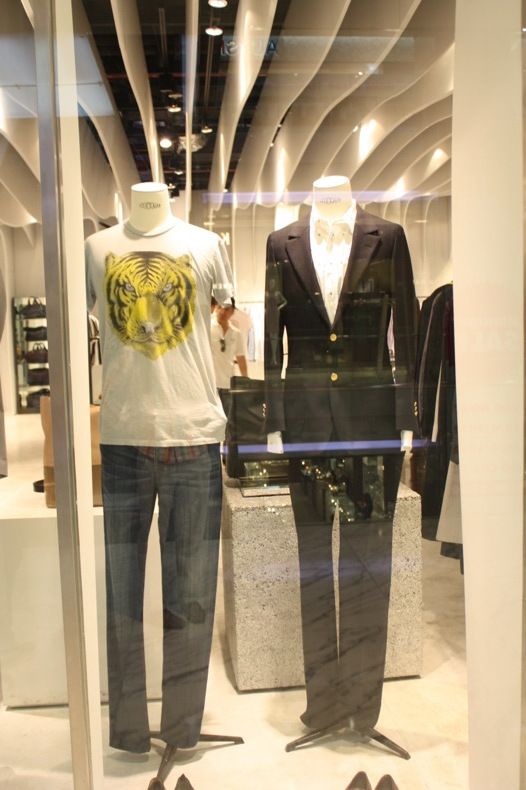 On the other hand ladies will rejoice when they see an extensive array of womenswear collection stocked in Runway.
Marc Jacobs,
Stella McCartney,
McQueen, Balenciaga, Jil Sander
and
Hussein Chalayan
are among the impressive list of high fashion designers they carry, with the inclusion of runway pieces, no less.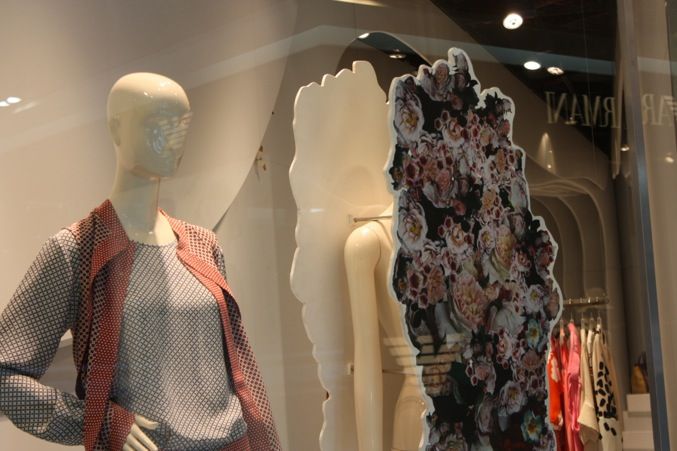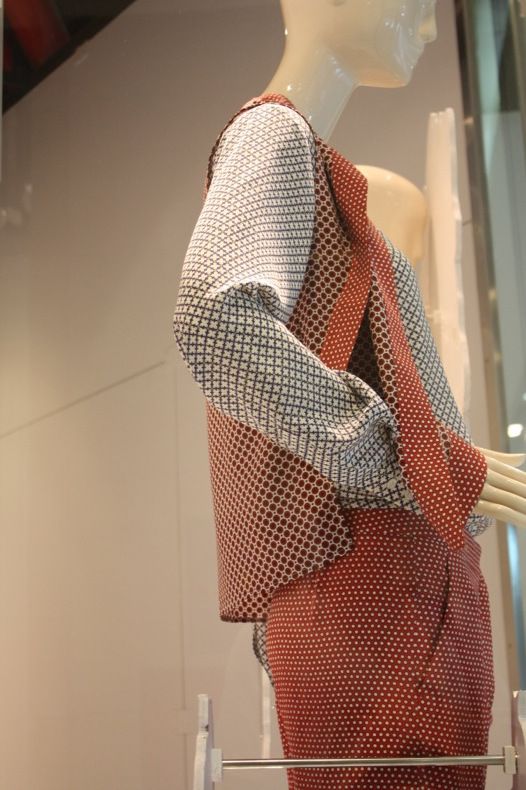 Close-up of the Stella McCartney pajama-esque SS12 print...
If I were a girl I'd say that I covet those Margiela mesh booties with perspex heels (right corner of the image)
All in all it was fun spending half an hour in this boutique, but (no) thanks to the sales assistant who basically does not understand a word of English, and oh, of course, the adrenaline rush of discreetly snapping pics is priceless!