It is no news that everybody knows that I'm really bad when it comes to saving money. The statement is pretty much evident by the fact that the earnings I acquired from the Leftblock junk sale was almost immediately spent after we headed to Bangsar Shopping Village. The initial plan of which was to find the latest Beyonce DVD for a friend, but in fact, it turned out to be a good half and hour of perusing in Dude and the Duchess store just at the upper ground floor of the mall.
Dude and the Duchess
is a local clothing label which is spearheaded by a trio of friends - Richard Tsen, a local designer, interior designer Ben Yong and Ben Read the graphic designer (the latter two of
Delicious
restaurant fame).
Their interesting principle is selling basics without bottoms, because they firmly believe that a lot of people already have been covered in the 'bottoms' department - be it the black skirt, a good pair of slacks or even the oftly-used skinny jeans that we just can't seem to live without.
It was true regarding the 'bottomless principle' - upon entering the premise my sight was welcomed by a bottom-less mannequin holding an umbrella, in front of a bicycle.
The clothes seem to be more of semi-formal or perhaps office-wear type. They comprise of shirts which are seemingly basic but however on closer inspection are with quirky details for men, like that detached lapels, perhaps invented for those who cannot bear the heat of a real blazer/coat/jacket. I think it can be worn over either shirts or t-shirts...(the photo of which I'll show you later)...
Alas a small-framed me cannot precisely tick the 'Dude' box. Rather, I'm ashamedly more interested in one of their lady's shirts, which not surprisingly fits me quite well.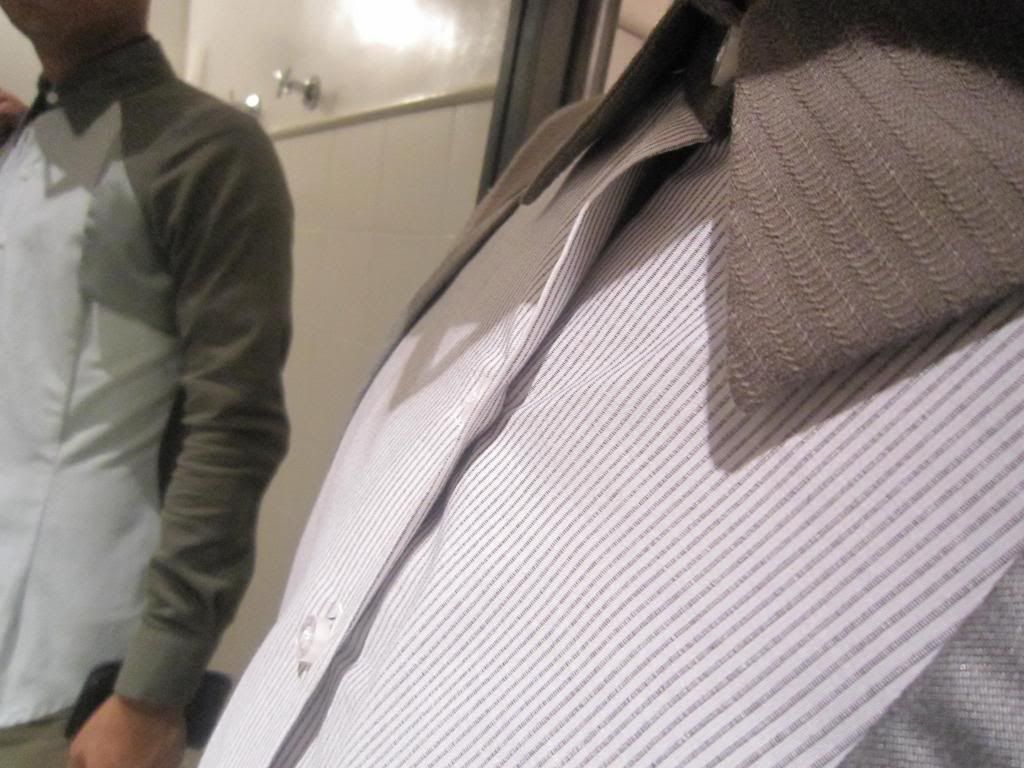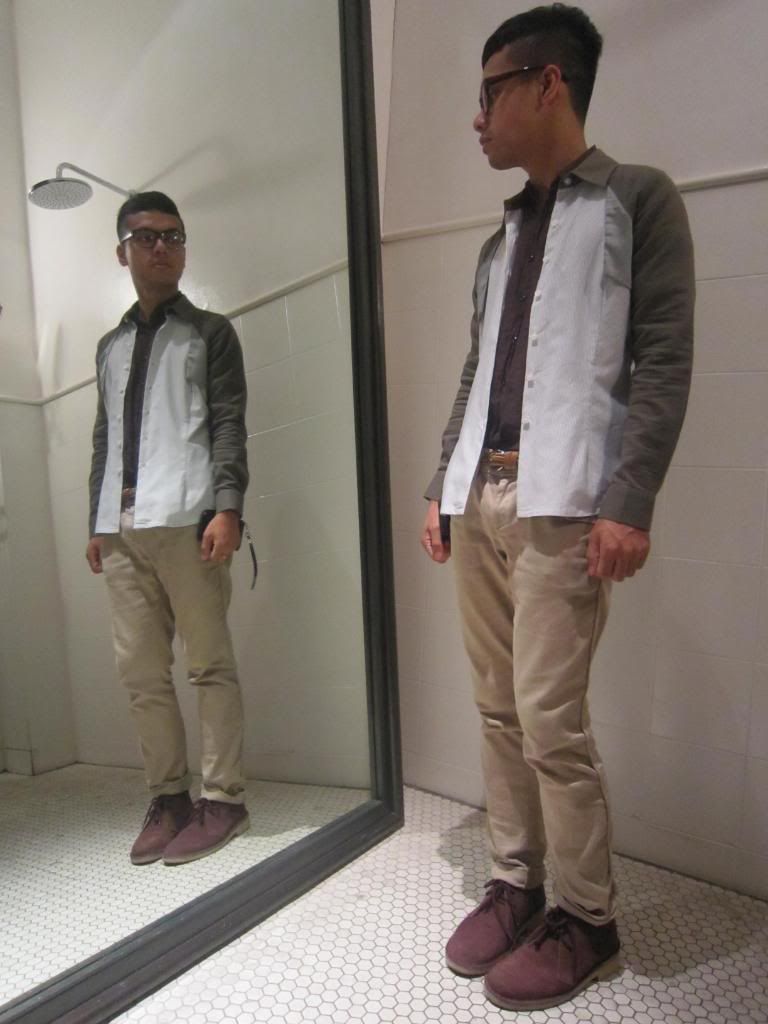 I'm particularly attracted to the wing-like detail on the chest, which also reminds me of an ornate origami of some sort. The contrast of the shoulder and the body is apparent in the difference of texture, pattern and sheerness. May I say it vaguely reminds me of
Raf Simons
as well?
I shall wear this to a Christmas dinner party (don't get me wrong, I don't exactly celebrate Xmas but it's more towards an excuse to have a night out with friends and be merry...)
P/s: Yesterday a self-respected specialist actually asked me HOW to spell 'Merry' as in Merry Christmas..classic case of confusion between 'merry and 'marry' actually... I was bursting with laughter internally :)