Pestle and Mortar
is a new t-shirt label that I discovered when I visited
ChicPOP street market
weeks ago. This homegrown brand has started its operation since last year. Armed with a knack for street photography and creativity, this team of Hugo Koh, with brothers Arnold and Arthur Loh has been selling screen print t-shirts at a relatively affordable price.
Starting small by selling their t-shirts at events revolving around young adults like the Klue Urbanscapes, Pinktober Charity Bazaar and the ChicPOP street market itself, they now have just launched their showroom at Lorong Dungun, Bukit Damansara.
Much like the definition of the tool (pestle and mortar), we are a mix of blooming ideas, all mashed up into ONE COLLECTIVE idea. We are the brains and the eyes that project our culture onto our preferred medium, clothing. Pestle & Mortar is the projection of our lifestyle, culture and homeland. 

We are mainly designed around the things we see familiar growing up here in Malaysia. This makes it even more personal for us; it is OUR Malaysia, through OUR eyes.

The most ordinary and mundane things, sometimes defines who we really are, but more importantly, where we come from.
I cannot agree more with the above sentiment. I for one am always submerged in the ordinary things and everyday subjects like our mamak food culture and obsession with cheap, despite poor in quality items like pirated DVDs. P&M captures these issues and portrayed them quite literally in the forms of these vivid images...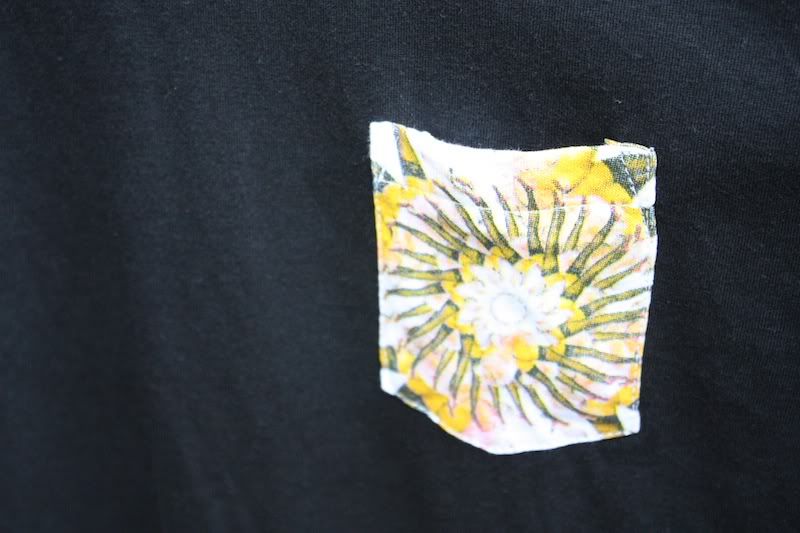 Pestle and Mortar x DJ Hypeembeats collaboration - The Wild card
The most thought provoking piece of all, I think, is this 'Lorong Haji Tai?' t-shirt. I have passed the alley once or twice and the scenery is not glamorous at all I tell you, not at all... In a more fashion-related note I feel the cloud prints is reminiscent of
Christopher Kane's
.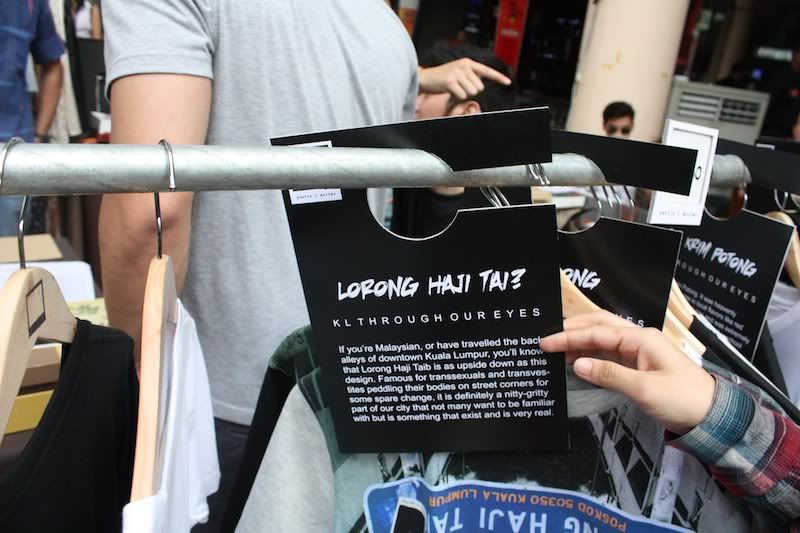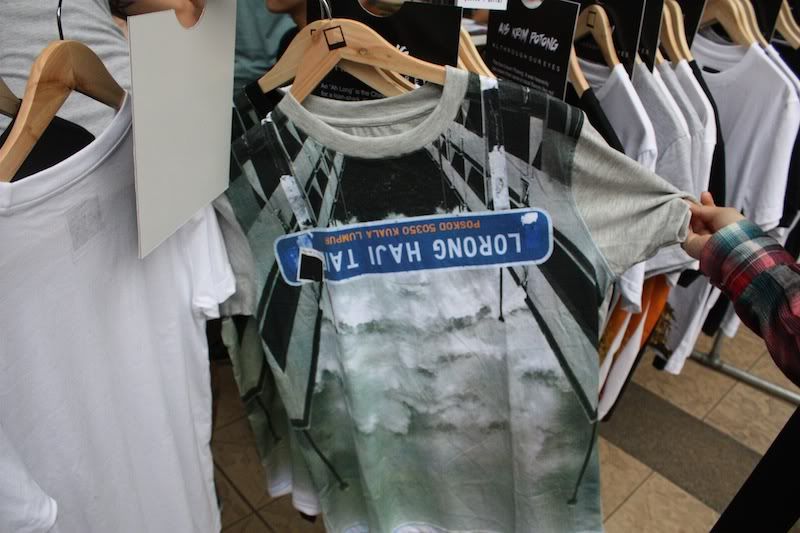 Perhaps in the future this label would evolve into more aesthetically pleasing digital prints, apart from sending subtly political messages (which is a good job I say!)...
Pestle and Mortar's showroom is located at No 22, Lorong Dungun, Damansara Heights, 50490 K.L
(Landmarks : The Hill, Jarrod & Rawlins, Courtyard, Aaliyah, HP Building)
Images: Pestle and Mortar clothing and of my own