I just found these images whilst cleaning up my 'outfit post' folder. It's been a while since I
attempted a DIY
and this shredded cardigan is the living proof that I don't know how to customise outfits other than shredding clothes HAHA!
The cardigan is from
Mexx
( a Spanish high street label) that I got while studying in Russia. It was one of my favorite cardigans because of its relatively good quality and of course, its black color essentially goes with anything.
Why do I ruin the cardigan if I loved it I hear you ask? One day I found the cardigan hanging in my shared closet (i.e shared with 2 other housemates, that was the dark period for wardrobes I dread to go back again) . It was hanging there with TWO large holes near the left shoulder area. I was devastated really, thinking the possibilities of:
A) It was a foul play (is it even possible haha)
B) The cockroach ate the fabric
C) Or worse, the RAT ate the fabric
So to preserve what's left of a holey black cardigan, I decided to 'camouflage' the holes by rampantly shredding the fabric even more....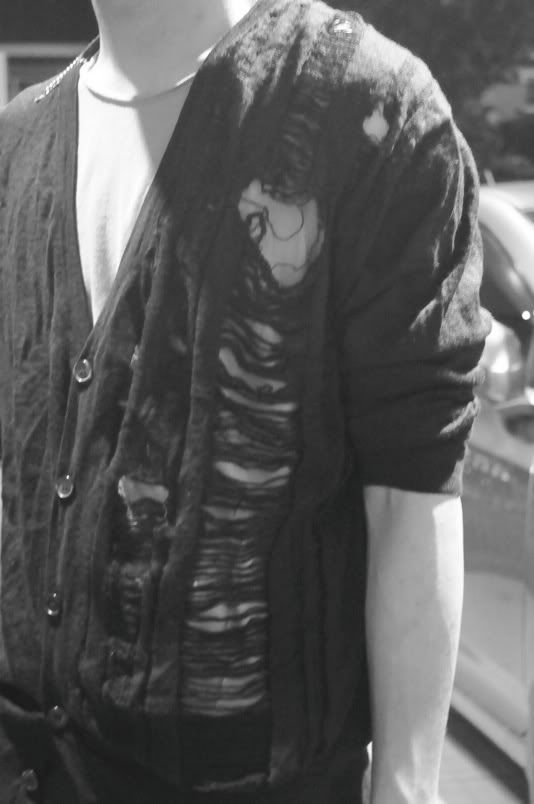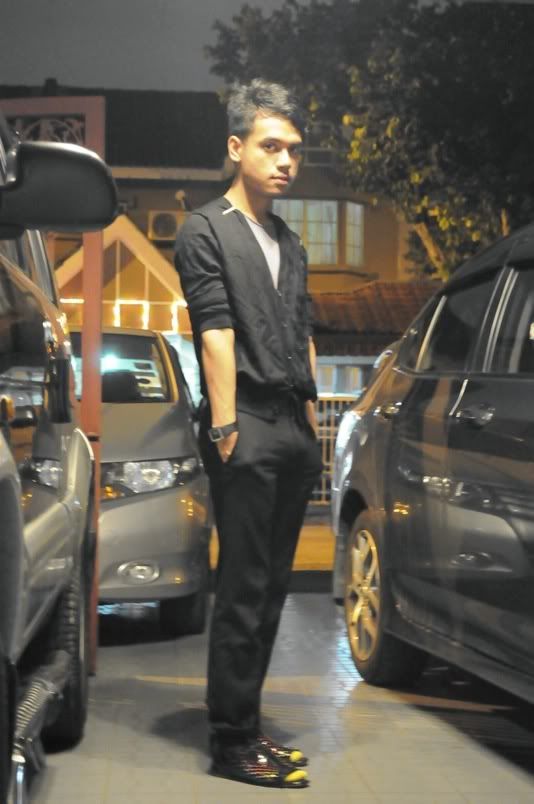 I was in an almost all-black ensemble with this cardigan from Mexx, sleeveless tank top from Miu Miu (eBay), Topman trousers, Calvin Klein booties, socks from Happy Socks, Forever 21 hair clip as shoulder accessory
I rarely wear these Calvin Klein perforated booties anymore because of the thin soles and the awkward fit (they are ladies footwear after all). But I kind of smiled when I looked at the neon- tipped socks from
Happy Socks
. Yup I'm ready to compromise with the label's rather hefty price tag over their eccentric socks design...