One good thing about traveling to colder climate countries is the possibility of having fun with clothes and to layer up like nobody's business. But traveling on a budget only allows me to bring select items from home and leave it all to random creativity to take its own rein on my outfit.
Alas, I'm only dreaming of course. I'm not THAT creative, obviously. I don't have the ability (financially especially) to whip up jaw-dropping, brilliant pattern mixing or colour-blocking getup worthy of street fashion photography.
Thus I had to resort to an all-black ensemble in order to avoid looking like a fashion outcast (which I probably already am).
The result? A confusing mishmash of silhouette, textures and proportions... Tell me what influences you see here? I feel part Amish and Depeche Mode in Personal Jesus video clip.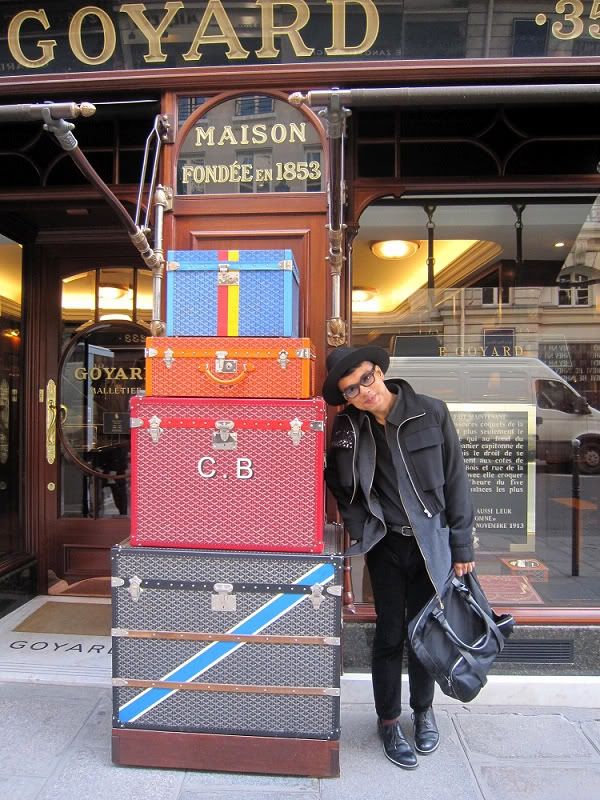 I was wearing Kyuso jacket (with hideous DIY sequin), thrifted wool coat lining, Armani Exchange cashmere jumper, Giordano striped tee, eBay belt and sunglasses, Zara velvet pants, Uniqlo socks, Jil Sander shoes, Topman hat and brooch, CK Calvin Klein bag.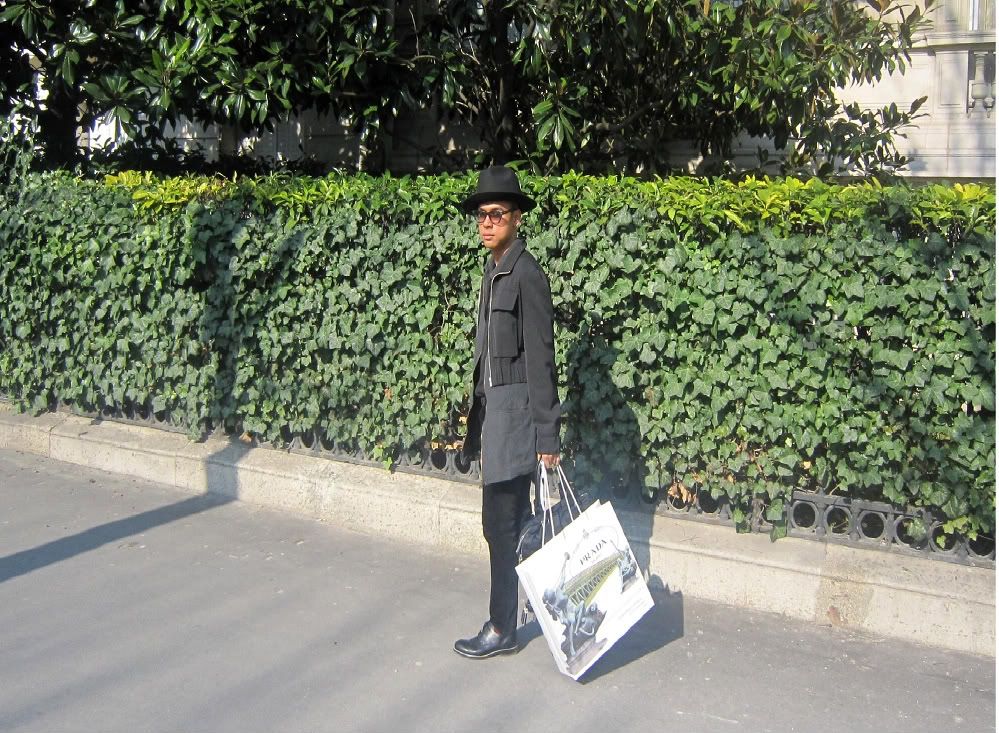 Traipsing around Paris it did get a little bit warmer in the afternoon so off the outer layer it went. A more pulled-up together look perhaps?
Oh yes, this tree brooch is from Topman. They came in 3 different shapes ( a moose head, a squirrel and this tree). Nifty eh?
Happy weekend!