The MM6 x Opening Ceremony collaboration for Fall/Winter 11/12 collection seems like a great marriage of two cult labels with an equally strong cult following.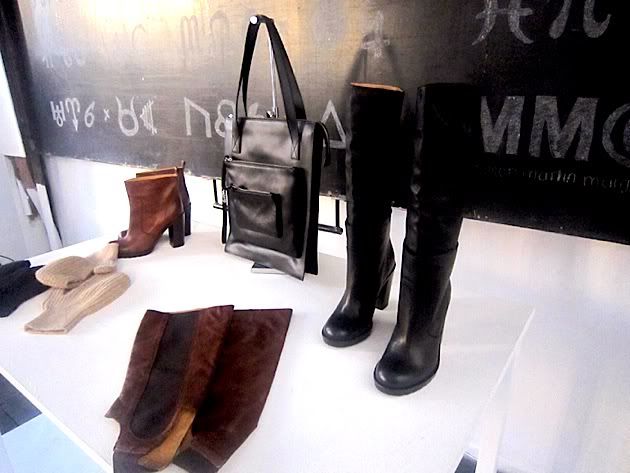 As disappointing as it may sound the collection lopsidedly revolves around womenswear only, thus rendering their male counterpart frantically yearning for a sartorial blessing from these two contemporary taste makers in current international fashion scene...
The range includes both women's apparel and accessories – with the keystone of the collection being that nearly each piece can be transformed or reinterpreted. Select styles throughout the collection transform into separately wearable garments.
Case in point - a quilted leather coat , worn as a full jacket or paired with nylon by way of zipping on or off.
Casual wear is done right by the design team, especially when combined with the dangerously low V-neck tee.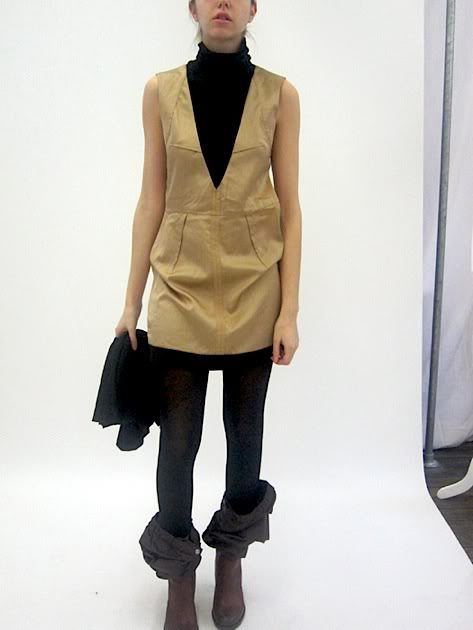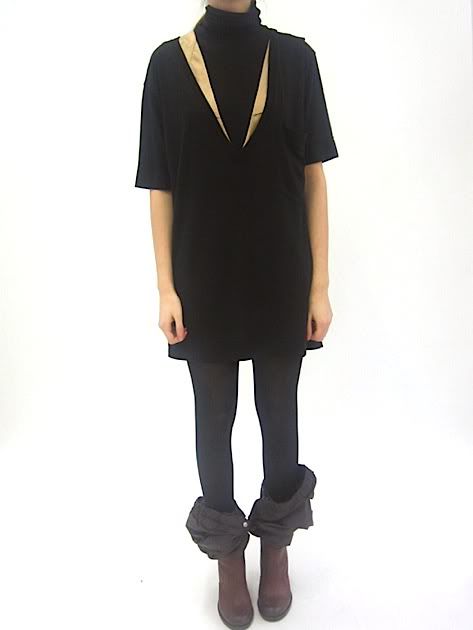 Simple color-blocking (or in this case, monochromic arrangement) is achievable with this shirt, super short denim + nylon skirt and a pair of black tights.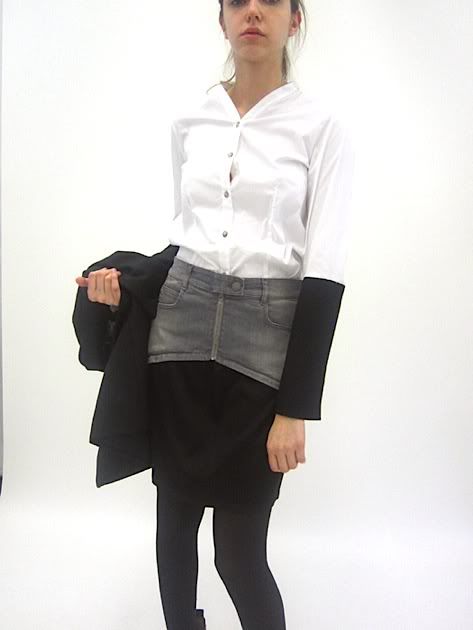 Personally I feel that the accessories from this collection are the ones which stand out more - the black or brown cowhide boots and leg warmers,
As shown in the above pictures, with the legwarmer pulled down a slouchy look is created, just enough to spruce up that rather bland legging...
The overall aesthetics of the collection resounds Margiela's signature simplicity and the wearibility is a simultaneous nod to Opening Ceremony's playful nature.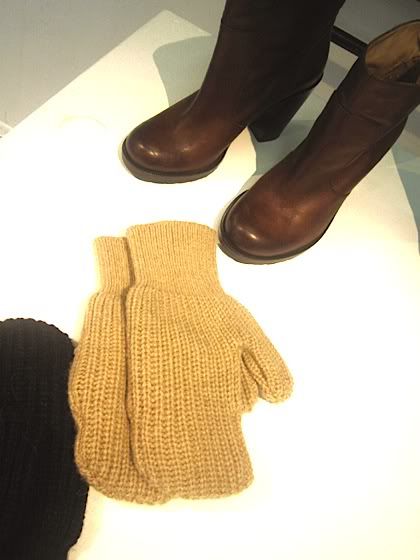 The highlight item from this collection is none other than the simplistic, detachable three-in-one bag. Being one of the rare items that I feel a guy like me can purchase from this collection, I'd like to carry the bags separately depending on the occasions. The small pouch will certainly hold my random items...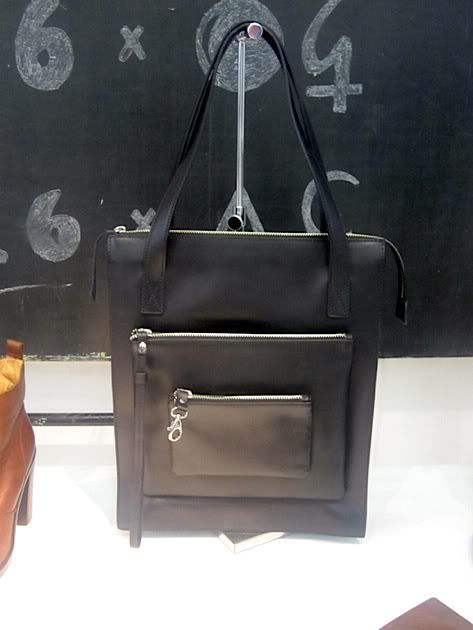 Nothing can portray this collection better than this short promotional video by Margiela itself. With the partially spooky and partly playful background music, each detachable and versatile piece is shown in a cheeky stop-motion technique...


The capsule collection launches globally in September 2011 at Opening Ceremony locations, and of course, will be available in Kuala Lumpur at
MUSA
.