I am much content when Musa (a multilabel store
which I have frequently harped on
), which previously has a cafe as its gastronomic extension has finally concentrated on clothing only, thus rendering a more focused attention to what they were selling. Moving out to Bangsar where there is a higher concentration of 'fashion demographics' also means more walking traffic and accessibility to the shoppers. Besides the boutique itself is a much welcomed addition to the array of independent designer stores lining Jalan Telawi.
This time around the shop has pretty much a full-blown make over in terms of interior design. The previous premise in Avenue K, with its what I feel maximal baroque-influenced interior has been replaced by a rather stark white decor in this new Jalan Telawi outlet. This only serves one purpose- to bring the customers' focus towards the goods and only the goods, nothing else.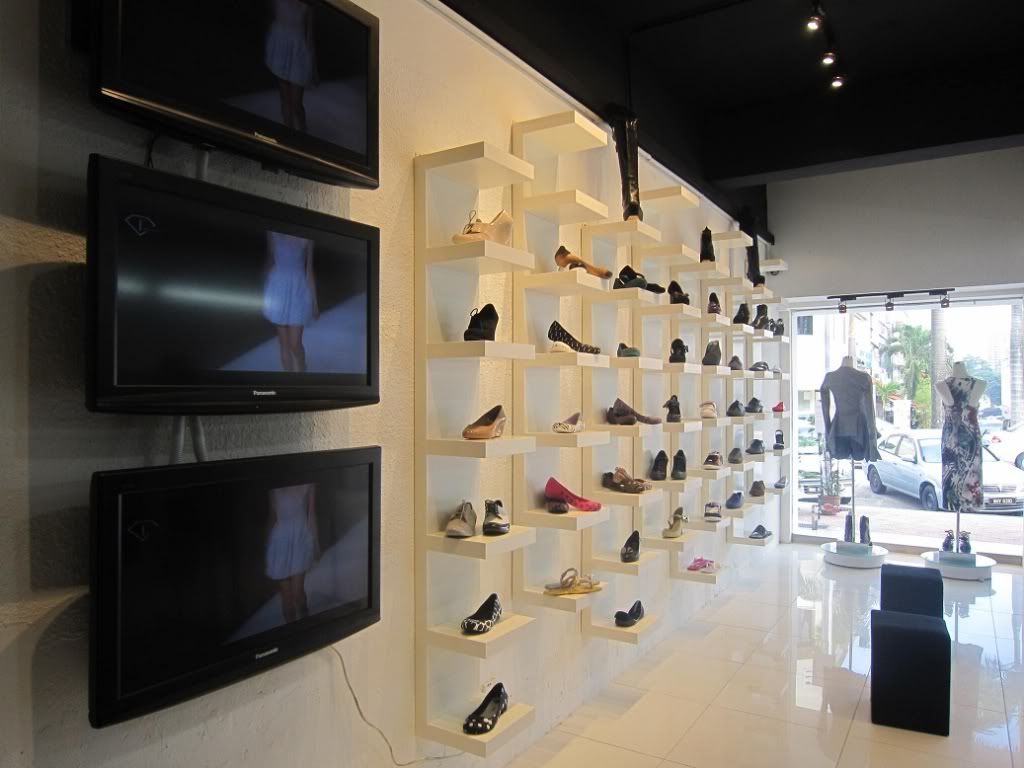 Speaking about goods this season Musa has brought in a rather impeccable list of labels - the selection is a mix of rather popular high fashion labels with the likes of Gareth Pugh, Cristopher Kane, MM6 line from Maison Martin Margiela and also a collection of Comme Des Garcons supple leather pouches, among others.
Well honestly the current collections available in Musa need to be dissected in a separate manner in order to delve further into the items at hand, hence hopefully the images in my upcoming posts will prove their worthiness in giving you the close-up of what Musa currently has in store...