Some items in my wardrobe are so out of my character sometimes I question why I purchased them in the first place. Case in point - this kimono-esque wrap from
Muji
, a no-fuss low-key and almost anti-fashion Japanese lifestyle label. (Did you know Singapore has 2 Muji outlets? You did? GOOD!)
Originally for ladies (as half of my clothing items are), worn insouciantly this cape/kimono/ jacket thing can be a great sprucing-up item completing the 'look'. Yes, like when
I wore it to the Hanger Mag party last time.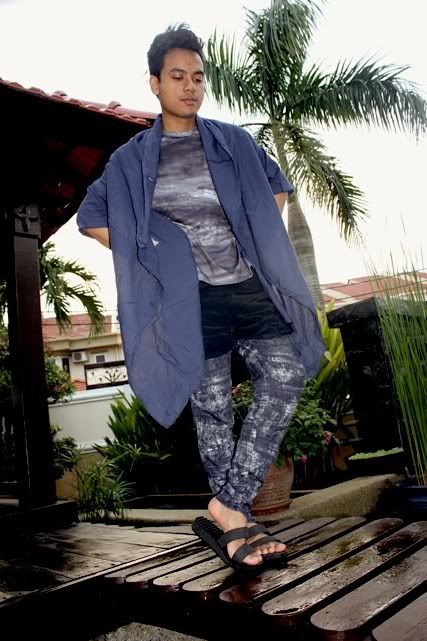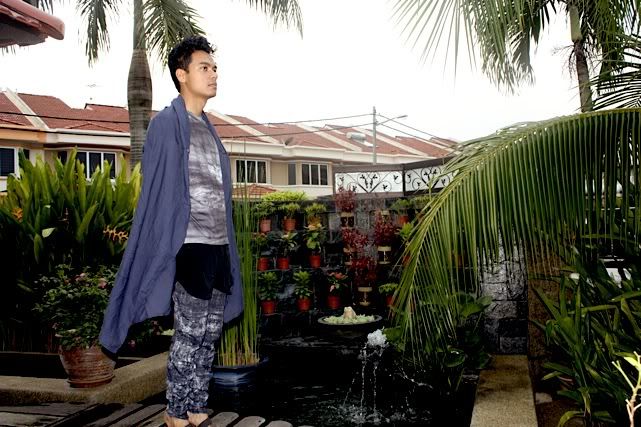 From certain angles this jacket / kimono thing really looks like a cape! So I'm announcing it as capono (cape + kimono)
And wrapped around snugly the capono can look a bit 'edgy' I think.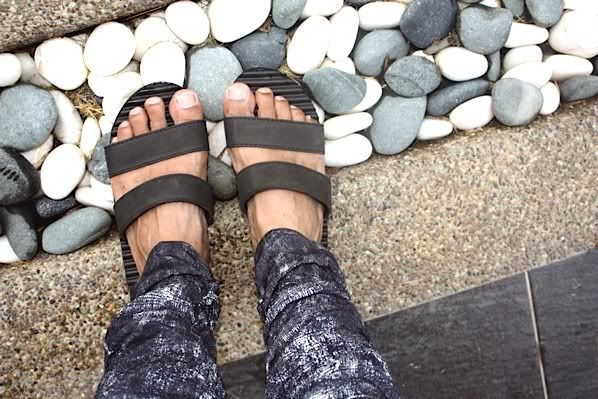 And another item from Muji are these foam sandals, which I got half-priced during my recent Singapore jaunt.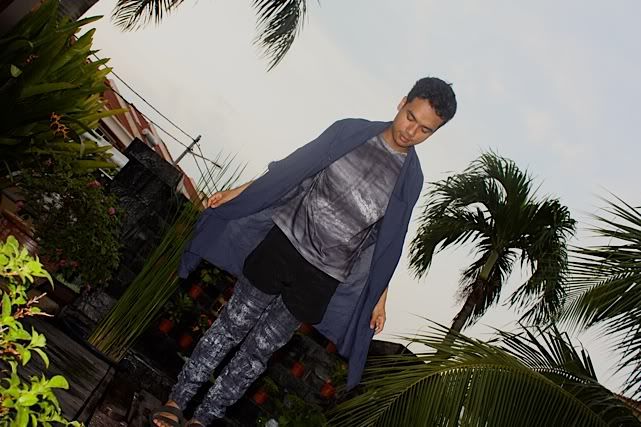 Wearing Muji kimono/ wrap, thrifted tee,
Mini For Many
shorts, Topshop harem pants, Muji sandals.
Have a good weekend!