My annual jaunt to the Lion City is for the purpose of unwinding and a little bit of retail therapy. A much superior shopping destination than the capitals of Malaysia combined, Singapore's Orchard Road never ceases to entice my already submissive consciousness to spend a wee bit more.
It's even enticing when luxury retail big guns like Club 21 bring all the good labels - we all know they are the only ones who stock Jil Sander and Dries Van Noten in the region, and their Comme des Garcons outlet is up and running since January this year (more on that later)...
On a much affordable side the Swedish retail giant H&M is already in its full force at Orchard Road since September. The vast white facade was silently persuading us to enter the premise, even though from afar the place is packed up to the brim... But in we went nonetheless.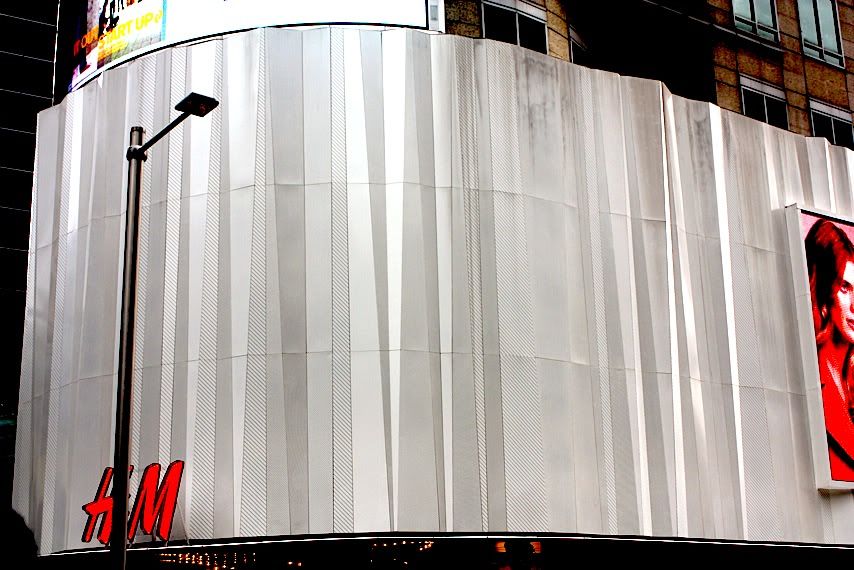 As I have expected I couldn't find anything great fitting for me. I almost walked away from the counter when I saw a guy getting ready to pay for his items. He was holding these
brothel creepers
, which apparently were taken from the girls' department, and, ironically, made a last minute decision to let go of them. I
knew
that that was my calling and we exchanged looks (mine was a drooling / amazed / greedy kind). He generously offered me these shoes, and the inner shoe fetishist in me was more than happy to accept them. Well, don't get me wrong, I have to pay them myself of course
...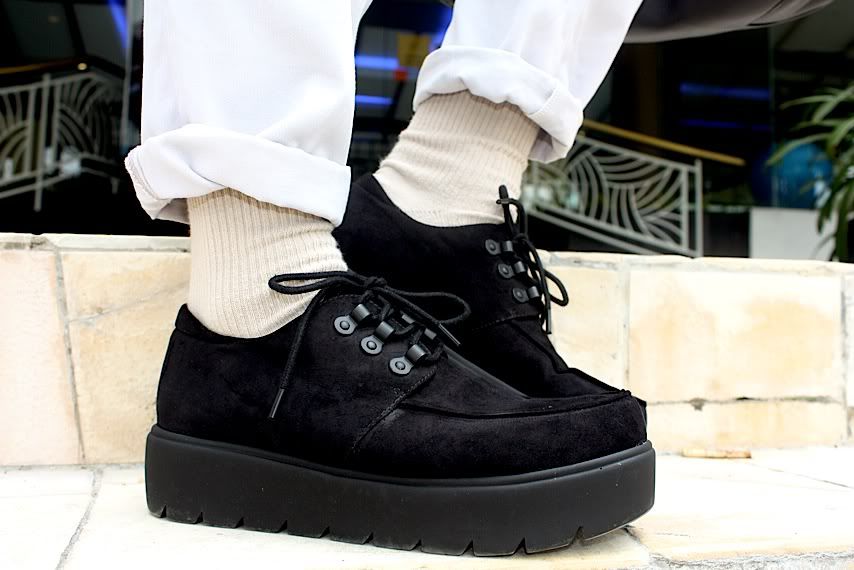 The faux suede velvet brothel creepers from H&M - in simple design these shoes might be my next footwear of choice for that instant increment in height, giving the
brogue / espadrille Prada
a much needed rest.
Worn with vintage blouse form Russia, U2 khaki pants, Uniqlo socks, and I went double-bagging (no dirty thoughts please) that day with the Celine lambskin bag to fit in my sister's DSLR and the Kipling x Peter Pilotto bag to keep my wallet, cards and passport.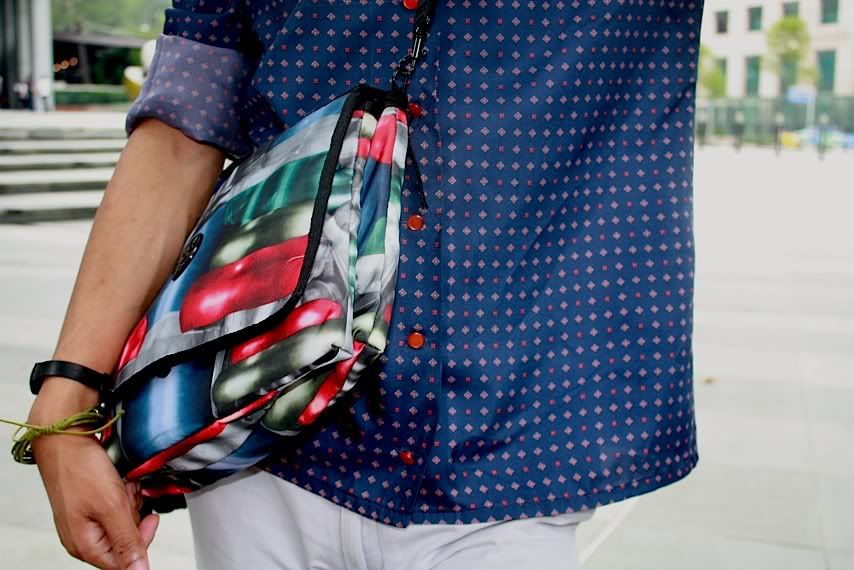 And the regularly worn plastic watch from Swatch teamed up with bracelet from Topman
Talking about H&M makes me impatient waiting to see their Versace x H&M collab this November. Anything worthwhile for guys?