In any field of life conjuring a good first impression is not always an easy task. The same applies to fashion design - in this case, Umit Benan, whose first calling is menswear did quite a brilliant job for Trussardi's womenswear Spring Summer 2012. Considering the fact that this is his first time producing womenswear, brilliant is actually an understatement.
He called his girl "the granddaughter of Annie Hall", in a sense that he smartly applied his forte which is tailoring in this collection. I personally like the slightly oversize and boxy silhouettes of the jackets, the roomy tapered high-waisted trousers and cropped just above the ankle. Well, so much so that I fantasize if I could purchase them and wear the pieces without shame. (It is a recurring issue in Dunia Fashyon that I cannot fit most of tailored MENSWEAR thus I resort to the better-fitting womenswear).
The accessories are not left out as well, as Trussardi is a leather-goods house first and foremost. The models were seen carrying two bags, a long-shoulder-strap style and a weekender or a backpack or a trunk - which again, do not look very out of place on a man.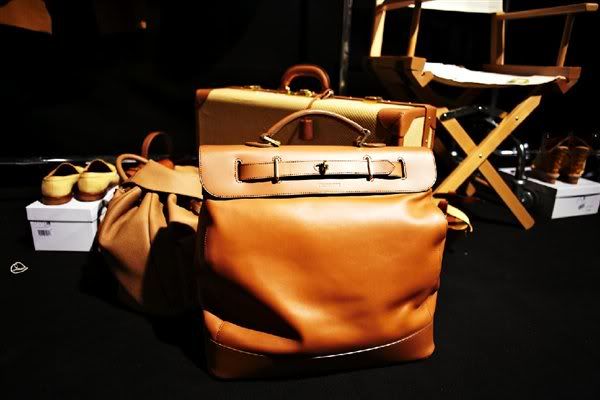 A very good start Benan, bravo!