I cannot help but, from time to time, to put on this hooded tunic from soft diaphanous cotton fabric. Without question the cult
Belgian designer
always knows how to produce a fine quality piece yet at the same time befitting the contemporary wearer. Personally I can wear this tunic with the loose linen Thai fisherman pants to echo the drapery effect of the top, or, pair it with a corduroy vest, also from Ann D. Talking about value for money, I have been wearing this tunic for quite a while now, tracking back my entry regarding
my trip to Antwerp more than two years ago...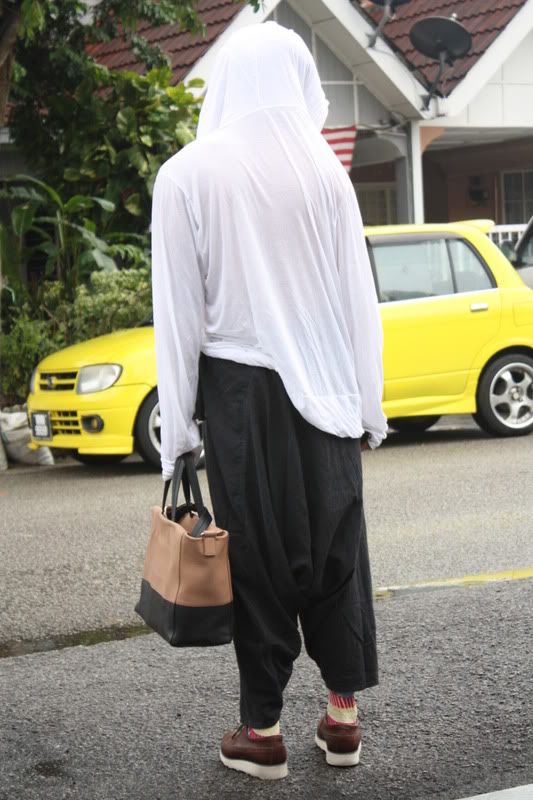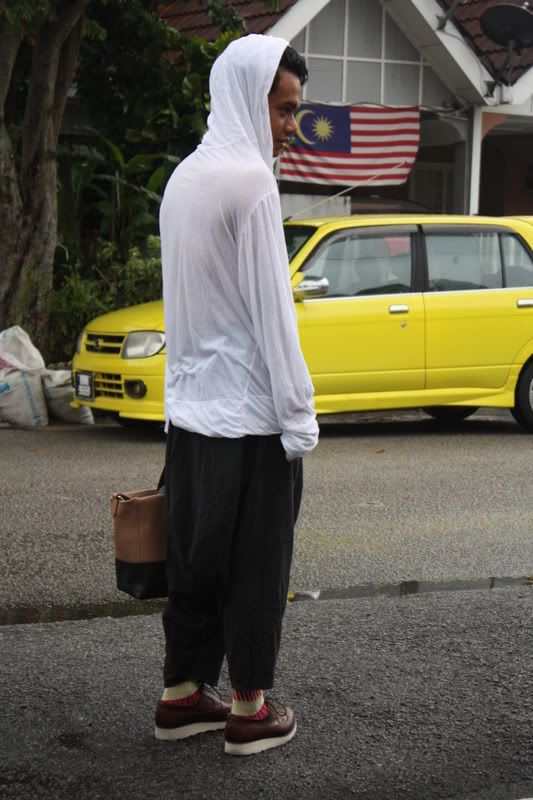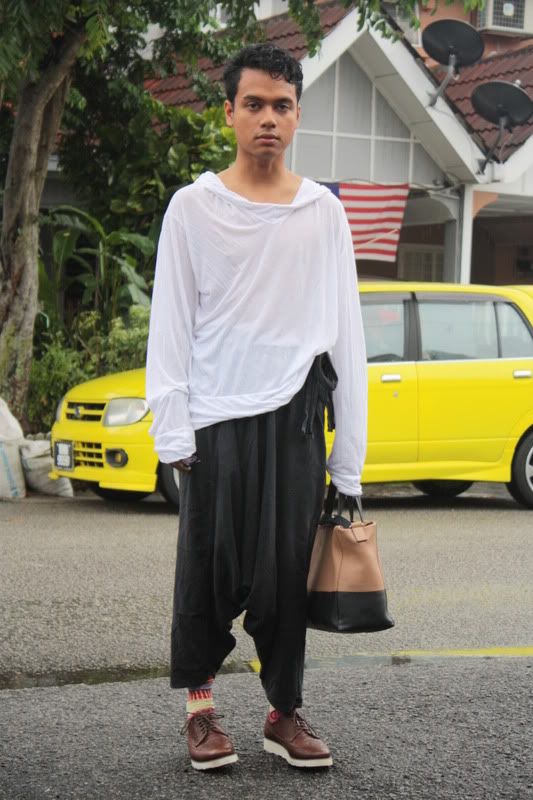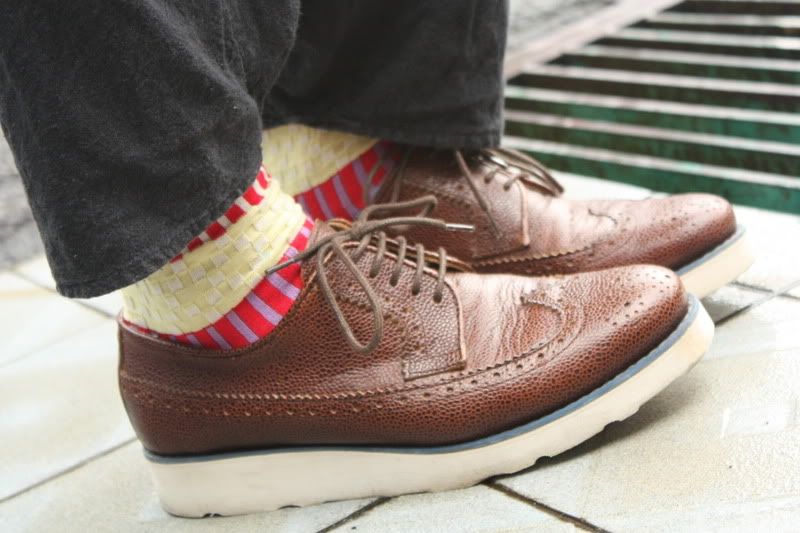 And of course this tunic is definitely versatile in its potential to combine with other articles of clothing, namely a corduroy vest (also a Demeulemeester's creation) and a corduroy pant from PS Paul Smith.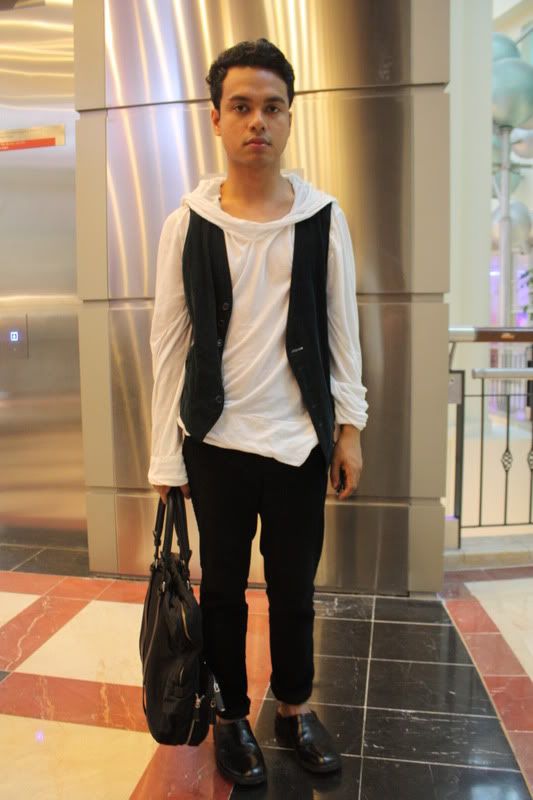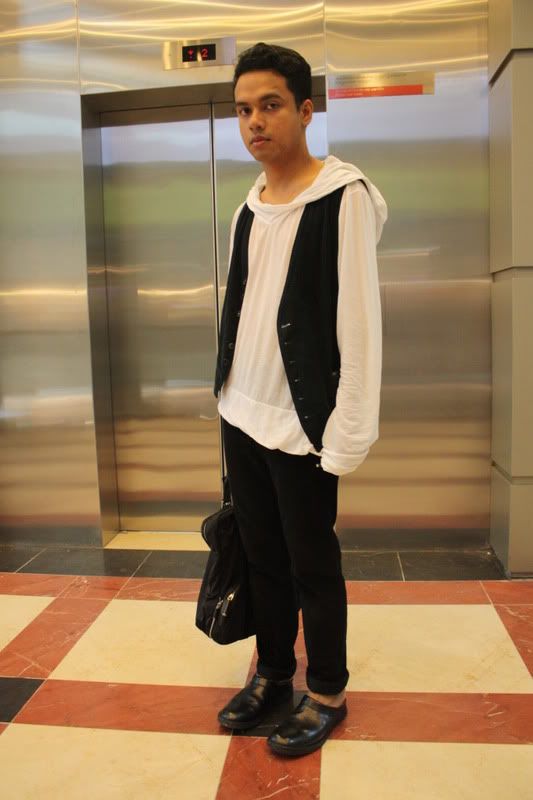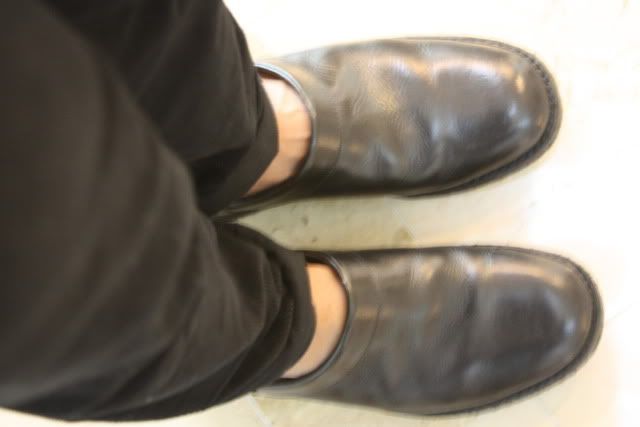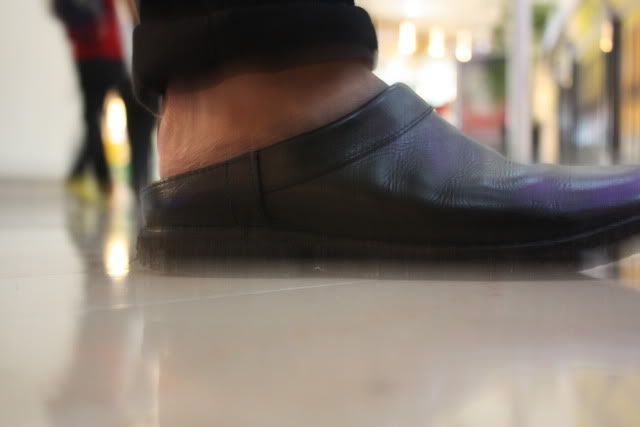 These shoes have joined me in my journey as a fledgling intern, clerking away patients during what seemed like torturous and unbearable on-calls... See the virginal images of the shoes HERE. It's funny to think that I really used the shoes as per what I have planned earlier.