Aren't you excited to hear that
Marni
, the pattern-frenzy and color-blocking label from Italy will be launching their collaboration with Swedish fashion giant
H&M
this eighth of March? Naturally for those whose appetite for artsy designer labels can never be whetted (that screams me!), this is the perfect chance to grab a similarly-looking runway collection at a fraction of the price.
Undoubtedly this is a bargain hunter's wet dream - for the guys the slightly odd patterned shirts (but artfully beautiful, of course) start from 34.99 GBP, and outerwear like the strategically color-blocked jacket range around 100GBP. And of course in addition there are also accessories ranging from bags, sandals an silk scarves that are well-designed and perfectly understated. Will be surrendering my credit card in exchange of the colorblocked shirt, the drawstring bag thingy and the sandals...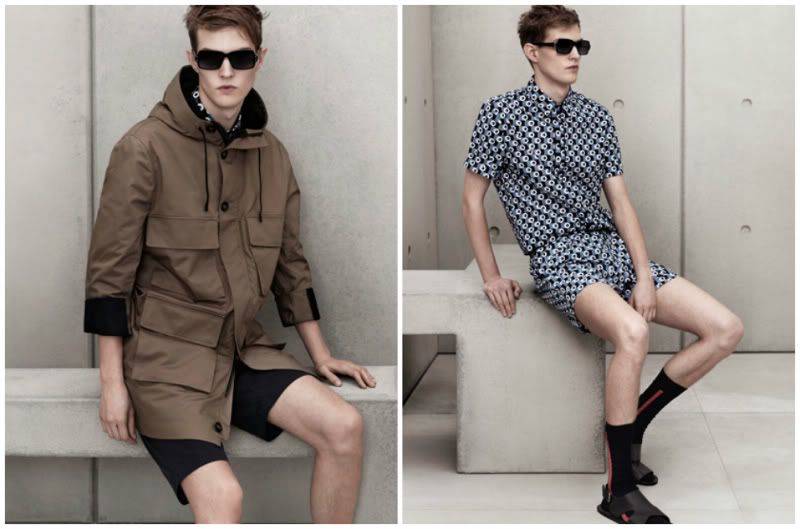 And the select separates that have my eyes ogling just a bit more...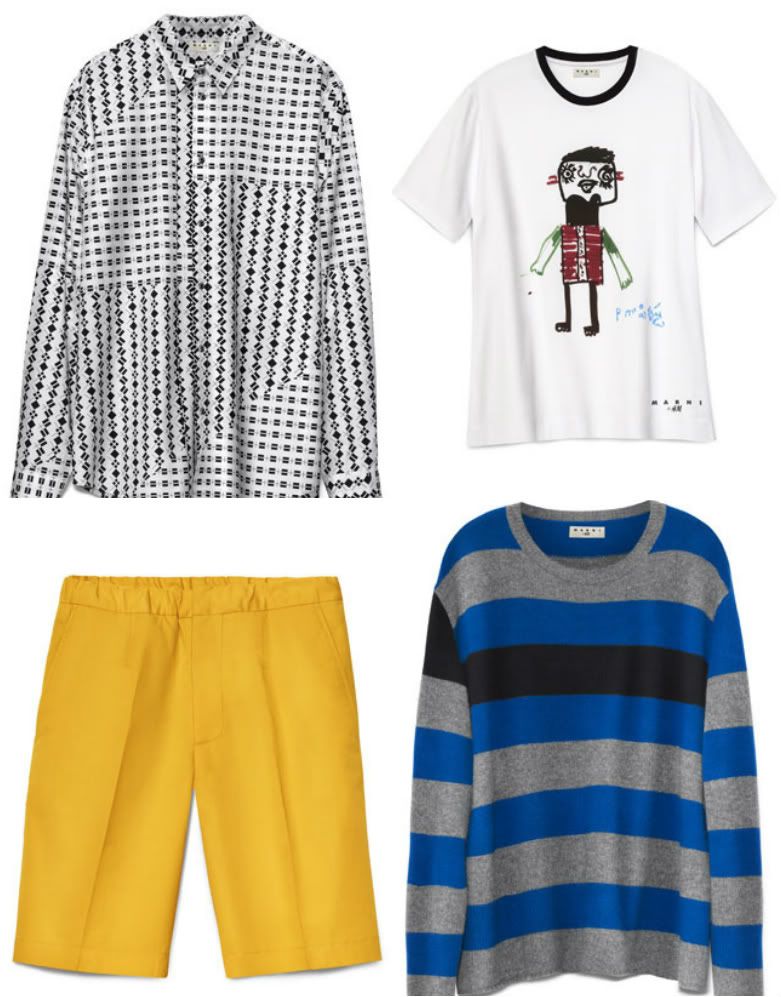 Clockwise from top: mishmash print, Lanvin-esque doodle t-shirt, cashmere jumper and cotton Bermuda pants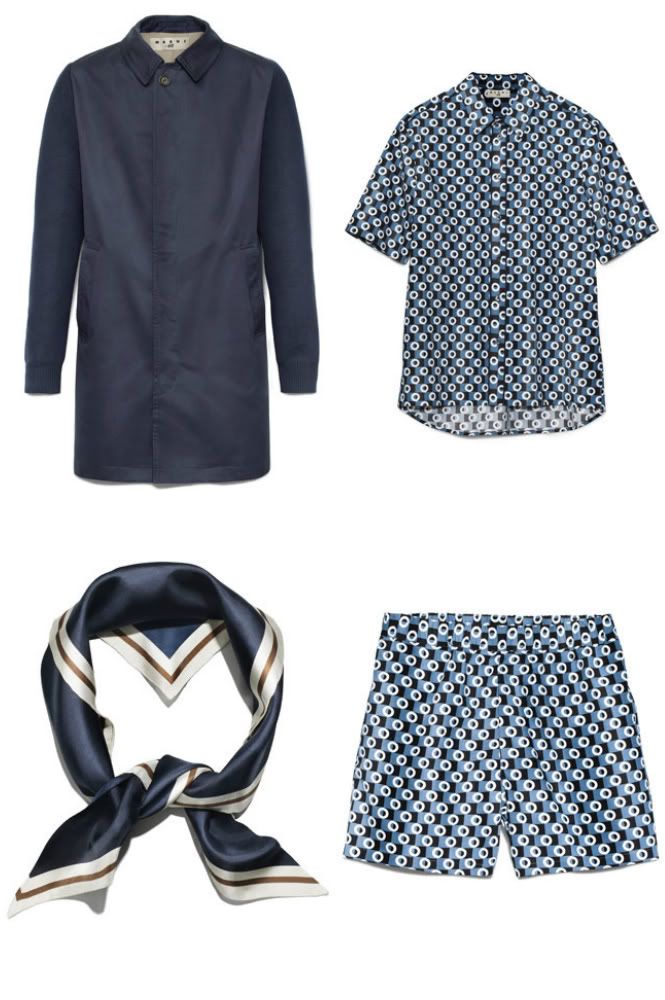 Clockwise from top: the beautiful night blue coat with contrasting sleeves, slightly kooky polka-dot print on the shirt and silk shorts, silk scarf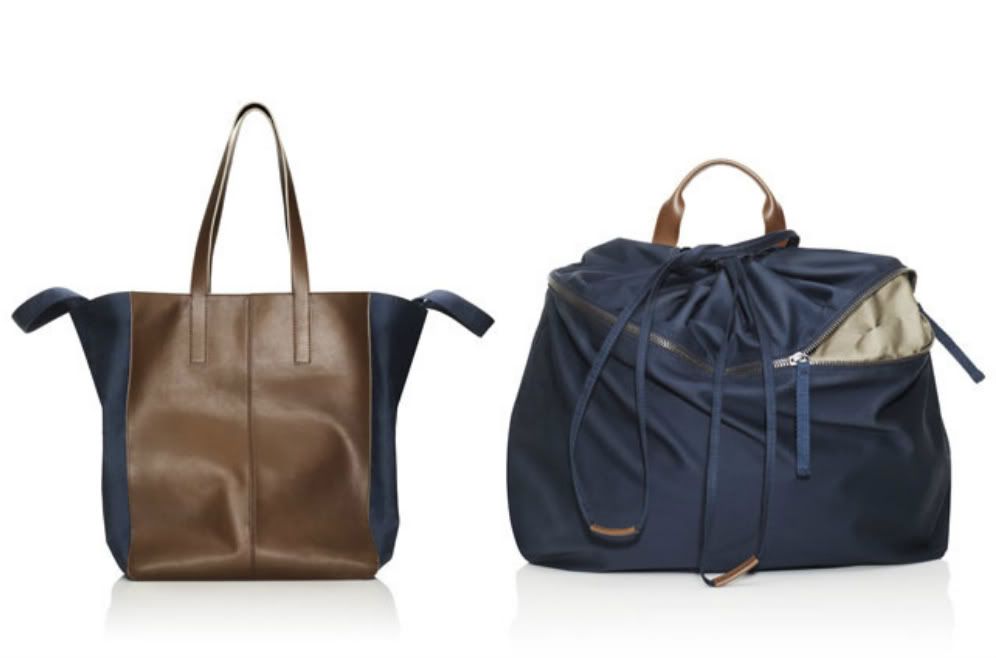 The man bags are quite interesting - I'm drawn towards the drawstring detail on the right one. Would inspect the accessories in person to judge the quality and construction, of course.
And a solo image of the sandals, just for your eyes only. Fully leather???
Many of you will say that high/low collabs are massively produced and hence there will be a significant reduction in cost and subsequently in the quality as well. But to me purchasing the 'real deal' from the mainline runway pieces is still far away from my financial grip, so I think this collection will suffice for the time being. Never mind the possible synthetic fabric attack that will dominate the pieces...