Recently we have been bombarded with a slew of brogue / trainer hybrids and all this obviously stemmed from Prada's notorious brogue/ espadrille shoes from SS2011, and not so long after that many other labels follow suit. I've seen good experimentation (for example the ones from Comme des Garcons x Generic Man collab) but there are a few rather questionable ones, of course (J.W Anderson x Aldo loafer- sneaker ('loaker') ones are unique but I don't see many people will carry that off aside from the superbly stylish and everything-goes Susie Bubble).
I digress, however. This season two of my favorite labels have been churning out beautiful men's shoes that are both experimental in and are hybrid of some sort...
First up are these shoes from the more directional line of Burberry, Burberry Prorsum. The weaving detail on the upper is just simply beautiful and I cannot express more about how I love the cork detail of the sides of the soles. Too much design? More is more I say, in this case (Am I sounding too much like Kimora Lee Simmons here?)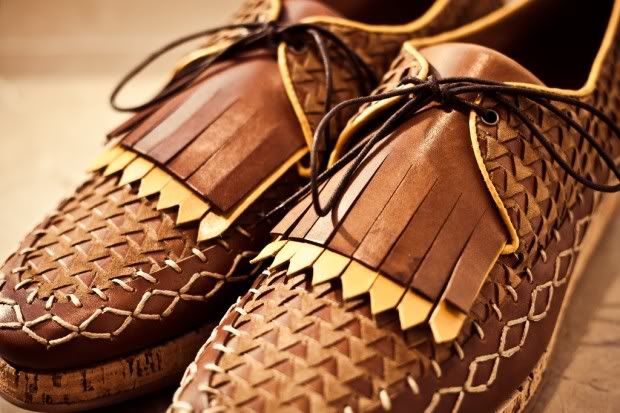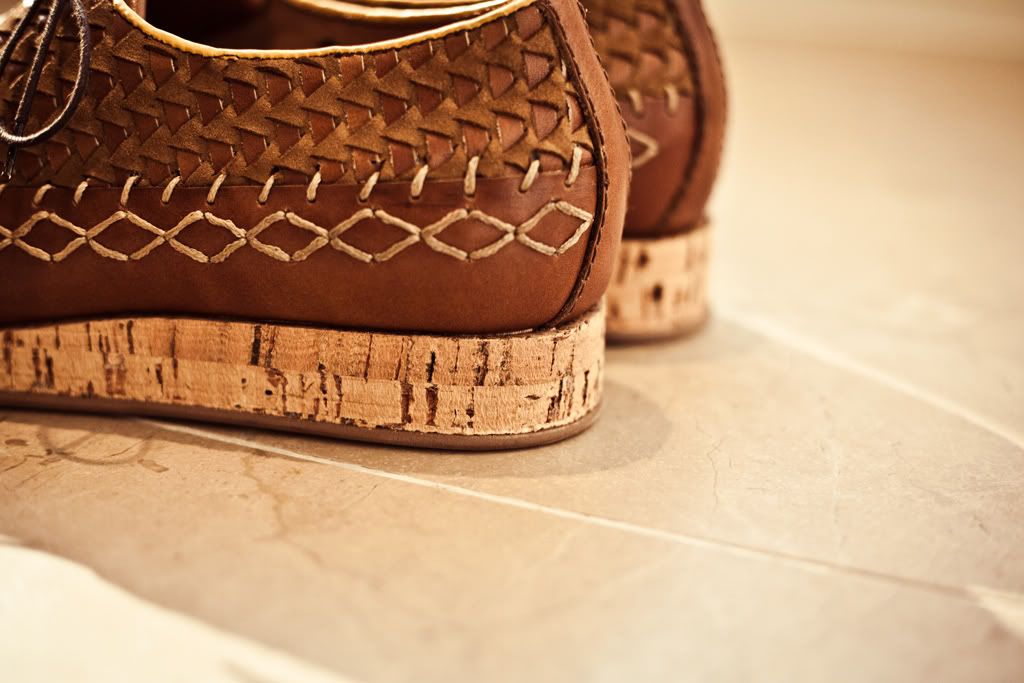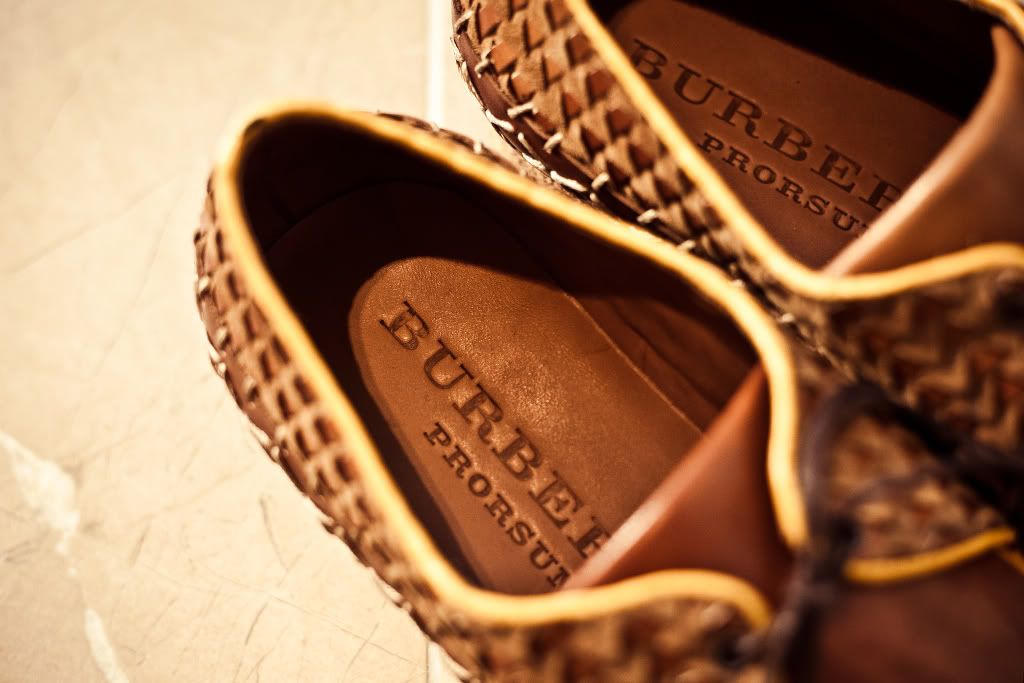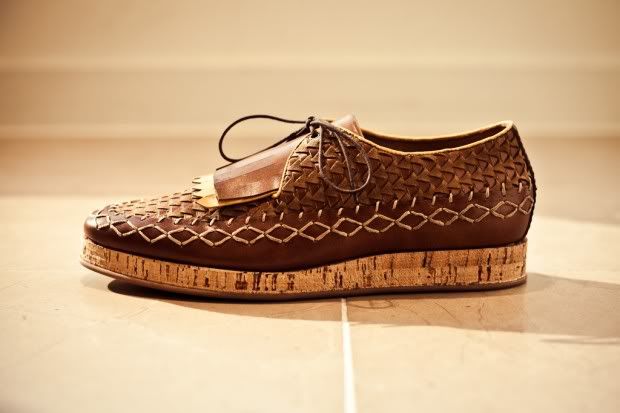 The other set of shoes are from Dries Van Noten. They are more subtly designed that they don't look too obviously hybridized and are relatively more elegant if compared with the above-mentioned ones. For example, the additional brown leather band over these black derby shoes is just a nice touch. God, I'm still waiting that one day when I could be able to purchase Dries shoes, but for the time being I will just settle with what I currently have...