I missed the launch of the Actually multi-label boutique in Kuala Lumpur recently, but fortunately had the opportunity to check out further and delve in deeper into the new retail outlet that is potentially promising in the Malaysian independent label scene.
I was greeted by Omar, the director, who is ever so helpful and knowledgable about the products Actually have in store (quite a rarity that is prevalent in Malaysian shops, as most of the passionate and insightful persons are almost always not around to man the shop. This task of entertaining and answering potential loyal customers are usually left to the inexperienced, less enthusiastic staff who would sheepishly answer your questions and scurry away leaving the customer browsing alone, or worse, unanswered at all).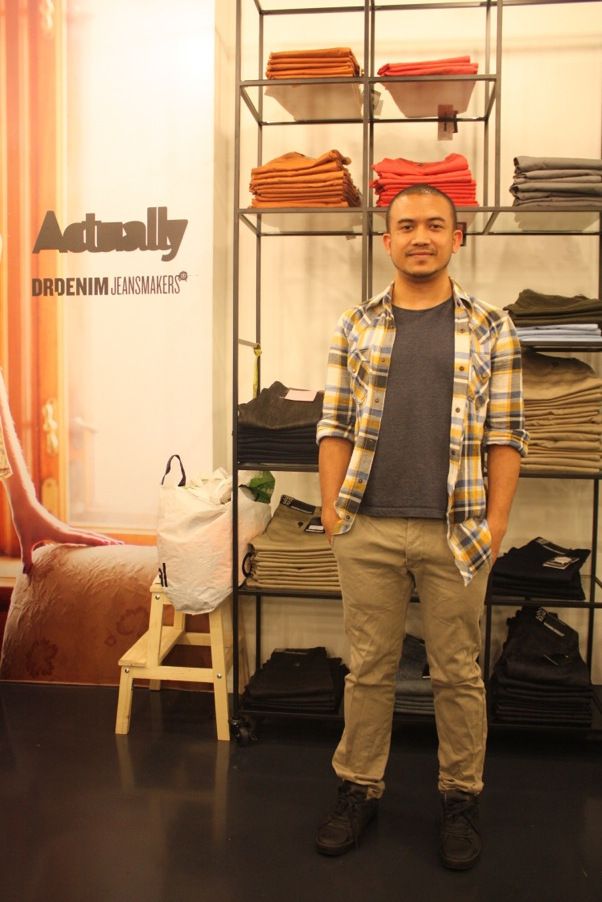 Omar, Director, Actually KL
I was informed that
Actually
is a brainchild of Paul Kor, a Malaysian native who has been residing in Singapore for about 15 years or so. He established the Actually boutique in the majestic Raffles Hotel, which subsequently developed into one of the few shops that stocks burgeoning Singaporean designers, alongside European labels with already cult-like following. This success further spawns Actually Actually, a store with higher-end labels catering the deep-pocketed fashion enthusiasts on the island. And of course this naturally evolves to a
successful up-and-running e-shop
. On the other side of Causeway, however, the Malaysian branch is owned by Kor's friend, Shahrom Rashid.
I am glad to have the chance of having a rather lengthy impromptu interview with Omar, who looks enthusiastic to answer my basic questions that outsiders like me would not even have much understanding about, despite all the explanation. But thankfully, rather, we had an insightful mini-discussion with topics such as what are the most sellable styles/ labels in the store and why; the issue of Malaysians who generally are wary of trying unfamiliar designs and labels; the pet peeve of being dependent to mall establishments, rather than stand-alone outlets to sell clothes; and the challenges of bringing local designers into a multi-label boutique dominated by superior, more established European/American brands. I also found myself nodding in agreement with Omar's sentiments - Kuala Lumpur has already seen a surge of new independent boutiques the past few years, but unfortunately most of them fail to sustain business due to lack of promotion, profitability or enthusiast altogether.
However I am excited to see that after a slew of multiple label shops like
MUSA
and the now department-store-tenant
Materiel
, Actually KL has proven that it is yet another promising act in the shopping scene dominated by giant international retail companies. Of course ideally I'd love to see both niche succeed with their presence hand in hand but evidently this will pose such a big challenge, especially for a fledgling enterprise like Actually KL, when we are well informed about Malaysians' unshakable pack mentality of sticking to trusty luxury labels and well-known designers.
Stay tuned for what Actually KL has in store...