Just a short entry this wonderful Sunday afternoon. (Tomorrow I'm going back to work, boo hoo hoo)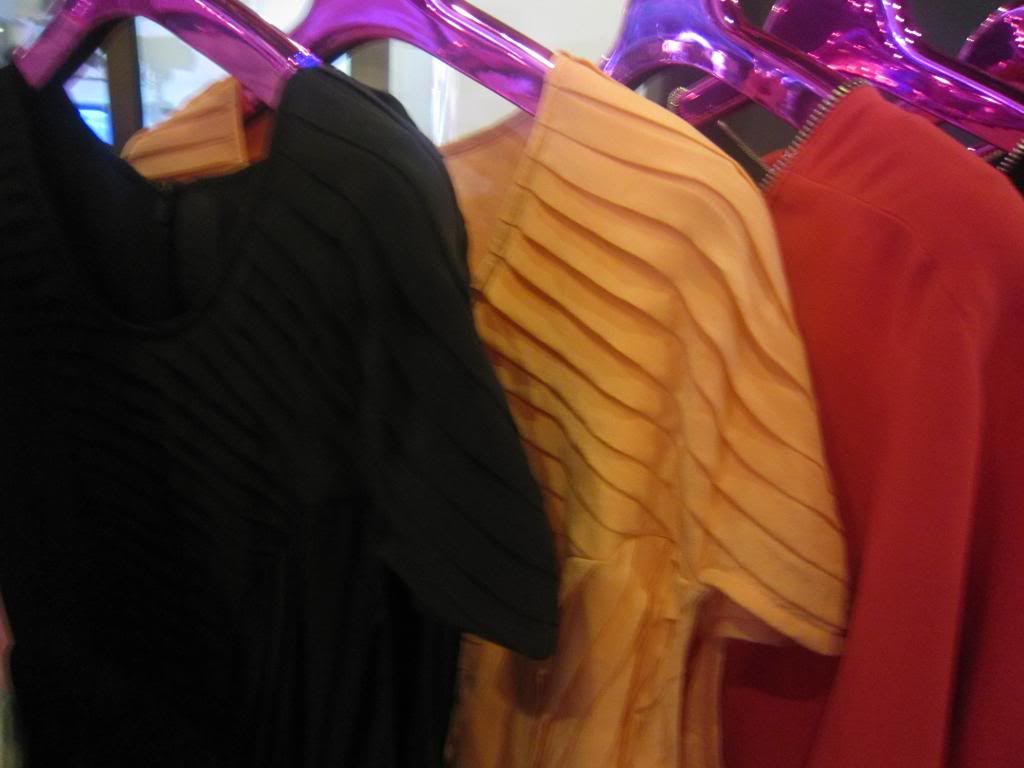 I'd love to see a translation of these cute feminine jackets onto menswear. The colours, the pleats. Wonderful! They are from
Minimarket
, a Swedish label. Check out their SS 2010 show. I'm interested in their "goggly" sunglasses.
Take a close look at the spray- paint effect on the green knit polo shirt and the Missoni-esque print on this tank top by Agharta (a label from Hong Kong...but I can't seem to find their website online though).
All of the clothings above are available at
MUSA.
Well, they don't have an e-shop as of yet, but just come to their shop at Avenue K, literally facing the Petronas Twin Towers!
Oh yes, they have also opened the cafe which offers local and international delicacies. I'm going to try the food there when I'm not busy at the hospital...