And I thought I could not survive the Obstetrics and Gynecology rotation! The final few days were rather a toughie when one of the specialists was contemplating to extend my training period at that department, saying that I was inadequate (huwattt?), but gratefully I passed. (well I'd say she was the ONLY one who was unsatisfied with my performance during the four-month duration I was there. Ironically everybody else thought the other way round though).
Being in that department was definitely an experience! No other departments has this much drama/chaotic moments compared to OBGYN. Still remember my hair stunt that rattled everyone's feathers? Thankfully I still have another image to keep the memorable experience alive.
And this photo was taken a day before my specialist found out that I had such 'stupid' haircut and subsequently ordered me to 'repair' it immediately....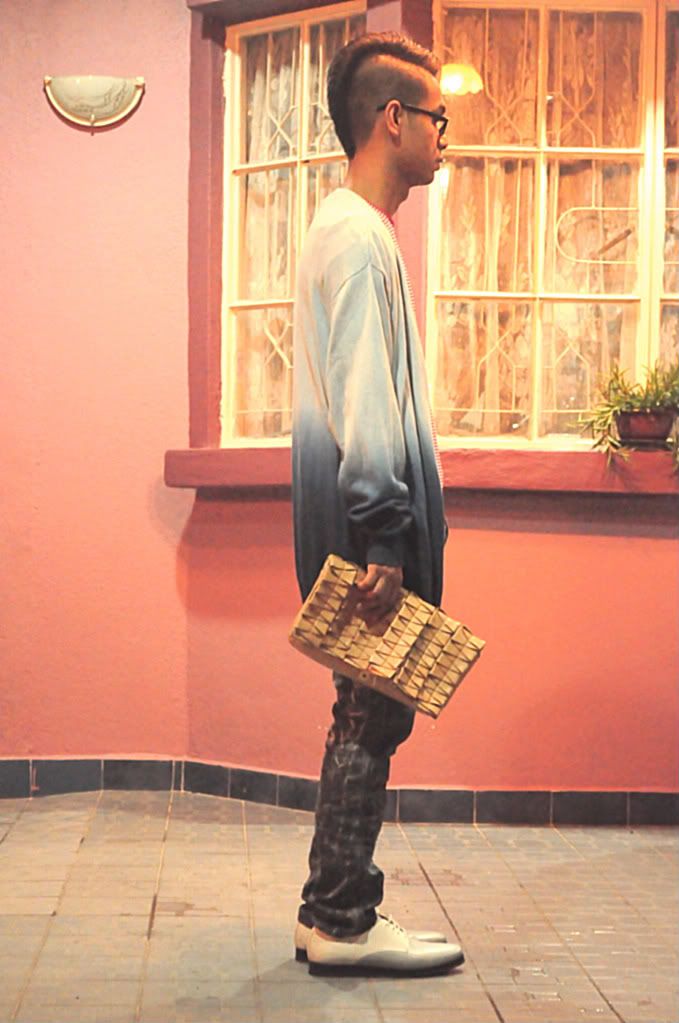 I am wearing New Yorker hombre-effect cardigan, Giordano striped tee, H&M acid wash jeans, Jil Sander shoes and Topshop pleated leather clutch
P.S: The purpose of choosing Adele's Hometown Glory as a title for this post is partly because I feel at home in the slouchy cardigan and of course the 'glory' part is the fauxhawk...