As I went through my dusty old hard drive I noticed there were so many pictures that I took in the spirit of publishing them on Dunia Fashyon. But somehow the idea of posting them online was not materialised because I contemplated so much. I always ponder at the back of my mind would this be appropriate for the blog or the outfits are ''fashion'' enough?
Back along the way it reminded me of why I started Dunia Fashyon in the first place - to have fun with clothes and experimenting different styles /looks. If you looked back at one of my previous entries I'd pretty much harped that style is an evolving entity and I for one am a believer of that notion. Thus I scratched the procrastinator's thoughts off my mind and started on an uploading spree on Photobucket...
Look One
Could you actually believe me when I say this collared tee was bought when I was 12 years old? I found it in my closet and I am quite fond of the Navajo- inspired print, which saw a rise in popularity at high street shops like ZARA and Topman currently evident by the abundance of the above-said print on sale...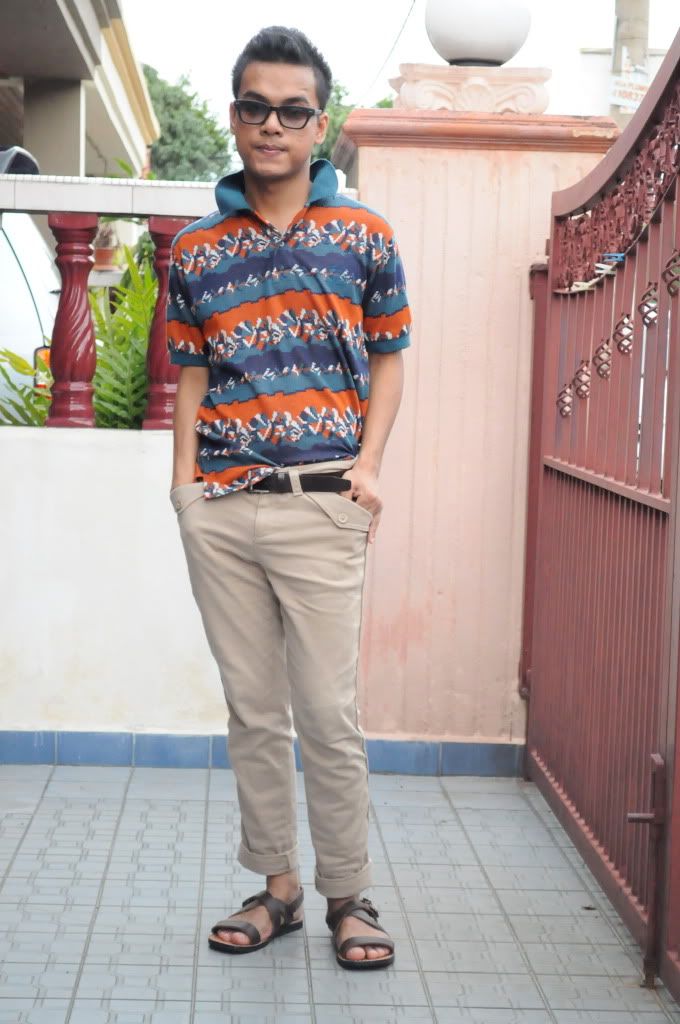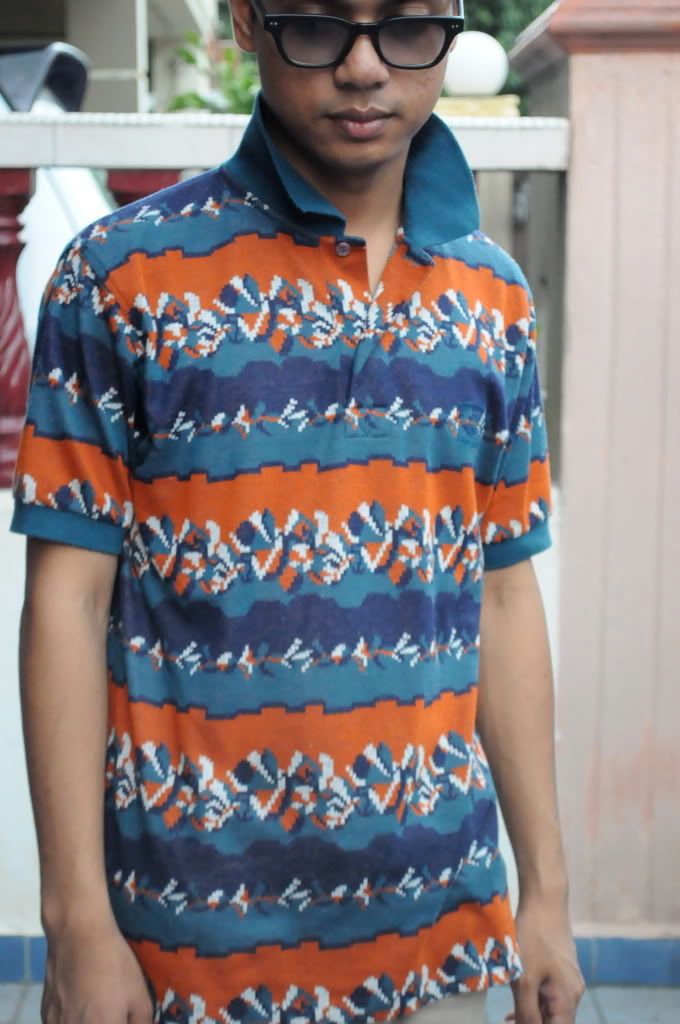 I was wearing shirt by Snails Original, H&M pants, SEED sandals and eBay glasses
Look Two
Another experimentation with silhouettes/ proportions. The theme was revolved around the Gustav Klimt print tote ( this is an artsy farsty look of you ask me). Please excuse my chubby angry tired face - blame the chubbiness on the delish Russian breads and sour cream and the tiredness is because of, well, I'm not so sure because it was a Sunday I think :)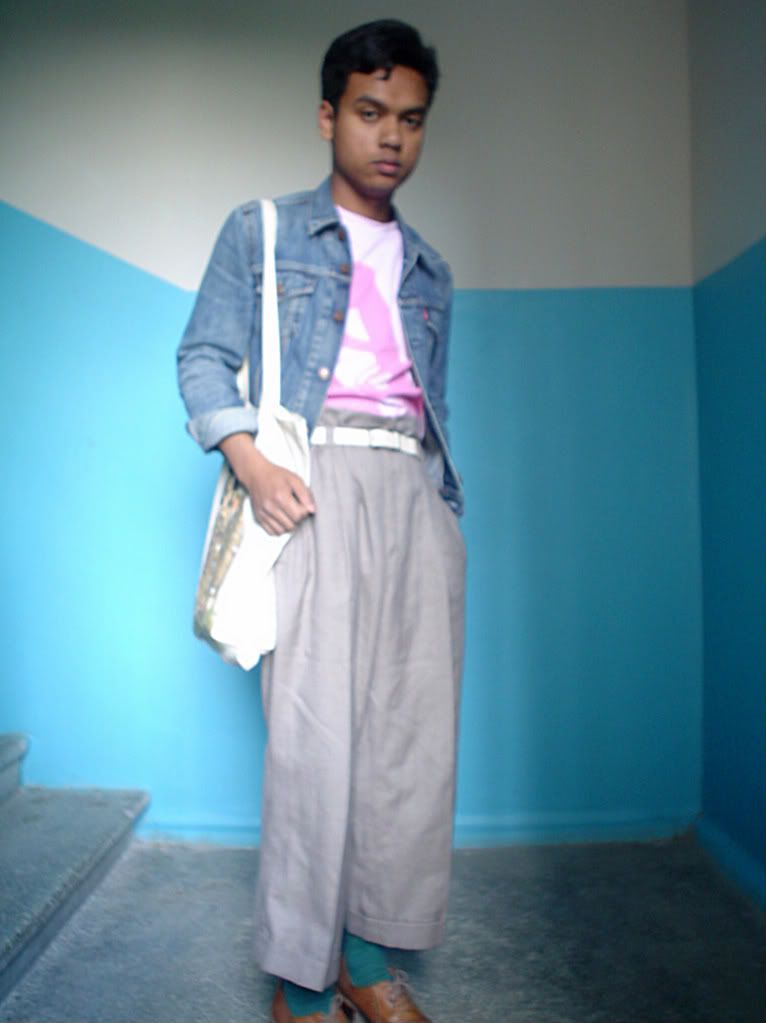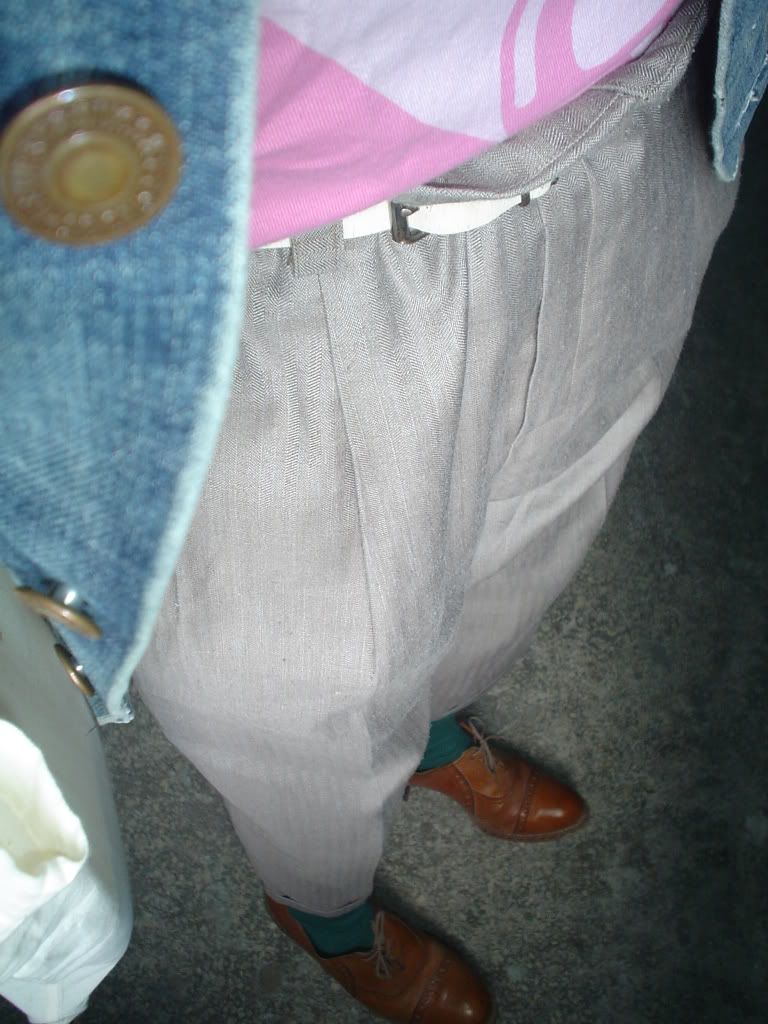 I was wearing Levi's denim jacket (superrr girl's small), Marimekko T-shirt, thrifted pants, VSV socks and vintage shoes with Gustav Klimt print tote from Innsbruck, Austria.
Look Three
Remember when everybody was in the DIY acid wash jeans bandwagon? I was trying to catch up a bit and started blindly bleaching my ZARA jean, yielding an amateurish result my I say... Now the jean sadly lies in the bottom of my wardrobe waiting for another surge of trend-led inspirations in order to get it worn again HAHAHA!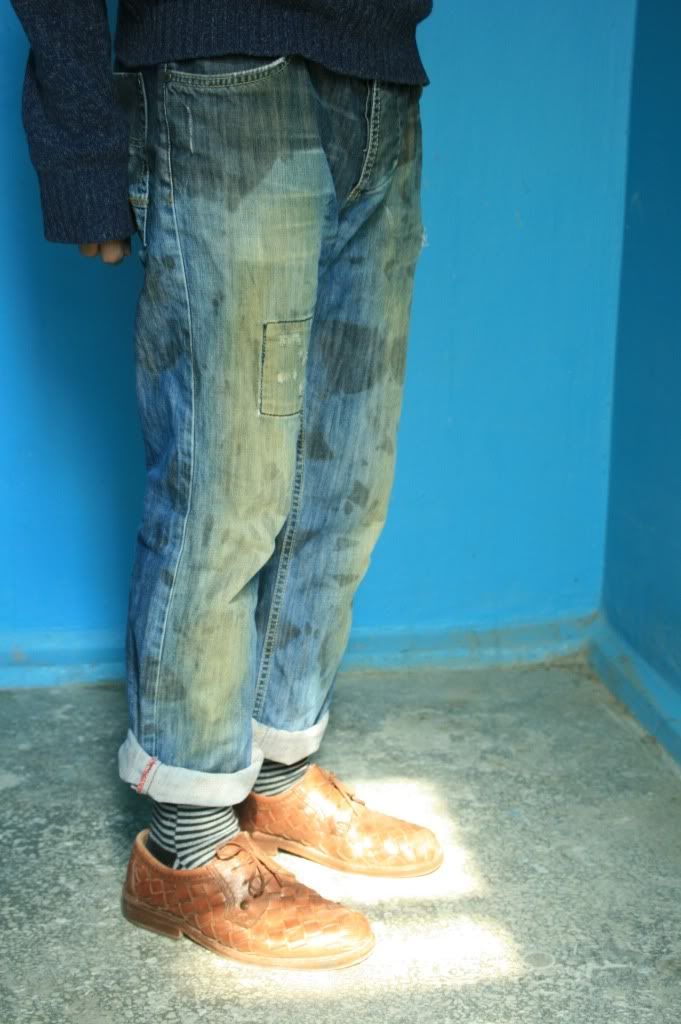 I was wearing Benetton wool jumper (my favorite of all warm clothings I had), ZARA jeans, H&M socks and vintage shoes.
Look Four
Easy breezy summer wear is one of my favorite go-to outfits, and may I say neutral tones have a special place in my heart. Now the cords from Benetton in this image sadly became the victim of my rampant DIY bleach (in the spirit of trend, alas) - the result of which was disastrous!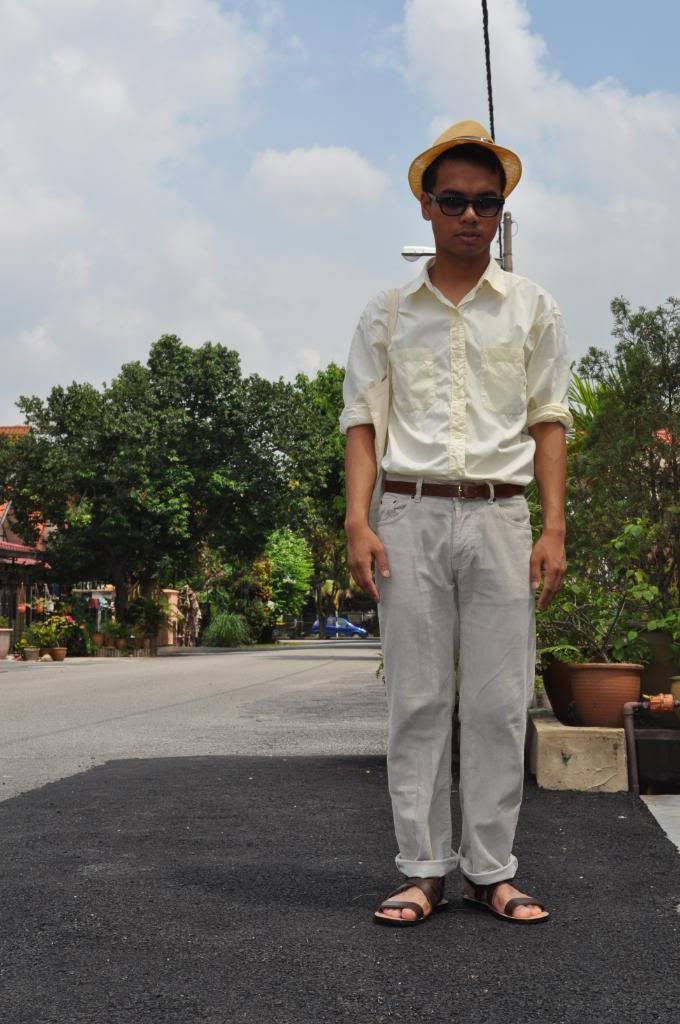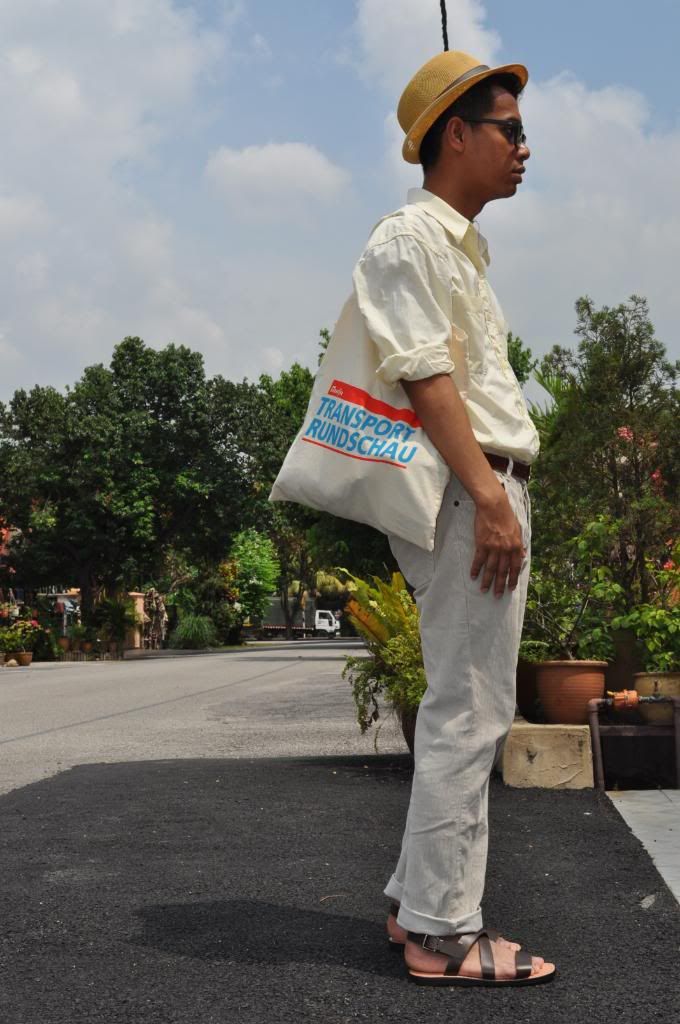 I was wearing thrifted shirt, Benetton corduroy pants, random PLASTIC fedora hat, SEED sandals, thrifted tote.
HAVE A GOOD DAY DEAR READERS!