Suede is a luxurious fabric frequently used in fashion (for example for lining of bags, gloves, shoes and exterior of jackets). Apart from that it is also used in upholstery for that extra soft and comfy feel. Suede ( from the French "gants de Suède") is one of my latest wardrobe acquisitions, that are in the form of shoes. The newest members of my ever-growing shoe family are these suede lace-ups from Zara. Well I'm not sure whether they are authentic suede (as in napped leather) or sueded fabric; either way I'm in love with the cushy shaggy feel that the fabric gives...In addition these two pairs are the most affordable suede shoes that I have came across so far...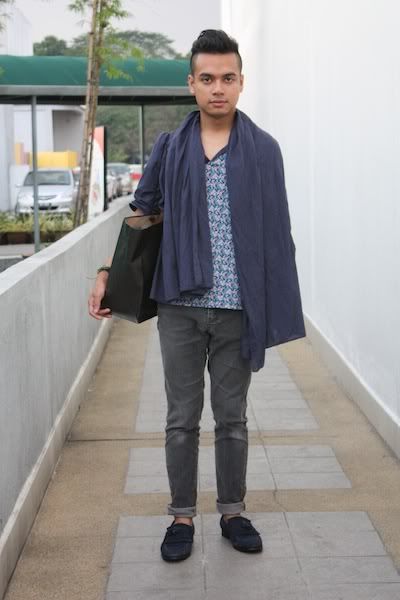 This is what I wore to ChicPOP street market yesterday: Muji kimono shrug, Topman floral shirt, trustee H&M jeans, Topman bracelets, Zara suede tasseled loafers.
And next are the female counterparts of the male Zara version. (Yes. I wear ladies shoes as well. No big news). These are the biggest size they had in store (European 41). As you may have known I have pretty wide stubby feet so you can imagine my pain wearing them. Without socks, no less. Did I tell you my ankles grew blisters the first hour I was wearing the shoes? But they are too pretty to let go!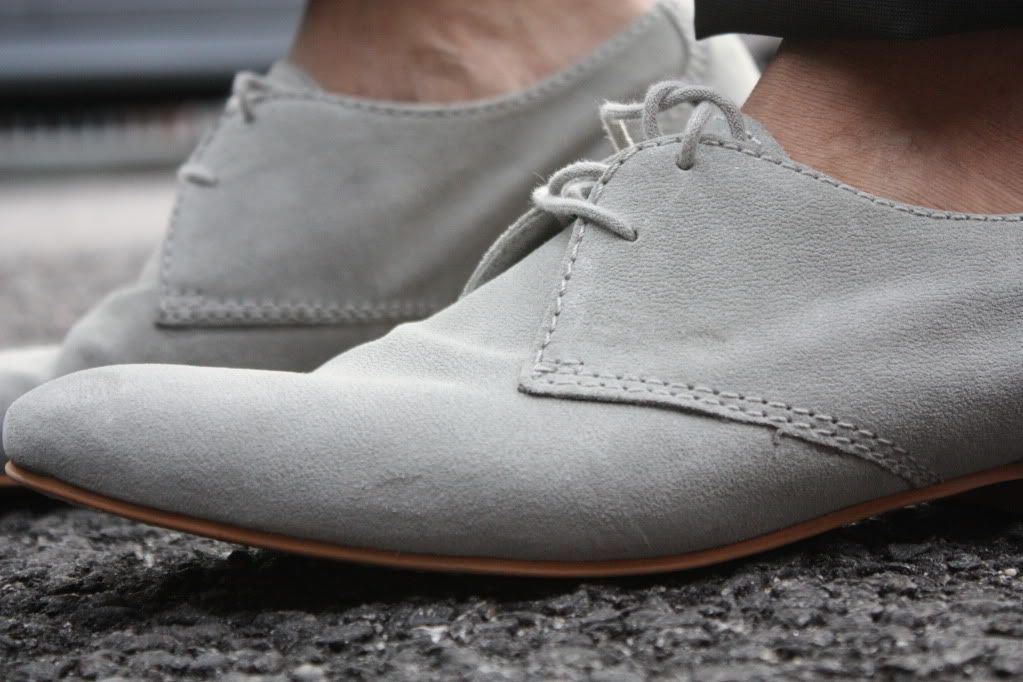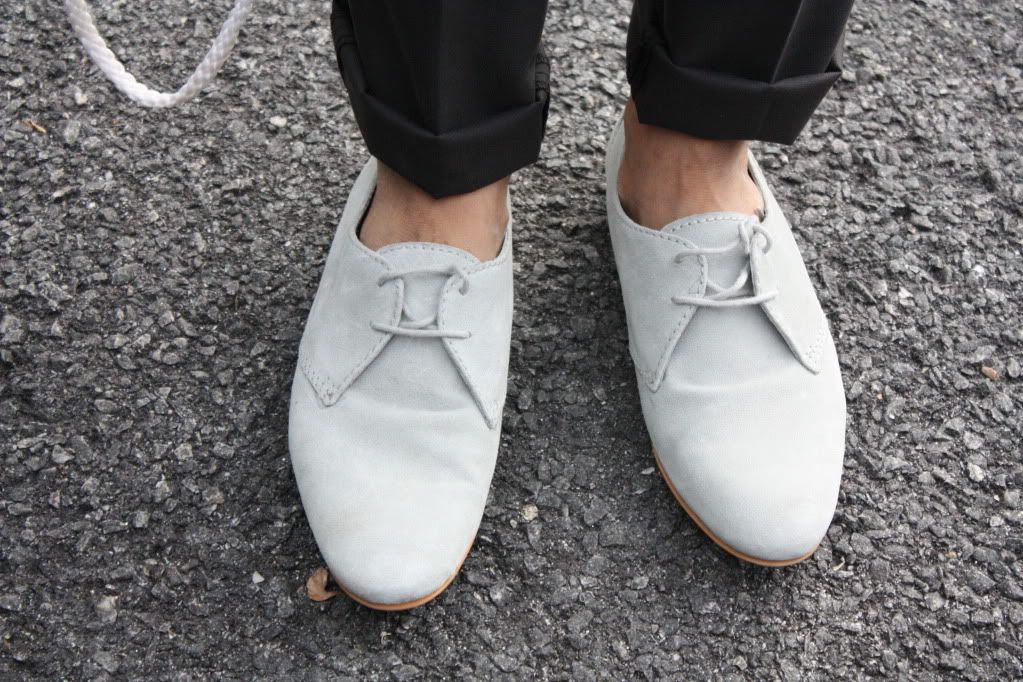 Worn with the nostalgic Vivienne Westwood Seaman t-shirt (when will I have the opportunity to go to London again?), Cubus cardigan, Topman pants, Reebok bag.
The Muji shrug makes a swishing sound as it billows in the wind.
Well, do I hear a pair of Tod's driving loafers for my next birthday?