These few seasons I have been fascinated by how ethnic prints have made their way into designers' collections. Edited cleverly these oftenly overwhelming prints can be very stunning and interesting to be worn. Who says cultural-inspired themes are ought to be donned at mundane weddings and sterile government-related occasions only? I believe the idea of a man wearing prints is not a stuffy or even feminine one at all.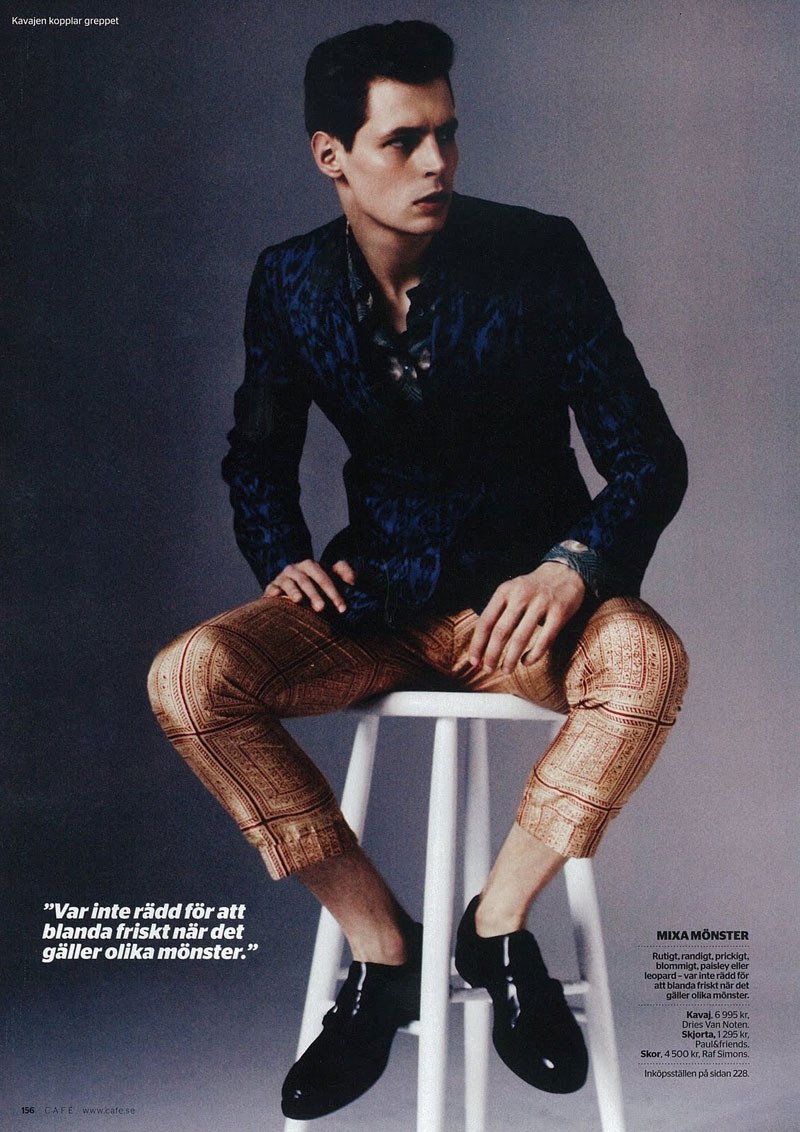 I have a wild fantasy of wearing pieces from this ethnic-infused collection from Dries Van Noten of
spring summer 2010 season
(as pictured above). As an ultimate master of prints he managed to create a collection that is very desirable to be worn even by today's pattern and color shy generation.
These images resemble what I think the creme de la creme of mixture of prints and patterns...
image credit: thefashionisto.com
Alas, I could only say more than I could afford the fine craft of Mr Van Noten.
As a substitute I stumbled upon this cheap ethnic-inspired tee at Sungei Wang (it's the last place I imagine to find such a great find, well, not as great as wearing the real deal of course). What attracts me to buy this t-shirt is because of the obvious reasons - the embroidery effect which appears like an infusion of Scandinavian with Sarawakian tribal print.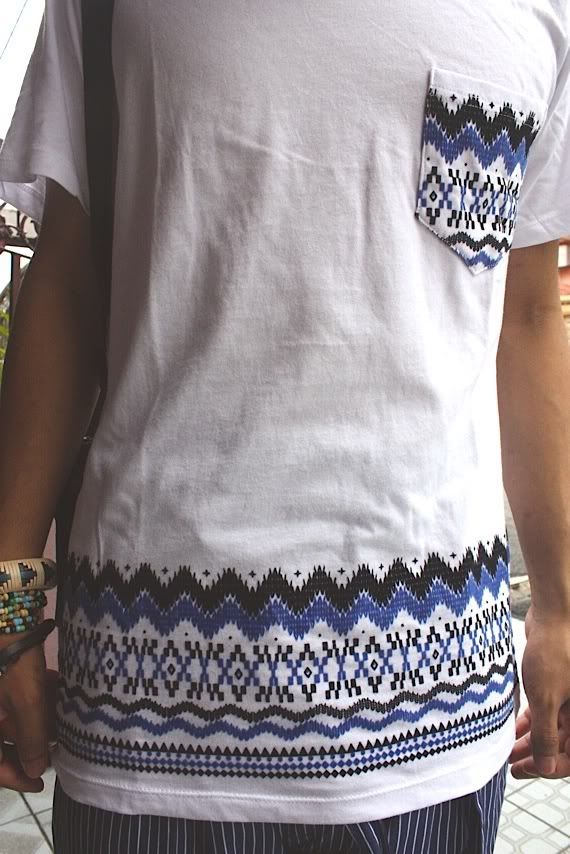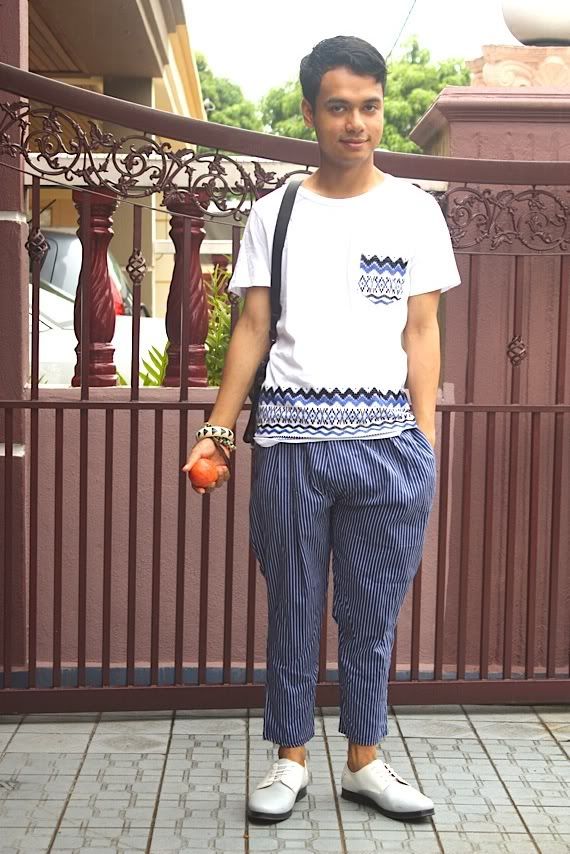 The whole 'ethnic/tribal' look is complemented with heaps of wrist accessories as well. No, the apple is not included as it was only waiting to be eaten by me haha...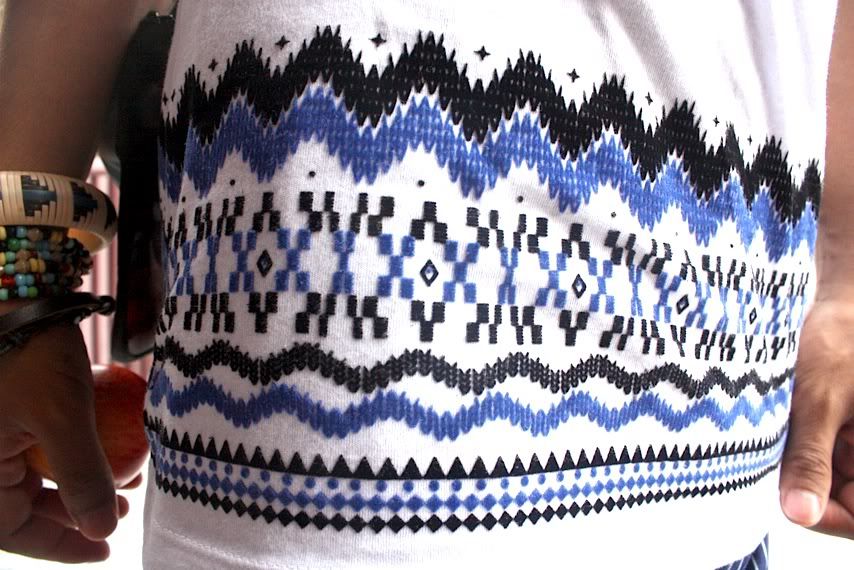 Wearing pants and t-shirt from Sungei Wang, Parkson weaved bangle, HM necklace turned into bracelet, Sungei Wang bracelet, Jil Sander shoes.