Animal-related influences never cease to make their way into fashion. Fur, animal prints like leopard, zebra or giraffe, and even more tactile ones such as alligator or python leather is somehow mandatory every season. Even menswear is not spared from this trend, although its usage in this department is usually more subtle - as the risk for a collection with animal-print frenzy is usually too difficult for a gentleman to pull off, will get cringed upon and ultimately won't sell well.
I for one would like to brave this trend and would try one of the more popular prints of all - the leopard / cheetah...
First to go - a rather plain outfit comprising of a light shirt which my dad used to wear YEARS ago, Atmosphere linen blazer, Tophop pants and Johnson desert boots... all combined with the relatively louder leopard print fur bag from Topshop.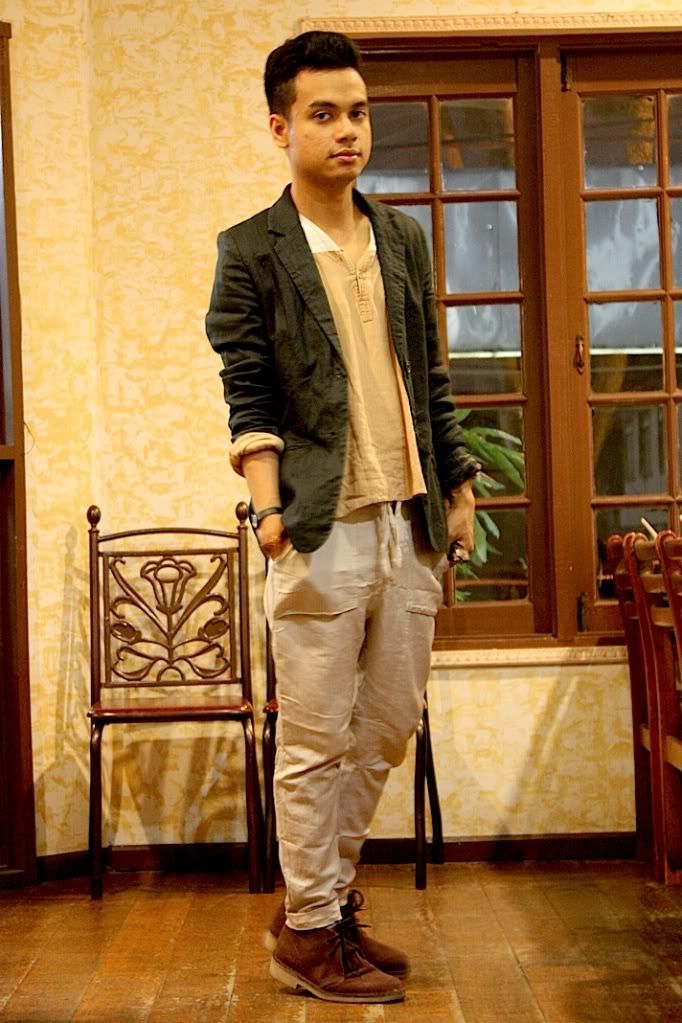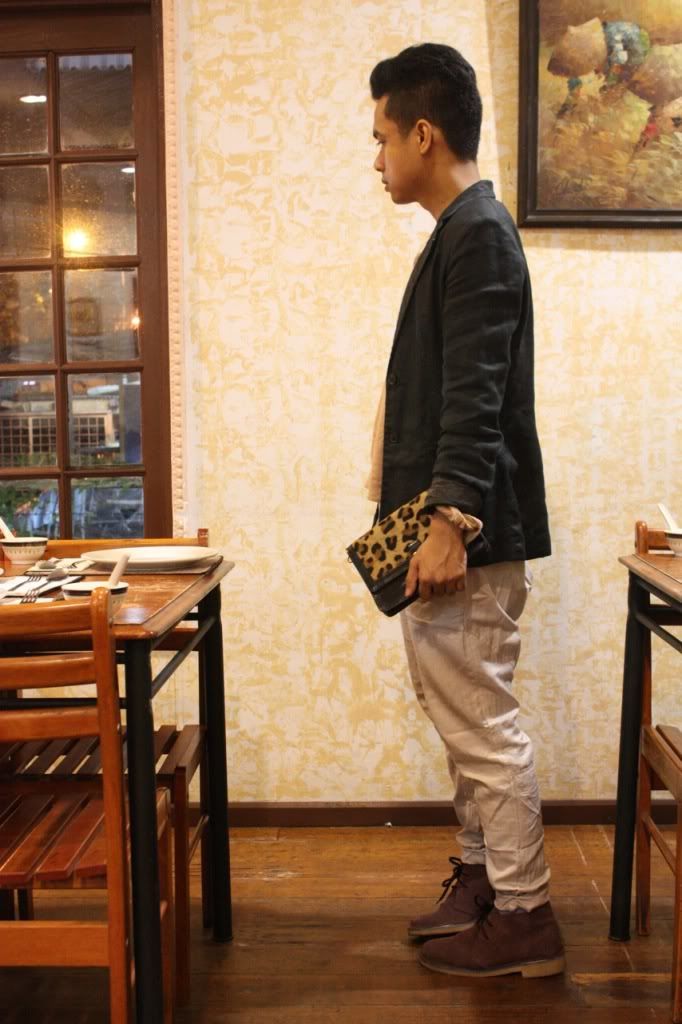 And the second attempt of wearing leopard print is in the form of this T-shirt which I acquired from
Chic POP a few months back
(the fact that Chic POP is running around 3 times annually is very encouraging for the blog-shoppers but I think the vendors need to think of other clothes and trinkets to sell instead of the usual 'vintage-inspired' theme that seem predominant there).
The T-shirt is paired with Cheap Monday leather patch denim, Peter Pilotto x Kipling bag and Miu Miu espadrilles.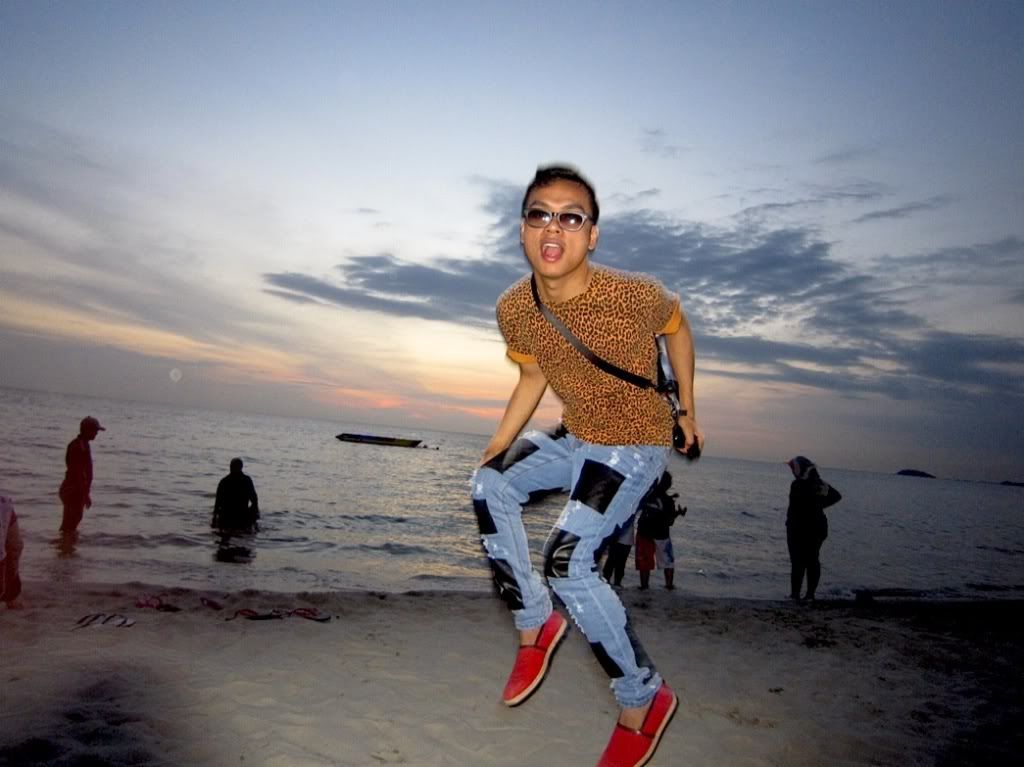 Here am I jumping like a fool at one of the rare family vacations, this time it was in Port Dickson (yes, it's basically our vacation spot because of the proximity and low cost accommodation).
Talking about something fur-like I am reminded about this Cheap Monday sweater (currently available at Musa Bangsar), with stripes of different materials where faux fur and knits switches one and another... It was hard to prevent myself from rubbing my palms over the soft material and not to look like a pervert...