I am a big fan when fashion collides with the anatomy of a human. We have seen those rib cage T-shirts on the street and everything, but I was hoping there were something more then just an average drawing of skeleton on your everyday shirt.
Hence it is a feast to my eyes, and also a surprising fact that
Dsquared
makes these outlandish stilettos with vertebrate heels. I mean I don't normally expect something 'organic' or mildly disturbing from this designer. Just look at how near accurate those vertebrae are...complete with intervertebral disks!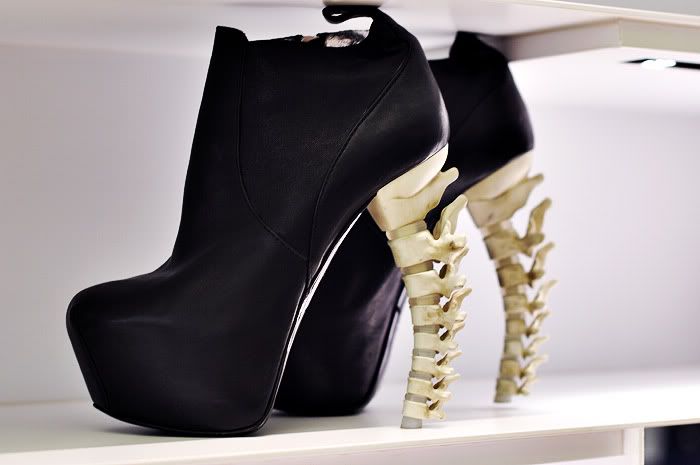 What ever it is, the images surely make my spine tingle with sensation (excuse the pun). I'm even pleased by the fact that there is a subtle irony behind the design (heels that high should not be very good for your spine, get it?)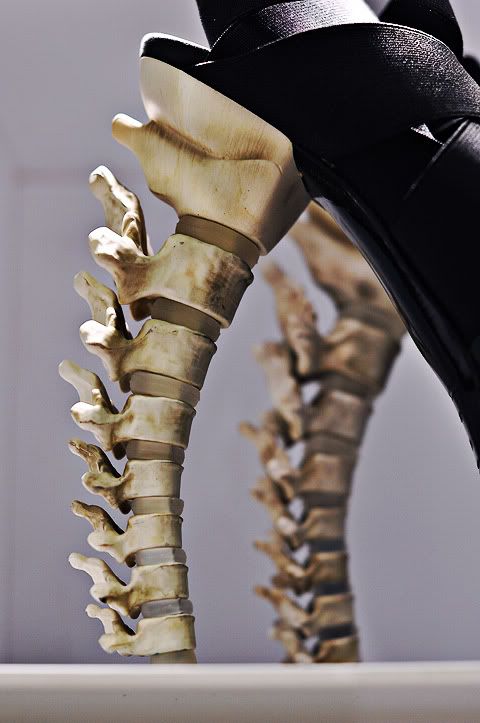 Alicia Keys (the first album of which I love) even
tweeted her photo wearing the heels
, which she eventually wore to her performance at the FIFA World Cup opening celebration.
A human is beautiful from the outside and from the inside, literally.
photo credits: Sea of Shoes, Jak and Jil, The Dandy Project via Old Hollywood e-shop