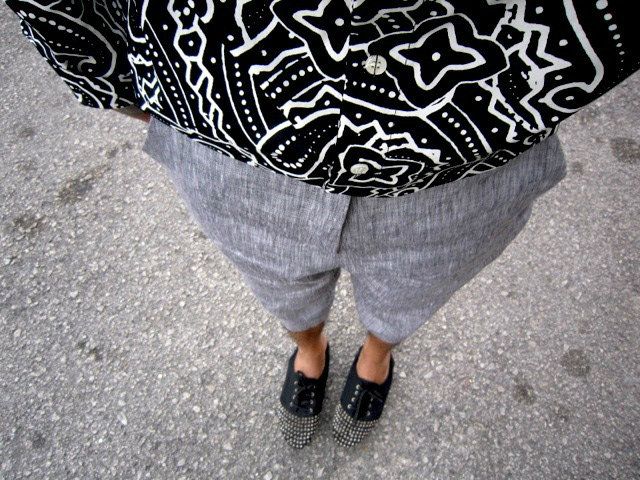 It's so easy to give titles my outfits posts nowadays. Add an '-ed' suffix to any noun and bam, I'm ready to go. Batik-ed, paisley-ed. What's next?
Baju Kurung-ed in Marc Jacobs Resort 2013
perhaps?
And I
probably
should have named this entry 'Unflatteringly Bulbous Silhouette with Hairy Chicken Legs' as well. But I simply can't. In fact, I am refraining myself to do so. It's all because of this dirt cheap haul from MUSA sale, currently ongoing. (I said dirt cheap as the dirt that my mother buys to supplement her bougainvilleas is in fact, priced a tad higher).
Previous season's House of Holland and Peter Jensen at a
very very
competitive price made me cross my comfort zone of streamlined clothes to a rather experimental one:
Now you can see why I should've named this post
'Unflatteringly Bulbous Silhouette with Hairy Chicken Legs' - the illusion of big beer belly by this House of Holland's shirt, only enhanced by the jodhpur shorts by Peter Jensen. Anyhow, this latest find further propagates my love of paisley motifs...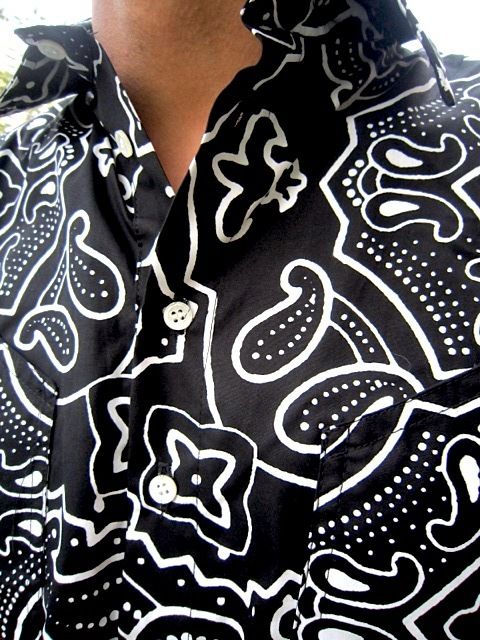 Paisley bandana prints played a major role in House of Holland's AW2011 collection. Heavily influenced by the Eighties, he managed to update the retro look with that certain sassiness, which translates into commercial success.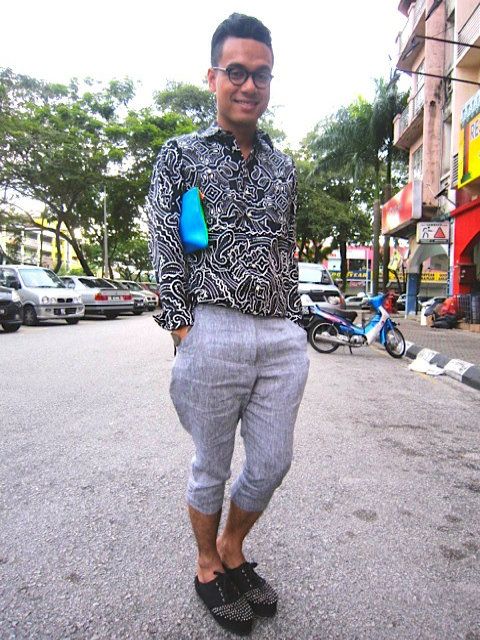 House of Holland paisley shirt, Peter Jensen linen jodhpurs shorts, Tophop studded shoes, Comme des Garcons pouch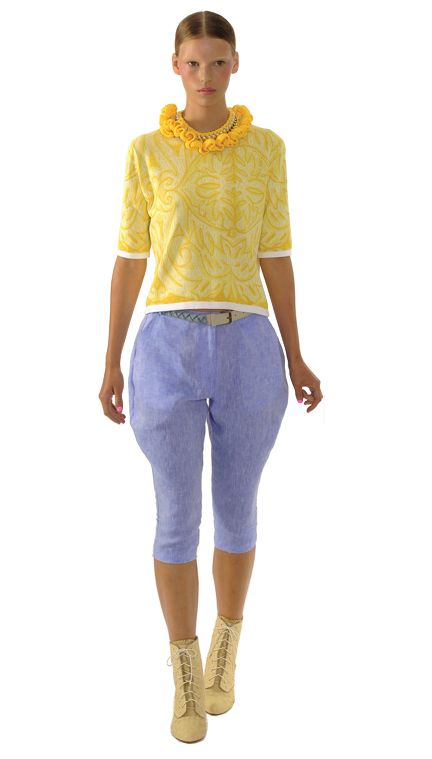 Runway image of Peter Jensen, the Laurie collection SS2010. It clearly shows that the jodhpur fits the model better than my grizzly, stunted legs. (The hip-bearing look is previously loved by me in this post.) But the linen material makes it a good pair of summer shorts, nevertheless!
The old Topshop studded shoes, which, in my feeble attempt to augment by adding customised foam soles, have caused them to be quite unwearable. I mean, I can't even walk straight without having them accidentally pulled off of my feet. Oh well...
Happy Sunday!