Like almost every Malaysian Muslim I've been away at my grandparents' homes this holy and festive week to celebrate the Eid Mubarak. The house was sooo not empty and quiet with our aunties and uncles, cousins and their children running around like there's no tomorrow and peeling of flakes of paint off the wall! It was tons of fun teasing each other, taking pictures together, eating cookies and festive dishes until our tummies almost burst of overeating :) And without question I took the occasion as an opportunity to dress up in a traditional costume (one of the things that I rarely do), but with a twist.

You may recall that I've posted
an entry
about Barong Tagalog some time ago and how I stated that I wanted it very much if it's available within my reach. A few days before Raya I did a quick last minute shopping at Wisma Yakin and Jalan TAR, and fortunately Lady Luck was on my side when I saw this white, almost sheer cotton shirt with tab collar which immediately reminds me of the Barong.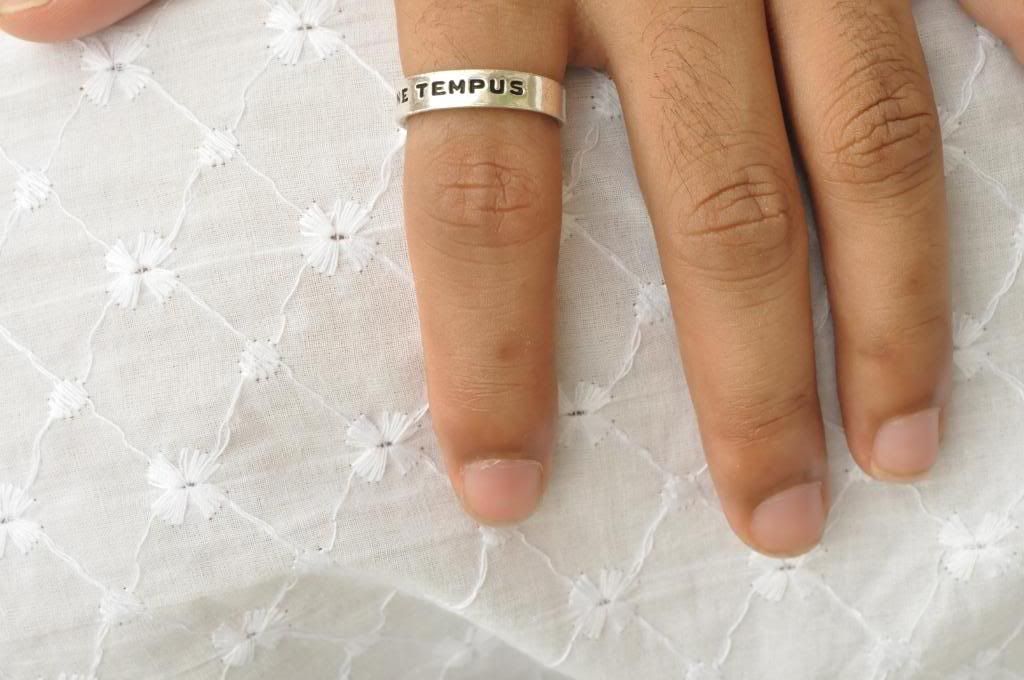 The icing on the cake was the floral embroidery which makes the shirt stand out from the rest of the Barong-ish shirts at the store.. I was instantly sold and with a price of RM55 (reduced from RM65) I went home a happy camper with that shirt in tow and a smirk on my face... By the way in case you're somewhere around Wisma Yakin at Jalan Masjid India you can drop by Keris, where I got this Barong. They sell some reasonably priced traditional Baju Melayu, Songkok and other accessories as well.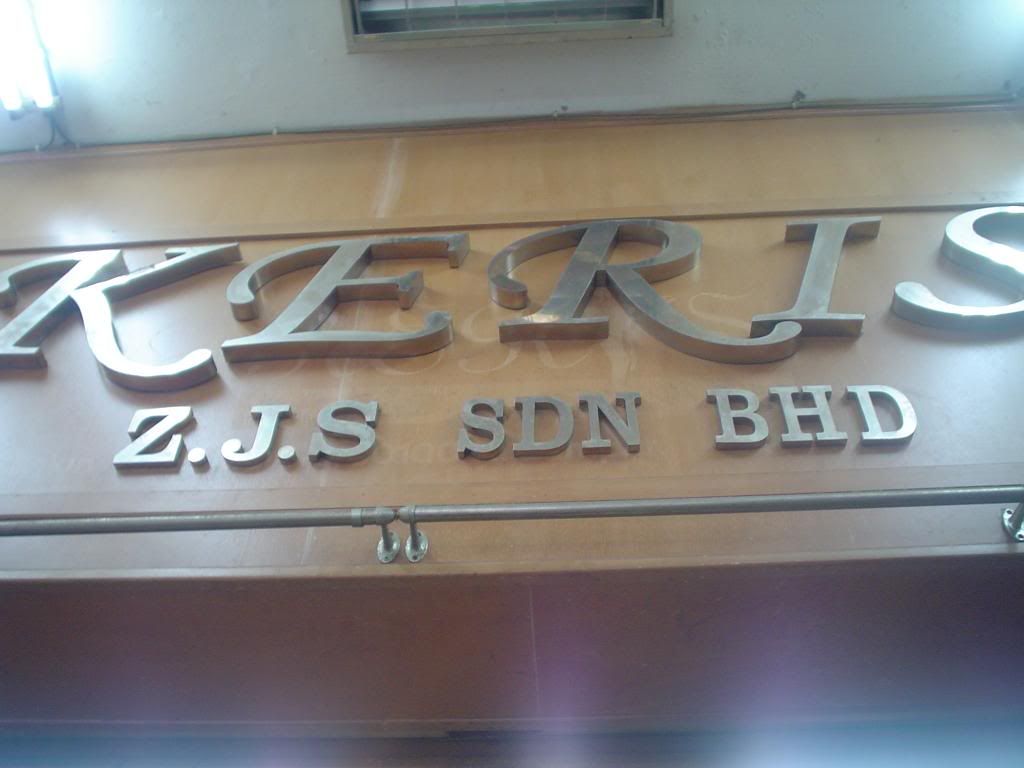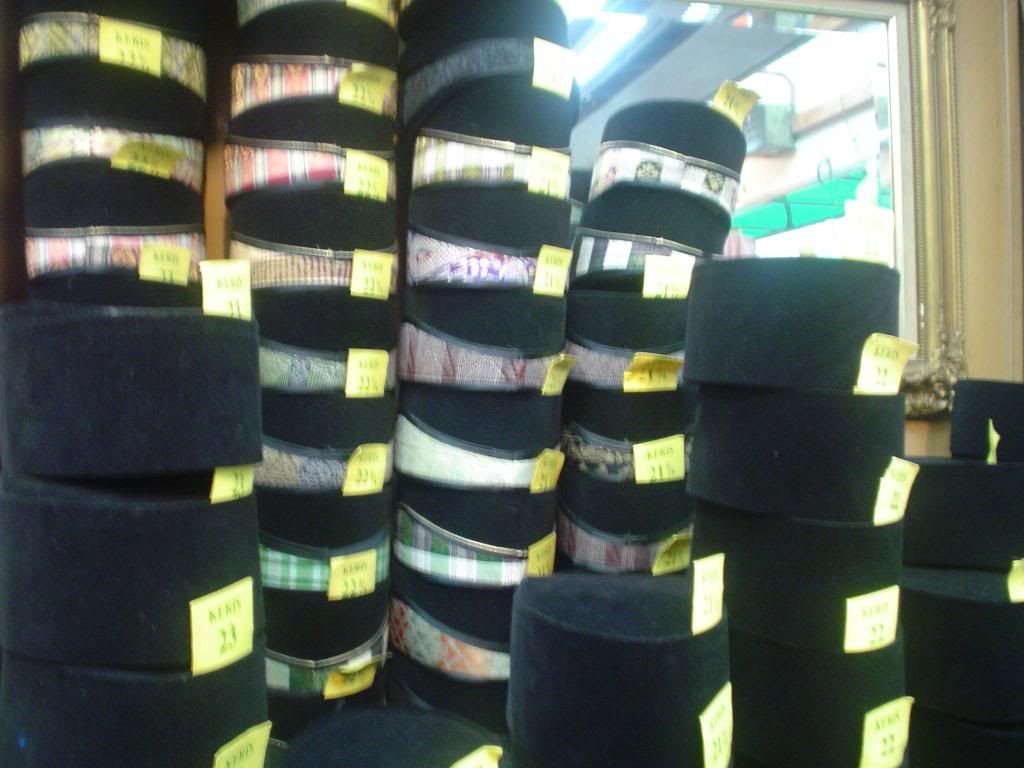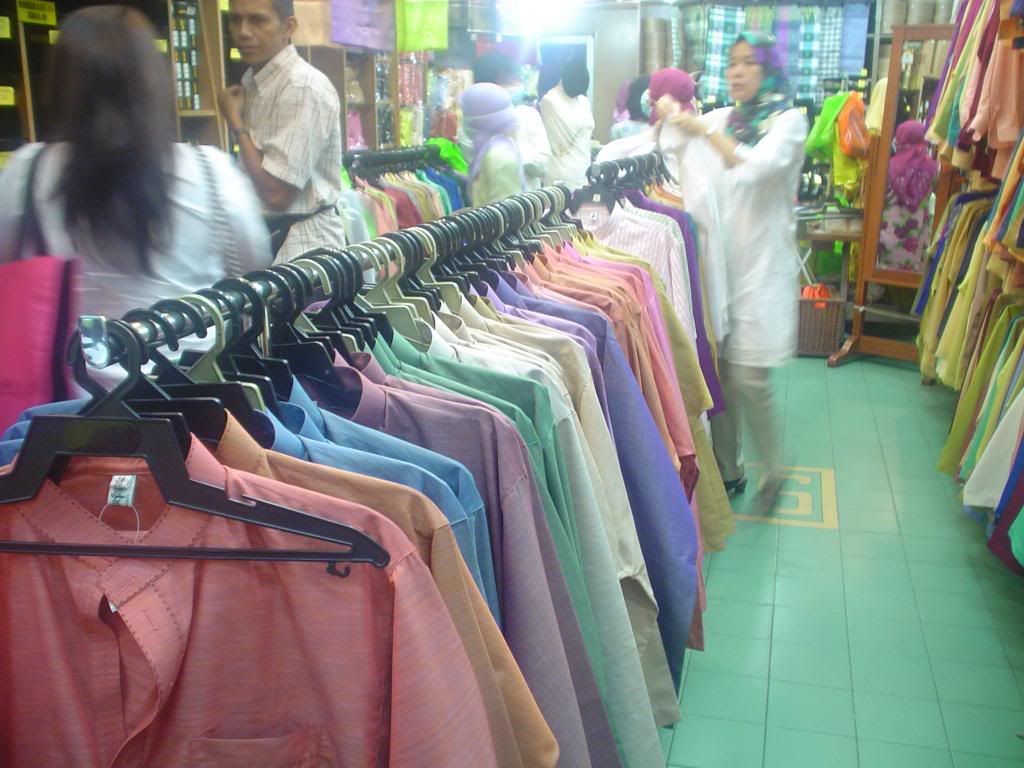 Another very very last minute purchase (2 days before Raya if I remember correctly) is these studded flats from Topshop. It's amazing how quick this giant retailer can foresee a good design and immediately make a blatant copy of it and rake an unimaginable amount of profits from such popular/trendy design alone. (I'm saying that because perhaps by this time almost everybody in the blogosphere are fully aware about the wonderful
Christian Louboutin "Rollerball" studded shoes
at Tommy Ton's blog
Jak and Jil
).
Of course you can blame me and even burn me on the stake if you want for I have jumped into the trend bandwagon as well (without warning may I say, as I was wandering around KLCC whilst waiting for a friend).

Although I notice some minor imperfections on the shoes, like most of other high street items suffer - some iffy misplacement of a stud, and even though they are very snug on my wide stubby ogre feet (err.. I feel like Cinderella's evil step sister trying to fit in to the glass sandals...), I pretty much lost my judgment thinking how versatile the shoes can be, with them being black and studded and shiny and everything (what I had in my mind is to add some moderate height heels beneath them). Like a sailor mesmerized by the sound of the siren I reached for some cash from my wallet and immediately paid for the shoes. Like Tommy says it seems like I have sold my soul to the ripoff devil indeed...

White embroidery cotton shirt - Keris at Wisma Yakin, Dad's samping, Celio wool trousers, Topshop studded flats, H&M socks, Songkok- KL tradisional