The day I got
the book
I went out with my friends whom I did not meet for quite a long time, and I wore a completely foreign color combination to me:
mauve
and
cobalt blue
and checks
(just
wiki-ed
the color to confirm, I'm really colorblind vocabulary-wise).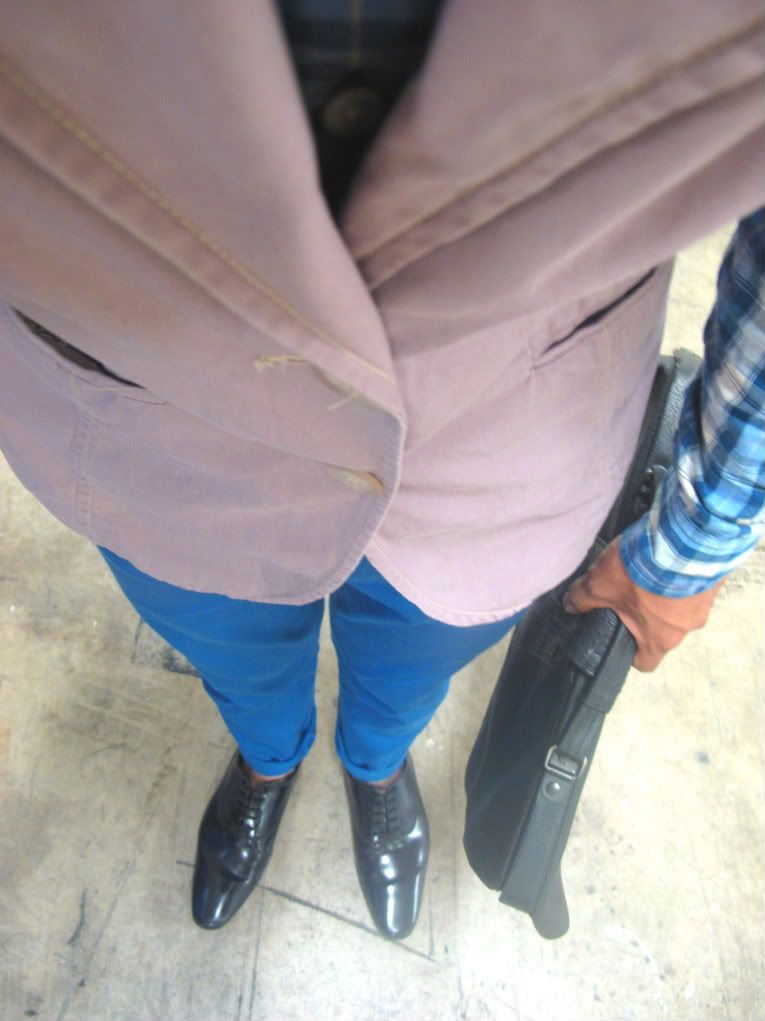 Ah... just one of those kind of days when I go rampant with colorways, like a boy at the sight of a counter full with candy bars. Those gawking people must have thought that I was physically colorblind, or at least I grabbed my outfit blindfolded in a dark closet. But there is something bizarrely refreshing with the colors - I never see anyone mix these kinds of hues on their outfit, well on a guy to say the very least. Perhaps the color choice reflexes my joy of receiving
the book
?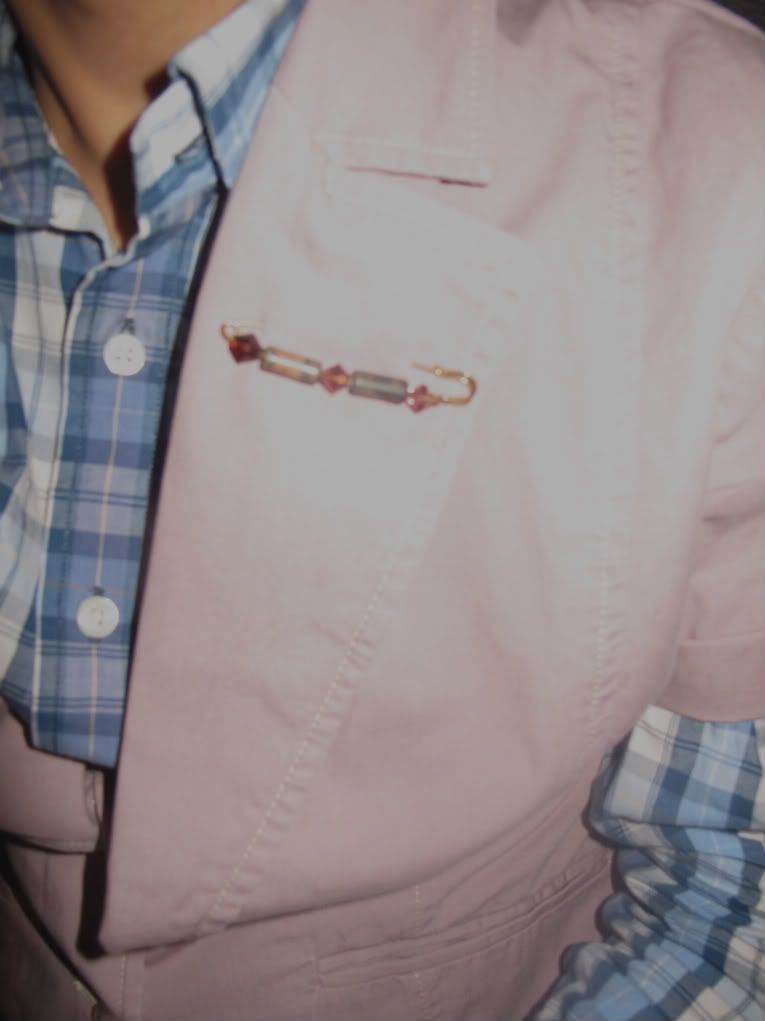 Or perhaps I should have learned to colour-block from master Raf Simons at Jil Sander?
image credit men.style.com
Benetton plaid shirt, H&M customised woman's blazer, People's trousers, pin/brooch from Sabah, mum's doctor bag, ZARA lace-ups