As you probably know already I posted
an entry
about how I wanted the book very very much, but could not get a hold of it due to Amazon shipping malarkey. Suddenly I remembered that a dear friend was in Paris for a business trip. During a few exchanges of twitter messages I did ask him to get me a copy but due to his crammed schedule he promised me to purchase one the next time he's in Paris again.
But I really didn't see this coming: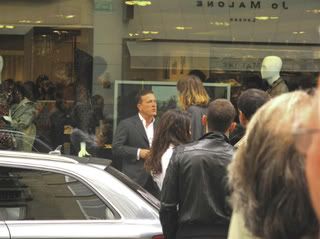 Okay I should have photoshopped my face here instead HAHA
It was a pleasant surprise indeed!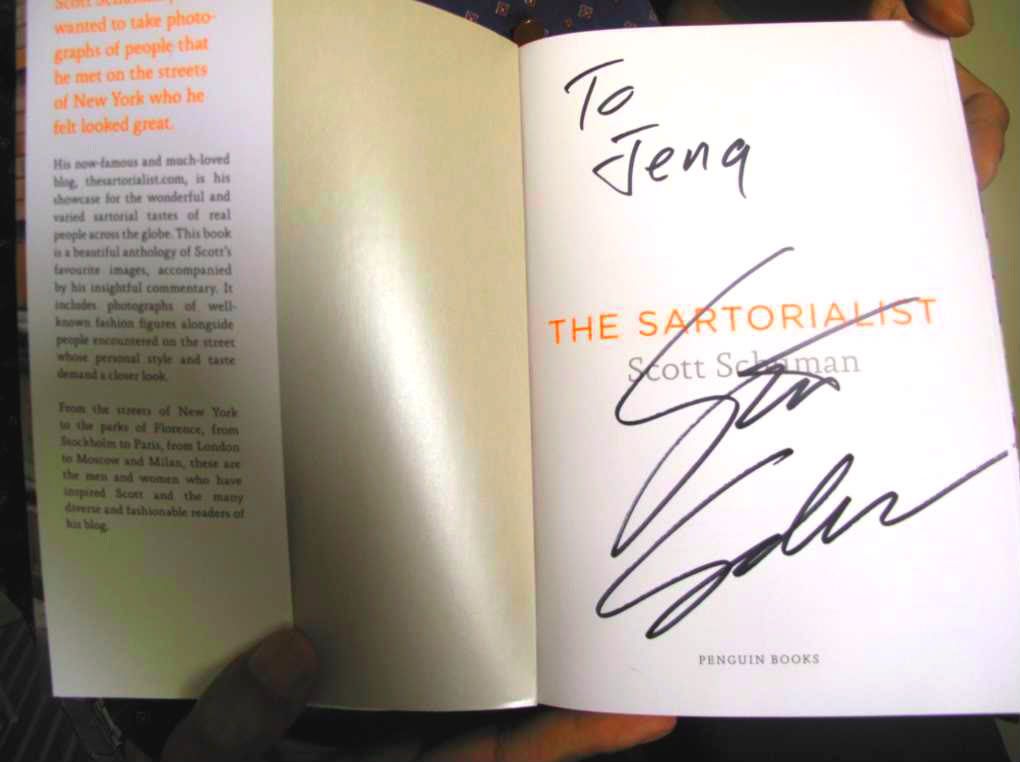 A lovely autograph from Mr. Schuman. At first the ever-oblivious me didn't notice the signature. But upon closer inspection it reads, in a vermicular way "Scott Schuman". Words just cannot explain my feelings when looking at this page...oh how I wish I was an eloquent/ articulate writer!
And yes, Jeng was my nickname in high school ( I'm about to open a whole can of worms to tell the story behind this name)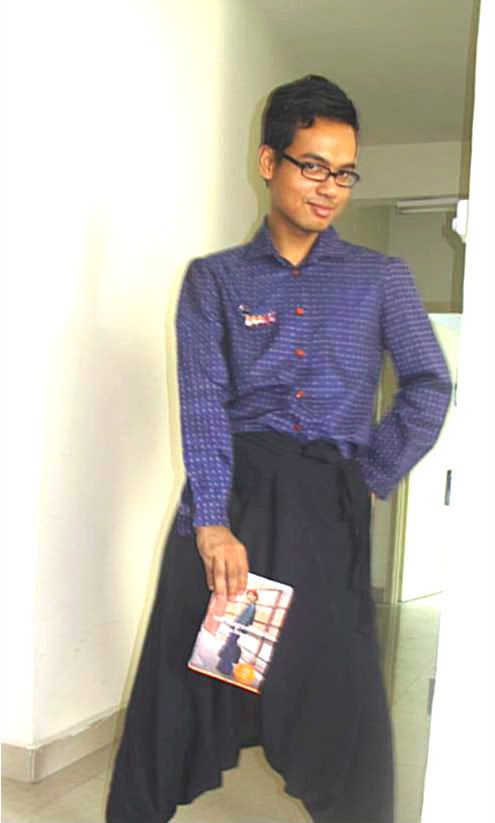 Sorry, just can't wipe that smirk off my face in this homage to The Ugly Truth poster
Well, considering the fact that I'm holding a copy of this precious masterpiece in my hands I hope I'm not too late to briefly review it. The book is essentially a collection of photos from Scott Schuman's blog, and contains exactly 512 pages of photos complete with indexing and some text (about why he chose those certain individuals to shoot, how he gets a mixture of both positive and negative comments from his readers regarding some controversial looks e.g: the alleged claim that he only shoots fashion people, and some personal remarks on his favorite subjects...)
Content-wise I share the exact sentiments with the ever-so-lovely
Susie Bubble
. I did expect more commentary from Mr Schuman and I think the present one contains too little information and basically are re-written from his blog. Perhaps the book is also aimed for the non-fashion people or those who don't follow his blog as well. I don't know exactly actually.
I shouldn't complain much really. It's a wonderful gift and I'd certainly cherish it for times to come. I'd probably bring this along with me for the fear of being uninspired, or when there is a lack of magazines/ stylish people on the streets/ Internet street style blogs/ lookbooks (cancel appropriately)...
On another note I'm giving love to this Matryoshka pin that I got in St. Petersburg, Russia. I instantly fell pray to the intricate details of the paint work. Oh, I have another set in blue as well!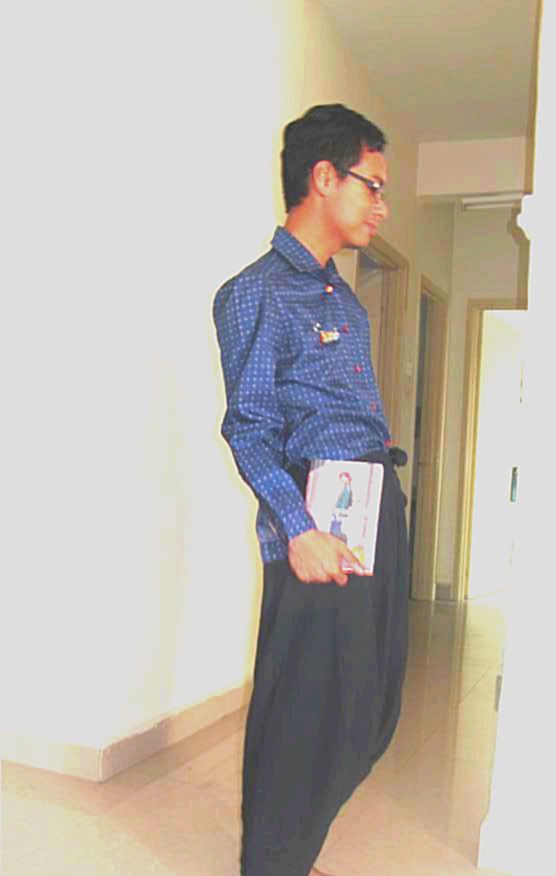 vintage shirt, thai fisherman pants from eBay, Matryoshka pin, The Sartorialist book
PS: To Kotok, this entry is impossible without you. Thank you for the best (early) birthday present ever, and thanks for introducing me to fashion and making me believe life is more than school and textbooks.