I know this is so last century as you guys have probably been to this place ages before but only last week I went to
Buntil
in BB Plaza. I have been meaning to go to this vintage clothing store since for ever but I never got around to trail all floors of the over-crowded maze of BB Plaza. However a recent flick through at Pancaindera which coincidentally featured the store reminds me to go find it (and the fact that the weekly newspaper publishes some images of beauuutiful shoes that Buntil have in store lures me even more).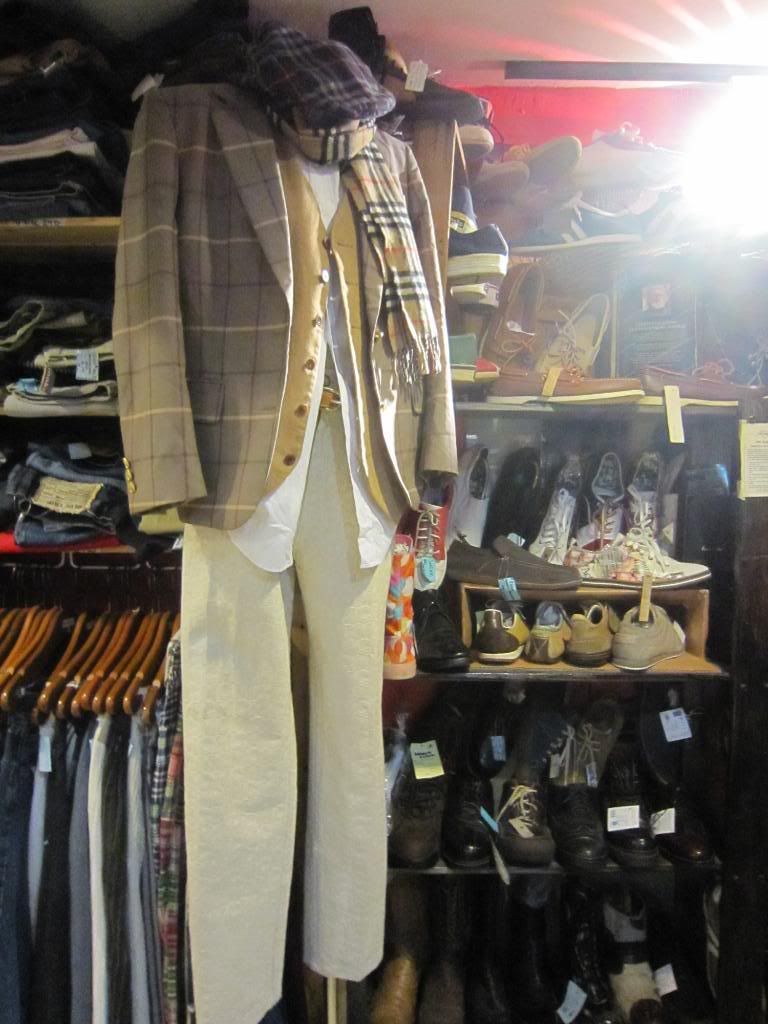 So there I went with my little sister (the truth is I'm a bit uncomfortable window-shopping alone, especially in the dimly-lit alleys of BB plaza ;) I managed to shove my shyness away by saying hi to the store-keeper (forgot his name, Lan / Zan probably). He told a remarkable story about his hardship in Japan as an illegal worker just to get by,and about how fast the turnover rate of his inventory is. It's interesting that there are hard-moneyed vintage lovers out there who are willing to fork out big hard cash to get items that they love.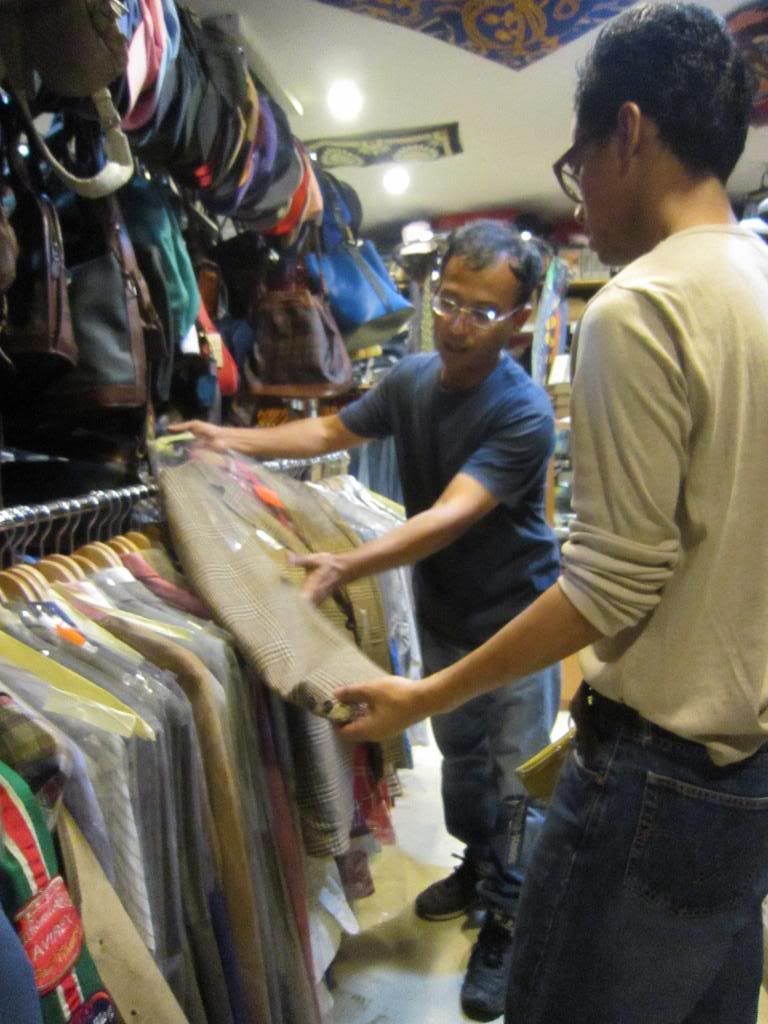 We also exchanged views about fashion in Malaysia - there was a mutual agreement that Malaysians generally are drawn more to big labels and not to great design. Case in point- the abundance of knock-off Hackett London rugby shirts (despite being sold at roughly RM100 a pop, which is quite exorbitant for an imitation). And the funniest thing is Lan/Zan told me that he had to remove the 'Buntil' label in order to sell the in-store label canvas weekender bags. People suddenly give impression that the bags were Hermes. How amusing!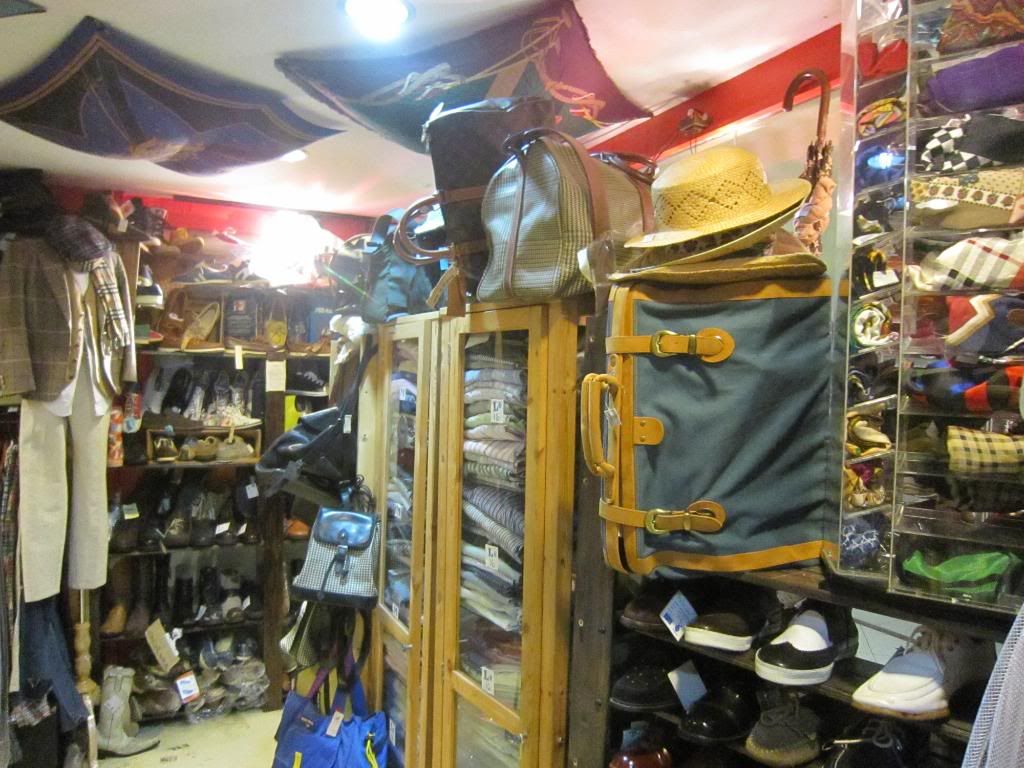 Now back to why I came there in the first place. I was amazed at the amount of inventory they stock- the place is literally crammed with vintage goodies in every corner. To prove my point they even have racks of shoes at near the entrance, imagine this: I had to close the front door in order to browse shelves full with leather footwear!
At another corner is where they place stacks of 80's shirts, mainly from
Ralph Lauren
, and a handful from other big kahunas of fashion industry (then AND now) e.g
Burberrys
(with an 's' - care to enlighten me is it how they spelt it in the old days?),
YSL
etc. Frankly none of the shirts are of my interest, they are too big for me anyway. Oh wait. Scratch that. Now looking again at the below image I actually like the pastel/sherbet striped shirt! How could I miss that?
One shelf in the middle of the space stores rows and rows of vintage bags - the infamous small
Prada
rucksacks and dainty little handbags of various designers. Another shelf displays sunglasses and scarves. Pants and jeans are also for sale. I find these Madras plaid
Banana Republic
coton trousers remind me a lot of the Ralph Lauren's last season version.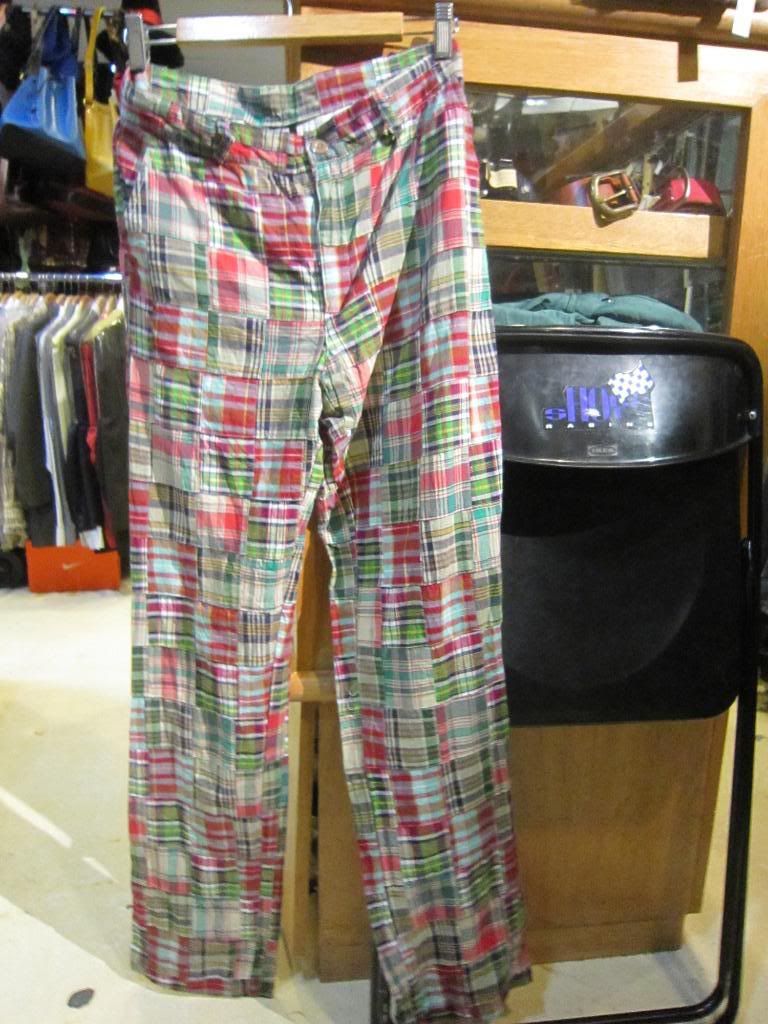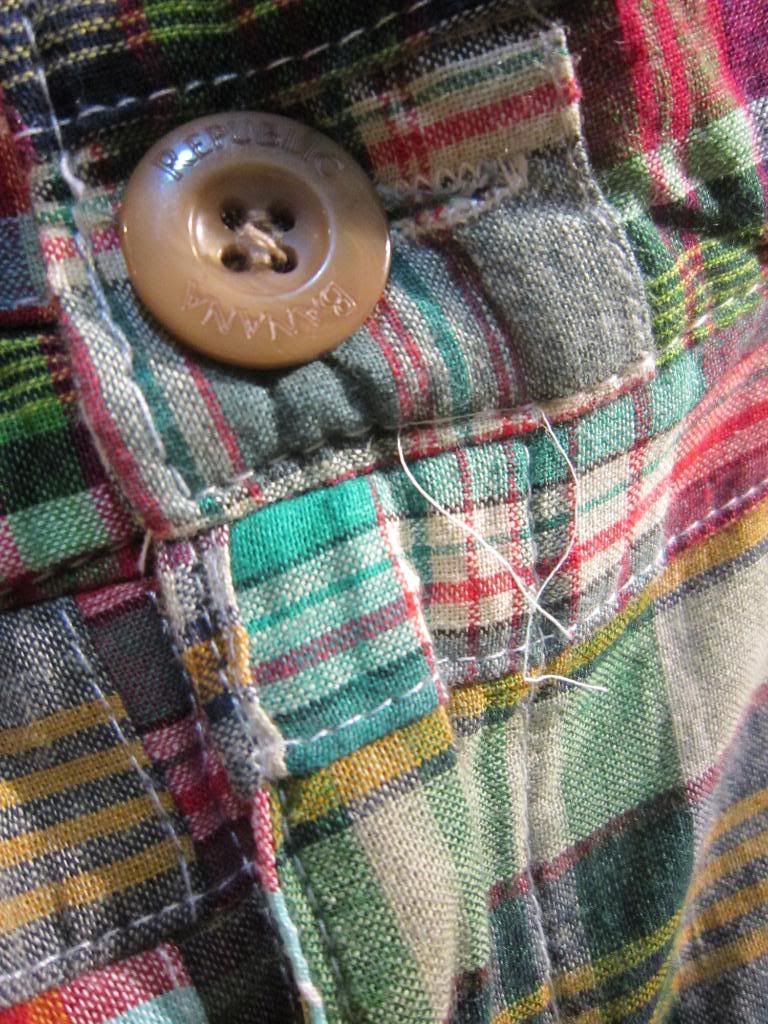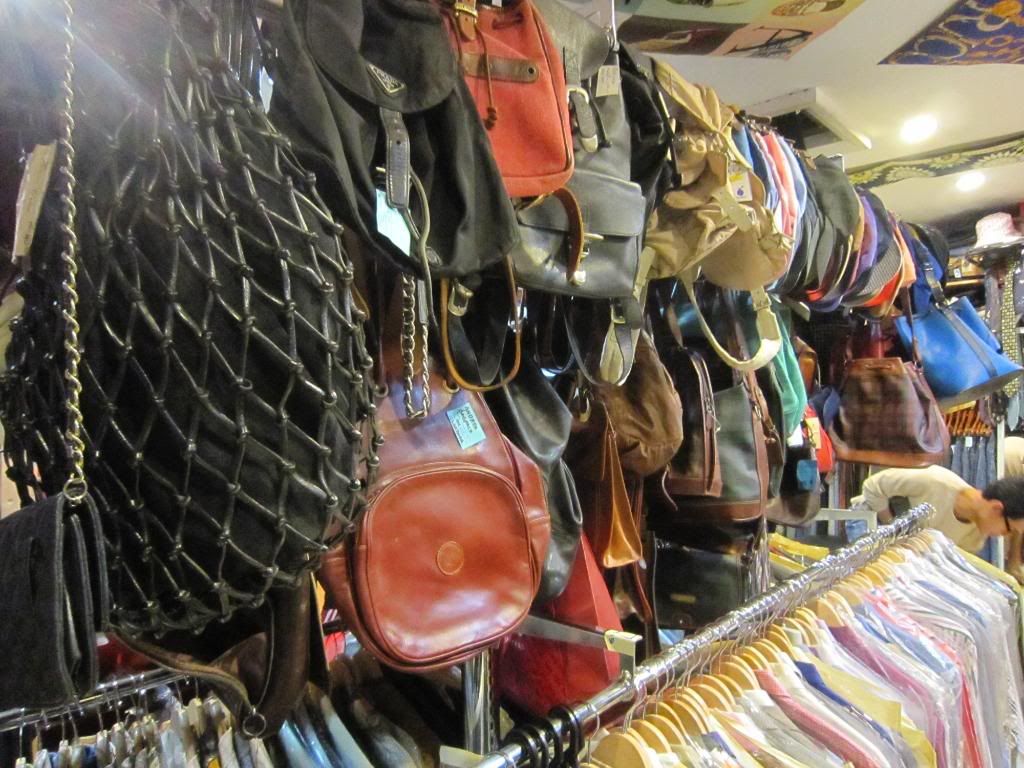 And the creme de la creme is of course the shoes/kasut/les chausseurs/ tufli in stock!! Okay seriously, they have some pretty decent loafers with tassels, deck/ boat shoes in bright colours (I'm itching to get my mitts on a pair of yellow Pro-Keds) and vintage Dr Martens, and one or two pairs of Chukkas....
A deposit or RM20 is already laid on the counter.. the canary yellow beauty is just waiting for its owner ie me HAHA!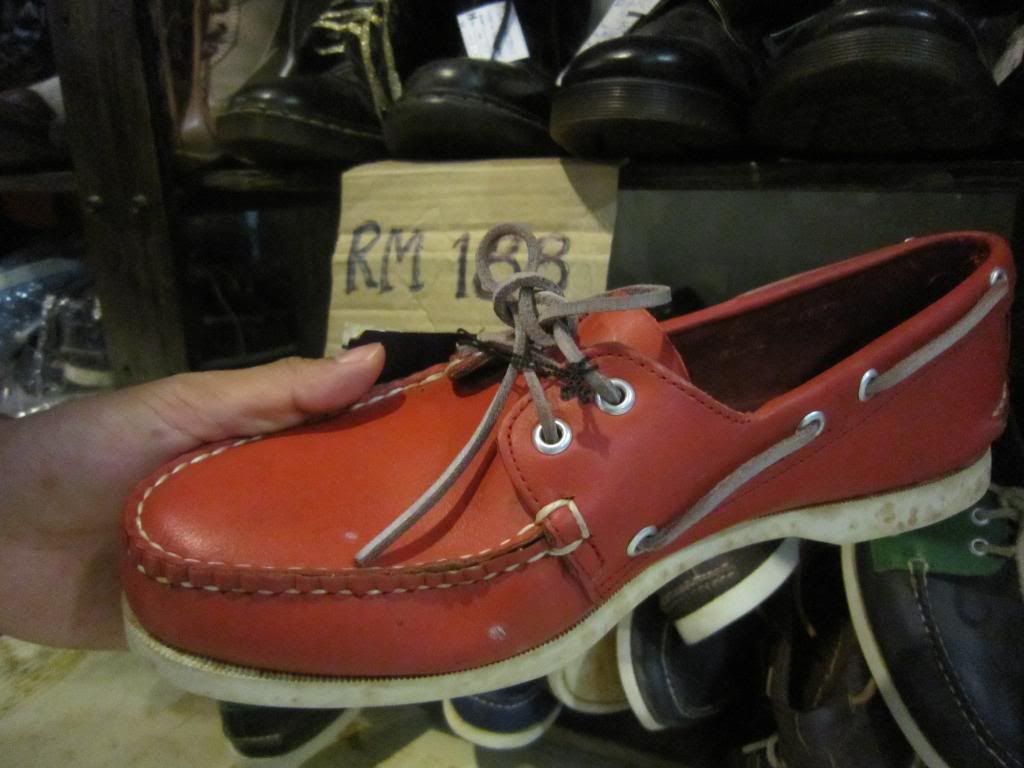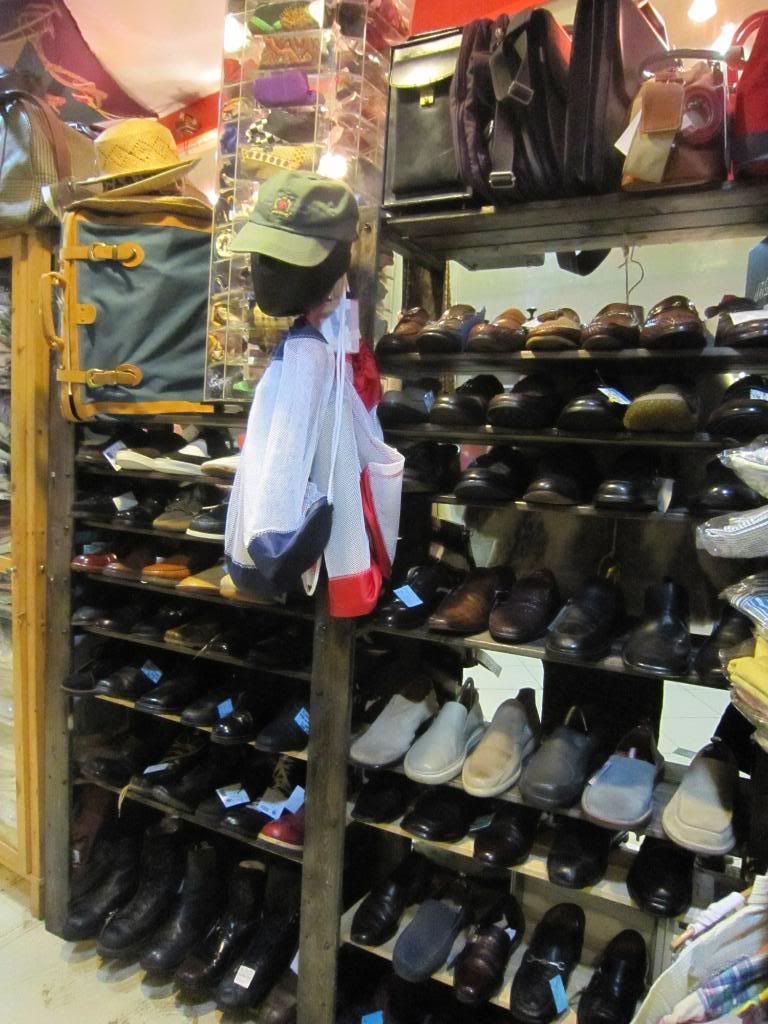 And the most important thing is a visit to this shop simply evokes the memory of my past Parisian vintage shopping (or at least random Volgograd stock outlet shopping)... And now I know at least I don't have to trawl all over Europe to get a piece of quality vintage.