First impression is almost always a deception. More often than not one would judge a book by its cover and would be surprised to read the beautiful/ugly story beneath the cover. Have you ever came across or saw a person with a mohawk hair style and what would you be thinking?
A) this guy must be up to no good
B) he must have a 'trashy' lifestyle
C) he is not trustworthy
D) he is plain weird and has no future
But what about option E - it's just a hairstyle and perhaps it was a medium of self-expression, and maybe, maybe it does not directly reflect the true person that he is inside?
Such is the dilemma that I faced this week when I was asked by one of the specialists to immediately cut my so-called mohawk (more like a fauxhawk if you ask me) hair short just one day after I decided to have that bit of a 'daring' haircut. I admit being under the limelight this whole week is quite fun and it fed my narcissistic pet for being noticed but honestly it was not exactly THE limelight that I wanted to be under.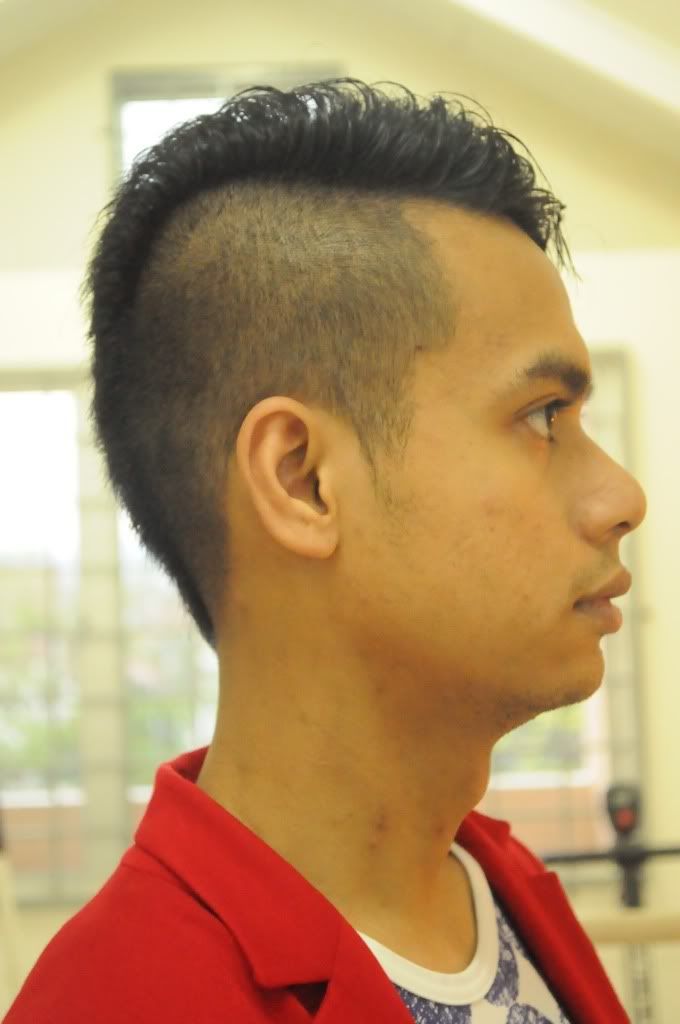 Everybody, from the specialists, medical officers, nurses, and even patients with their respective husbands had either a puzzled look or amusement on their faces whenever they notice me walk by. It's already year 2010 and truthfully I'm the one who is amused by how trivial issues like this would actually render people to question my credibility as a doctor. Yes, that question DID surface among them and I could not help but be disappointed by how narrow-minded people around me still are. I don't take the comment by that certain Head of Department " what kind of stupid hairstyle is that?" to heart, no ,no, I have better things to do than linger on that minutiae.
But what shocked me to the core is the order from that certain specialist who adamantly demanded for me to immediately cut my hair right at that moment. (Well , to be fair she granted me 2 hours to do so and I was exempted from doing afternoon rounds). How more extreme could that this 'abiding by the rules' set by some nincompoop be? She would not just let me go home first and come back the next day with a more conservative haircut. No, she's just not THAT kind of person...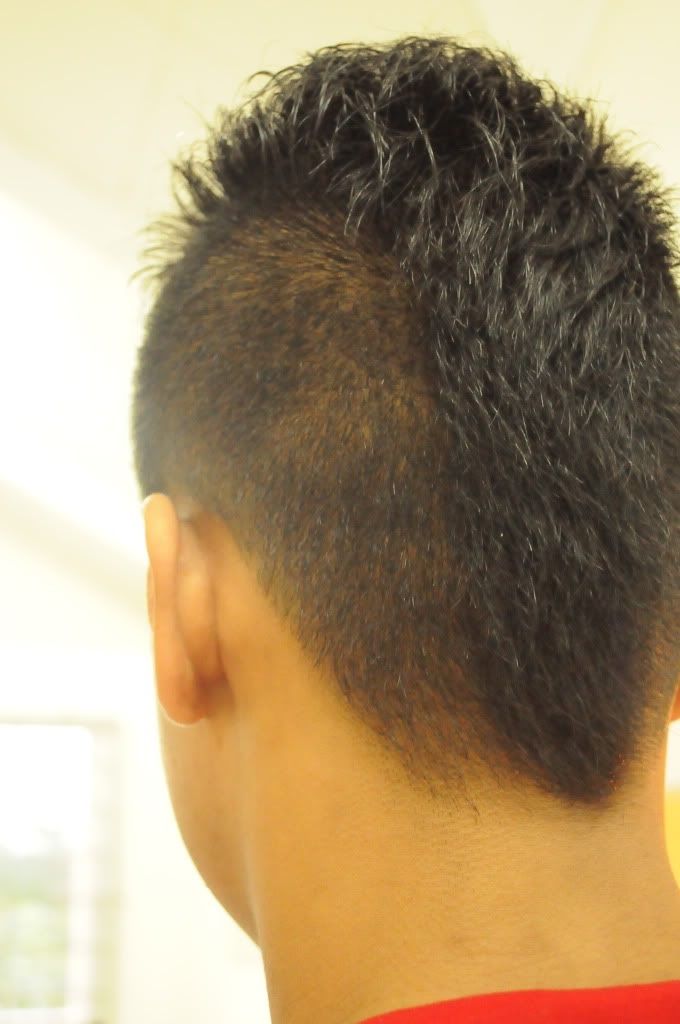 After a trip to a hair salon and RM35 poorer I went back to the hospital with a self-assuring thought that this haircut would be acceptable. Much to my dismay the same person told me my hair can still be trimmed so it can look like a flat-top army style! I had no other options but to let out a nervous chuckle and left a promise that I'd 'repair' it again. (well who is she kidding, of course I did not do anything to my hair after that)
The gut-wrenching bitterness did not just end there. Today while being complemented by female medical officers who unbelievably adored my shoes that I wore to work, I was given a warning by another male MO who was seemingly trying to advise me against pulling off such hair stunts and wearing such shoes because patients and their relatives might question my credibility as a doctor! This statement came from a person who has pungent body odor during post-call moments...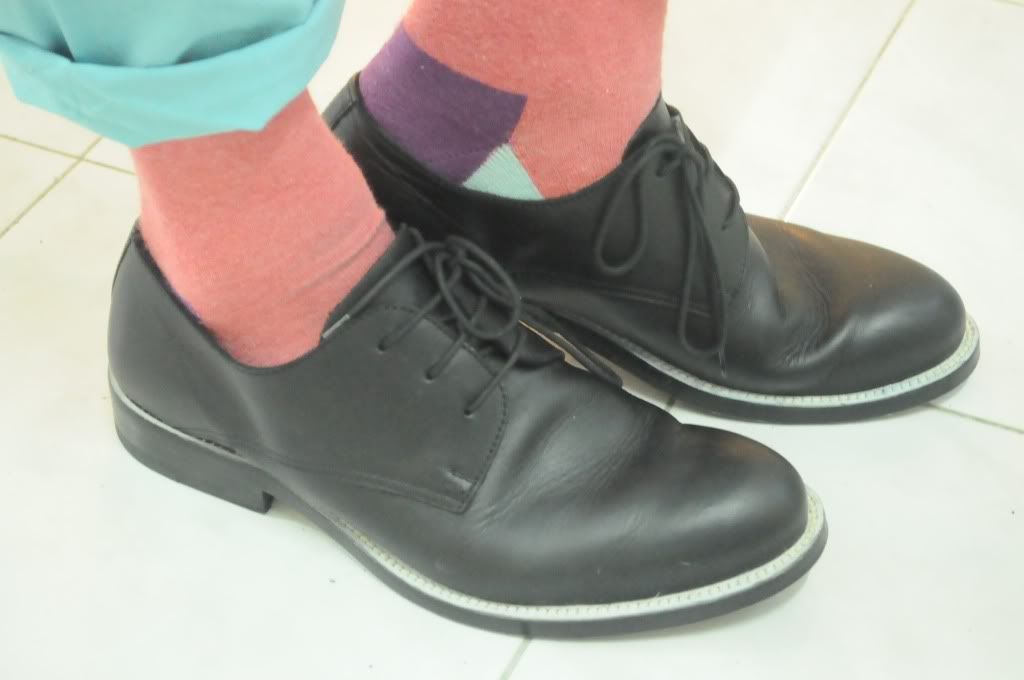 The shoes in point -
Jil Sander
of past season glory. To my defense I think there is not even one element that is outlandish or would cross the conservative civil servant image and personality code of ethics.
On a brighter note (and not to blow my own horn) most of my colleague house officers think it's really cool to have such hairstyle in the hospital environment - they thought it was a breath of fresh air amongst the sea of conservative people in the institution. Well, maybe if I became a hospital director someday I'd change the dressing codes once and for all....
Luckily I savored the moments of my 'unconventional' hairstyle in these few photos snapped by my sister at my brother's home in Seremban. I am wearing Zara blazer, Comme des Garcons tee, Sisley pants Jil Sander lace-ups and Happy Socks.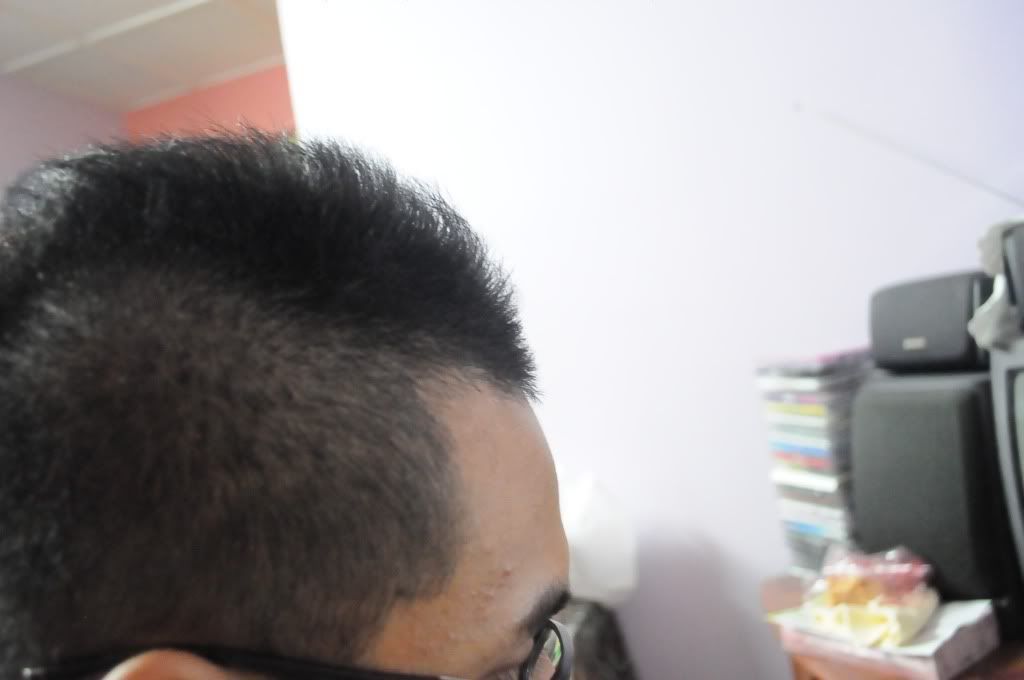 The aftermath - now I'm just waiting for my hair to grow back in a speedier manner...