It's that time of the year again where shops - luxury, high street and even e-retailers worldwide are having big slashes on their price tags. This is not the usual case in Malaysia, where generally most stores have a measly 30% to 40% discount on their goods. If you're looking for more than half price you must be considered a lunatic, or worse, poor. Thank goodness my favorite multi-label boutique Musa is taking a more daring step by bravely putting a 90% sign on some of their past season apparel - a good strategy to lure more customers in and a ballsy attempt either (think about unbalanced credit statement)...
You must be thinking that I am paid to blog about Musa and all but the truth is, like every one else, I'm paying with my own moolah to acquire their highly sought after pieces (okay may be I get a wee bit more discount but that's just it). Being really comfortable with the store and its staff I don't really mind visiting the outlet every other week to see what's new in-store.
Today was a really fun day of shopping not just for me, but for the other customers as well. I saw a few familiar faces who have returned here bringing husbands and friends just to grab a good deal before everything is sold out...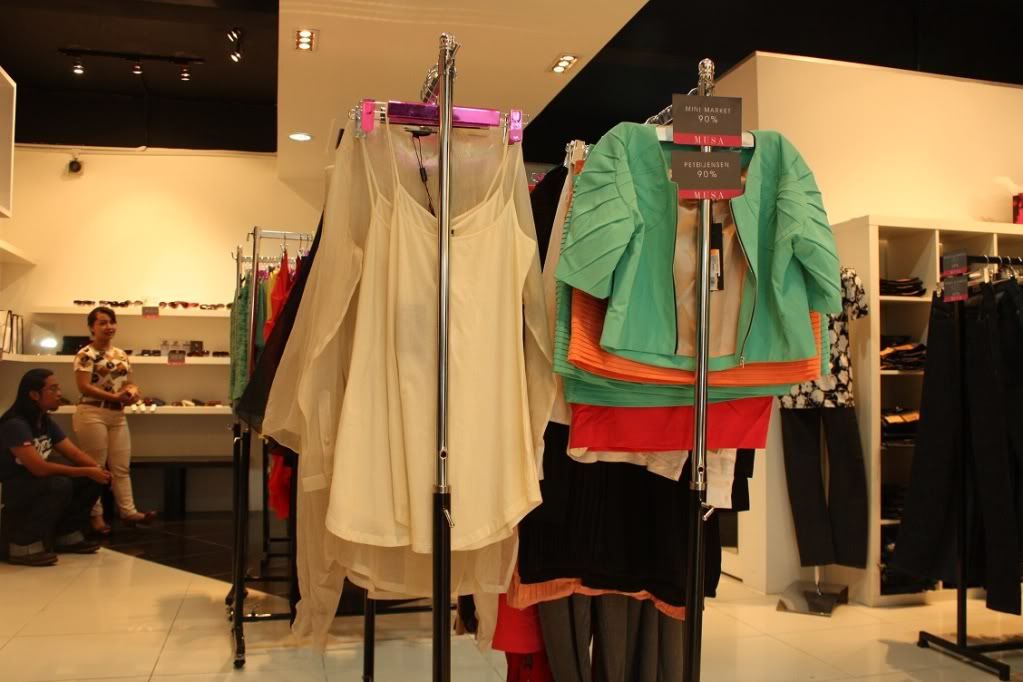 I'm not joking when I said 90% off. Rails of rails of clothes await both new and loyal customers.
Nazreem, Musa's director entertaining a customer and a friend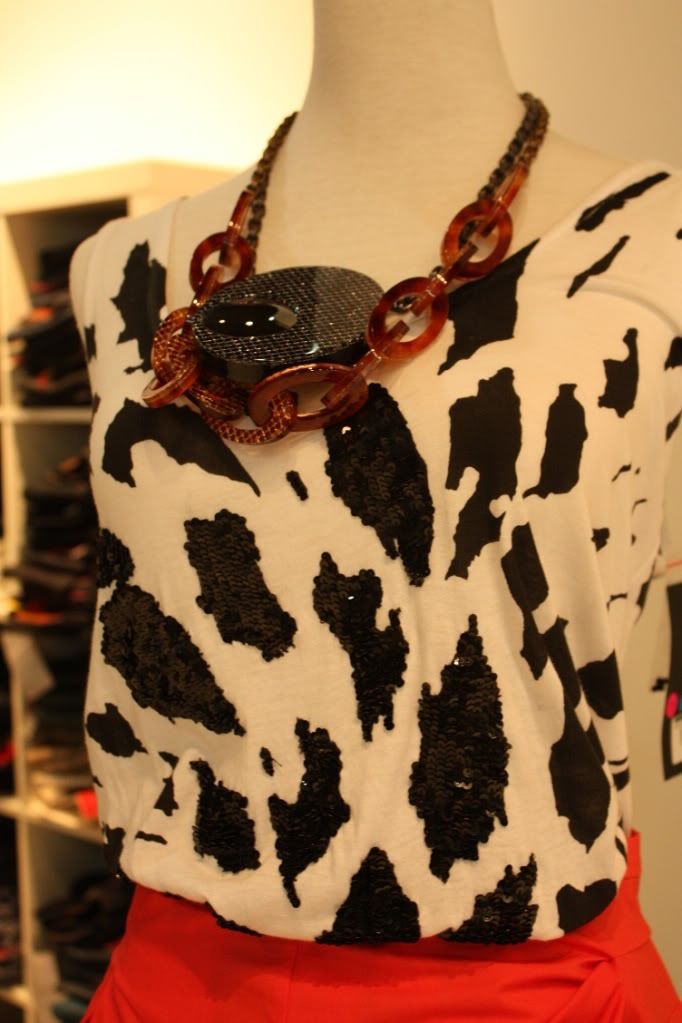 A sequined top from I Love My T's
These Jean Baptiste Rautureau shoes are so beautiful but my credit card will bleed if I bought them!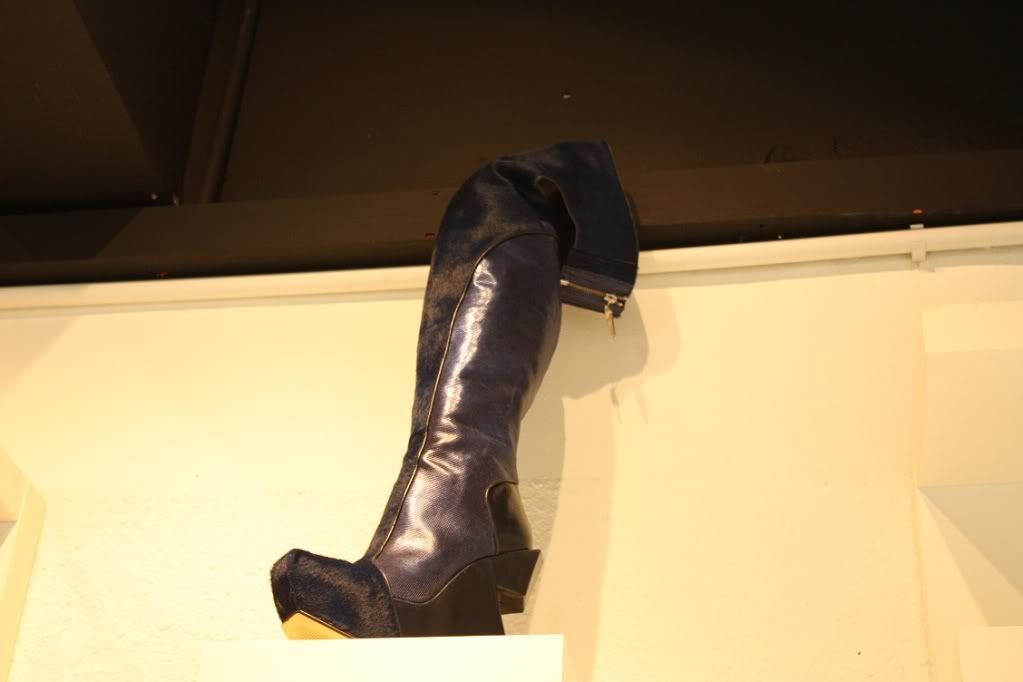 A highly crafted Atalanta Weiller knee-high boot which perfectly suits Lady Gaga, Rihanna and the likes.