This has a high potential to be my next blog header image!
You might notice cosmic/galactic/universal prints have seen a great surge these past two seasons, all thanks to designers like Christopher Kane who pretty much takes the responsibility in propelling beautiful
galactic prints
on the runway. I honestly do not know if he stole those gorgeous universe prints from
NASA's archive of space images.
Ha!
I for one am a big fan of prints, especially the (vaguely) painterly ones. When I saw Mr Kane's famed cosmic collection both for men and women some time last season, my childhood ambition to be an astronomer was suddenly re-triggered and was very tempted to grab a hold of one of the pieces. Oki-ni had a great selection of men's t-shirts, however the exorbitant (pun intended) price was a HUGE let down.


This is a unisex resort 2011 collection from Christopher Kane (kidding haha)
Come spring summer sales I happily noted that the t-shirts are sold half price at SSense.com, a Canadian-based e-boutique. Never mind that it's a women's t-shirt (isn't that old news?), the thought of the lower cost compared to Oki-ni made me joyous already.
Staring all day long at the mesmerizing vivid print...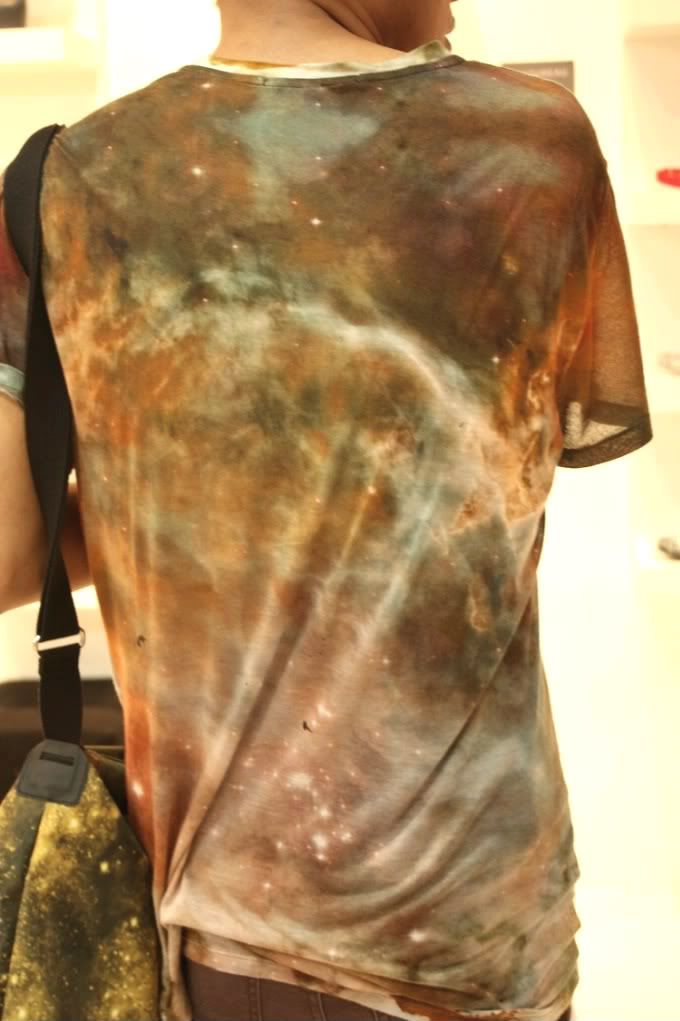 The fabric is breezy, semi-sheer modal. The tag says 'dry cleaning only'. This shirt better be worth the dry cleaning fees which I only allocate to garments that I love. This is garment number thirty four.
No wonder people say e-window shopping is addictive. For those who have a weak will power like me can easily succumb to the temptations of sales. Who's to be blamed? (okay stop it I know I can see fingers pointing at me now). But the journey to the galaxy did not end here. I figured the more cosmic themes in an outfit the better...
The cosmic theme resonates perfectly in the
Kipling x Peter Pilotto
SS2011 collaboration. This Milky Way bag boasts a roomy space where I can stuff all my garbage when I'm in a hurry. The bag is also on a heavy discount at Kiplings outlet in One Utama.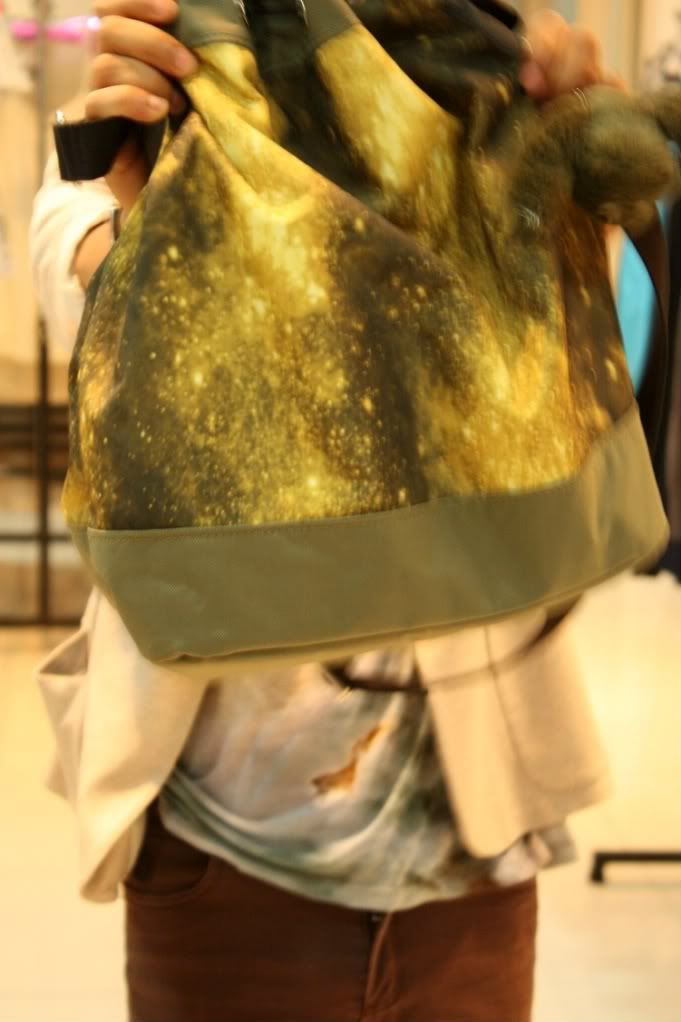 We love matchy matchy hues...
Aren't you amazed by Lady Gaga's equally famous galactic-inspired Born This Way video?
Or Katy Perry's alleged copycat E.T video...
Well, thumbs up for Ssense for having a fairly good range of sizes. The negative part was the extortionate fixed postage fee! Imagine paying 50USD for such a light item. It was a rather foolish/wise decision to purchase it anyway, as the cost that I saved post discount is more beneficial than the shipping fee. (yes I hired an accountant to calculate that 'value-for-money shopping' for me).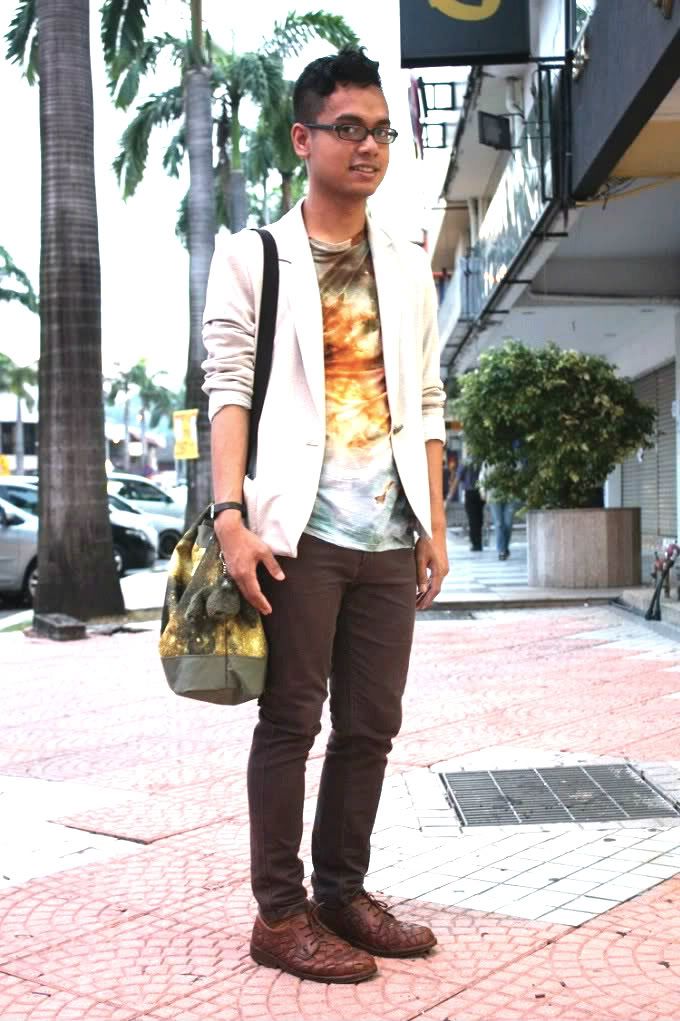 Worn with Zara blazer, Cheap Monday jeans, vintage woven leather shoes
A 90's song that would be apt for all things cosmic is of course 'Intergalactic' by Beastie Boys...
Hopefully it's not too late to wish Happy Ramadan al-Mubarak for Muslims out there!