My final day at Avilion was concluded with this sailor stripes on the cardigan and some blue/grey/ white combo (works all the time for my random outfit woe, methinks). I also had a whimsical trend moment with the pants-underneath-shorts action going on - a trend that I'd like to see more in reality instead of in lookbooks/ runways, although sadly the thought of layering TWO bottoms makes me think sweat and uncomfortable crotch....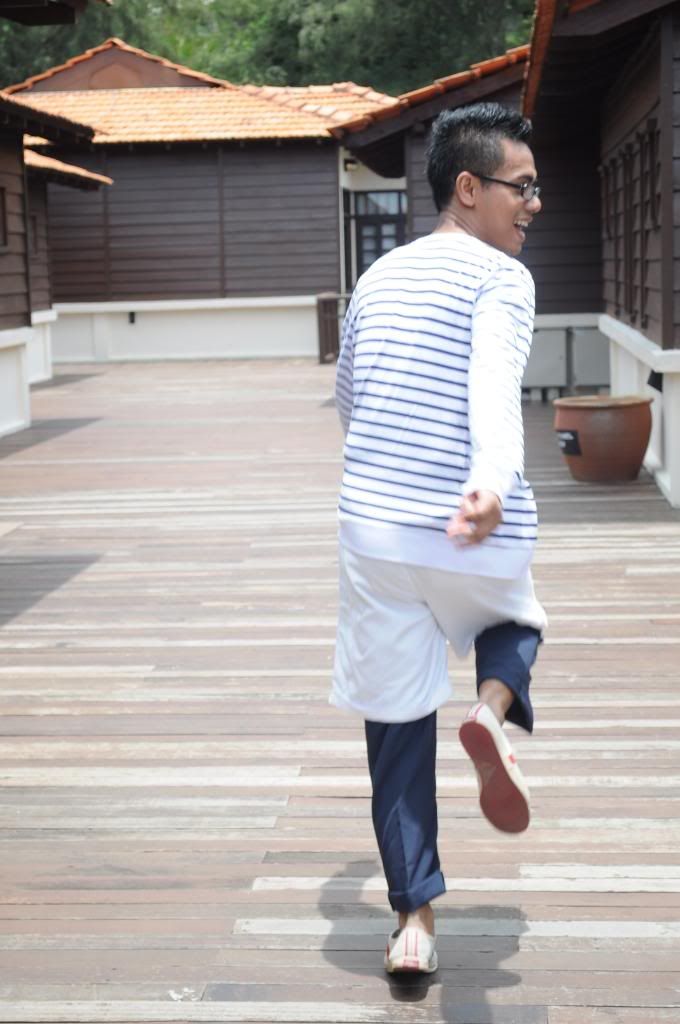 Another random 'old-clothing' fact is the shorts are my dad's (I'm pretty sure they're more than 10 years old). Albeit the looseness of the waist I still like to wear them, although I think it's time to take some of the excess fabric in...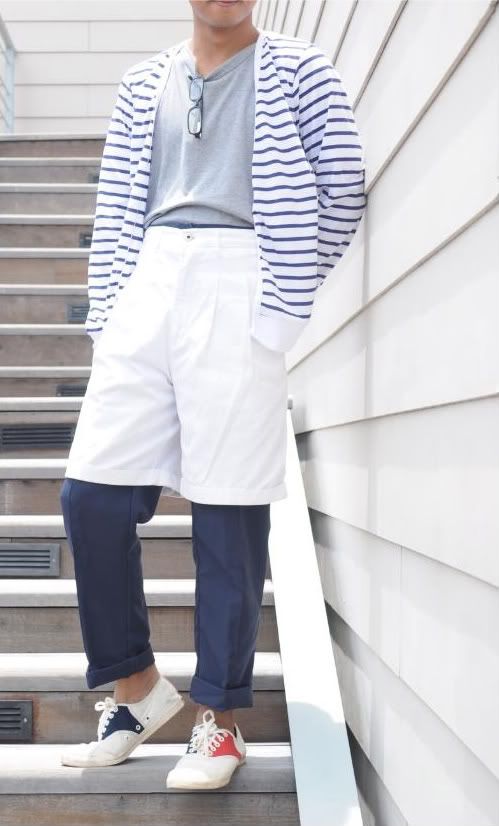 Peoples... cardigan, B.U.M grey tee, dad's shorts, customised lady's pants, Lacoste plimsolls

And the architecturally interesting spa building near our chalet....