So I realised my blog has turned ONE YEAR OLD last October and yet did not conjure something special for your reading pleasure (my brain is really lacking substantial amount of neurons these days I can't even remember this important event). And another thing that I just noticed upon posting this new entry is it's my 100th entry since I started DUNIA FASHYON!!!

Guess I have to make up for the lack of festive mood that's been going in Dunia Fasyhon... well, at least what I have in mind is to present something visual, even if it's remotely interesting or captivating unlike other what bloggers feature. Well here it goes!

**I wanted to show you guys a short clip but either Youtube or my internet connection is wobbly... either way it halts my intention to upload the vid... :(

So what I have left is few images of this really unique tee that I bought in MUJI Singapore. The simplicity of the idea yet the interesting and effective result (textural effect on cotton fabric) is very Japonais, true? Kind of reminds me of Issey Miyake's Pleat's Please line (except this 'pleats' in my case is an abstract one, and it won't remain the same after the first wash I'm afraid...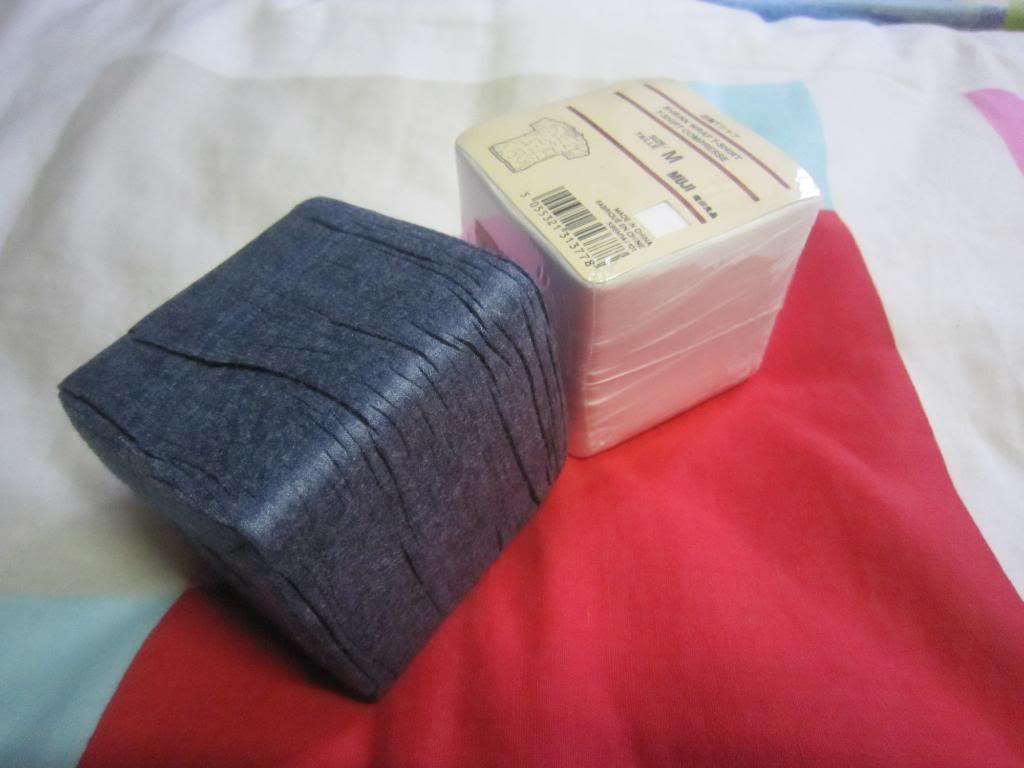 The tee comes compactly wrapped like a cube. As a consequence is the process results in a wavy-like texture which is quite genius honestly. Alas the effect is quite temporary as I've been wearing the chambray -coloured tee for a few days and the rippling effect is disappearing day by day.. Can't complain really much as that's what I get for 19 Singapore dollars....