My blog is turning into one of those half-assed blogs which only post entries in average of ONCE a month. Am truly sorry for that. It's that same old excuse (work work work) which hinders me from mustering the spirit of a true blogger and providing at least some credible info for you guys. I'm putting the blame on this Obstetrics and Gynecology rotation which forces me to do every-other-day calls draining my much needed energy and enthusiasm, thank you very much.
Anyways, let me make it up for ya with pics from my not-so-recent vacation to Singapore. The purpose of the trip was an all-rounded one consisting of giving moral support to our high school orchestra team which took part for the wind orchestra competition at Singapore's Republic Polytechnic, shopping and lots of shopping. (well i wouldn't say shopping and seeing your school band perform is exactly an all-rounded trip but at times where life is not as carefree as it used to be all little things would matter). It was also a shame that I couldn't get the opportunity to re-unite with fellow blogger
Dinie Rahman
, which was part of the agenda, due to a very inconvenient date that I chose for this trip which did not really match his itinerary...
On a brighter note the trip was also the perfect platform for a bit of out-of-the-hospital dress up and style experimenting which I rarely get nowadays. All in all it was a helluva experience (which includes a fair amount of sight-seeing, being a bit touristy and driving straight from Johor Bahru and getting back straight to work for on call that morning itself!)
I especially love the
Raffles Hotel
which exudes the elegance of colonial architecture - looks like our neighbor did a pretty darn good job in preserving historical sites. This is the place where the multi-label store Front Row is. I did not buy anything from there even though I contemplated hard about purchasing the Doc Martens x Raf Simons collaboration gold and bronze patented shoes which were on sale.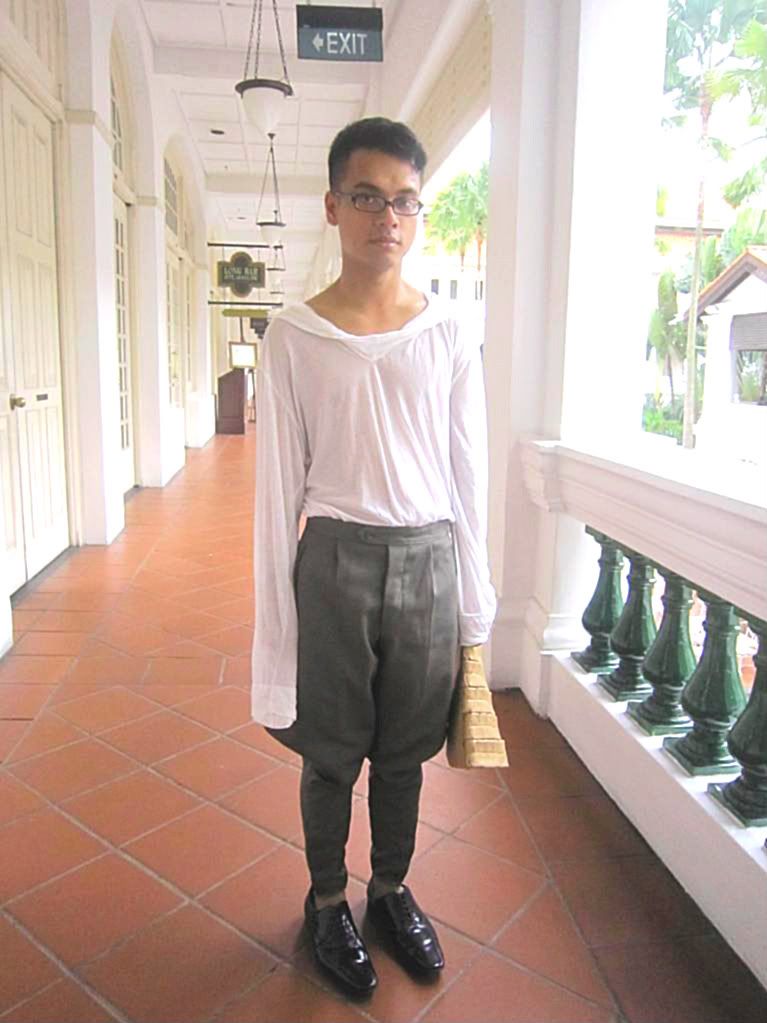 I was wearing Ann Demeulemeester soft cotton tunic, German army pants from Amsterdam, Topshop pleated clutch, Zara patent lace-ups
This trip also revolved around Johor Bahru as well, as we stayed at Selesa hotel in JB (gone were the days of overspending for accommodation). A night out eating steamboat at this place the name of which I can't recall (the forgetful me needs a reminder from you) near the clock tower. JB at night was a dead town but there was a little spark of fun near the Malay quarter, especially at 'Pasar Karat' where old music from the P. Ramlee era was playing loud on the streets...
As usual the mindset is to trawl through Orchard Road at night, and the next day for last minute shopping as well. Lucky us Singapore was in the midst of having their Mega Sale. This was the perfect opportunity to grab some real bargains (50% off Lanvin clog shoes, 70% off Yohji Yamamoto print t-shirt) at
Club 21
stores which is basically non-existent at the Malaysian branches.
I was wearing a thrifted jumper, Topshop print trousers, CK Calvin Klein perforated booties
We spent the last night at Orchard Road luxury shop window-gazing. It was VERY late at night and were the only ones practically there (besides a couple of drunkards). This Hermes scarf is literally an art. I looove the intricacy of details on scarves like this.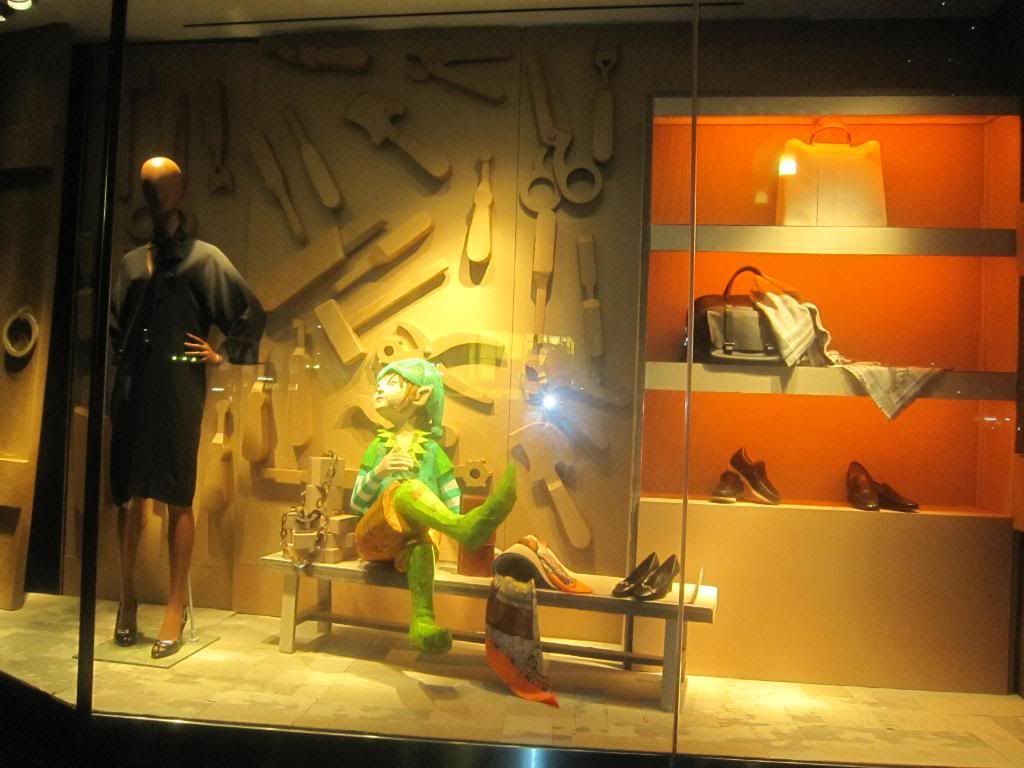 I was particularly amazed at this 'Kelly En Perles' scarf with it almost 3D-like quality of beads / pearls print. I almost wanted to get my grubby mitts on it (unfortunately there was a glass in between us obviously)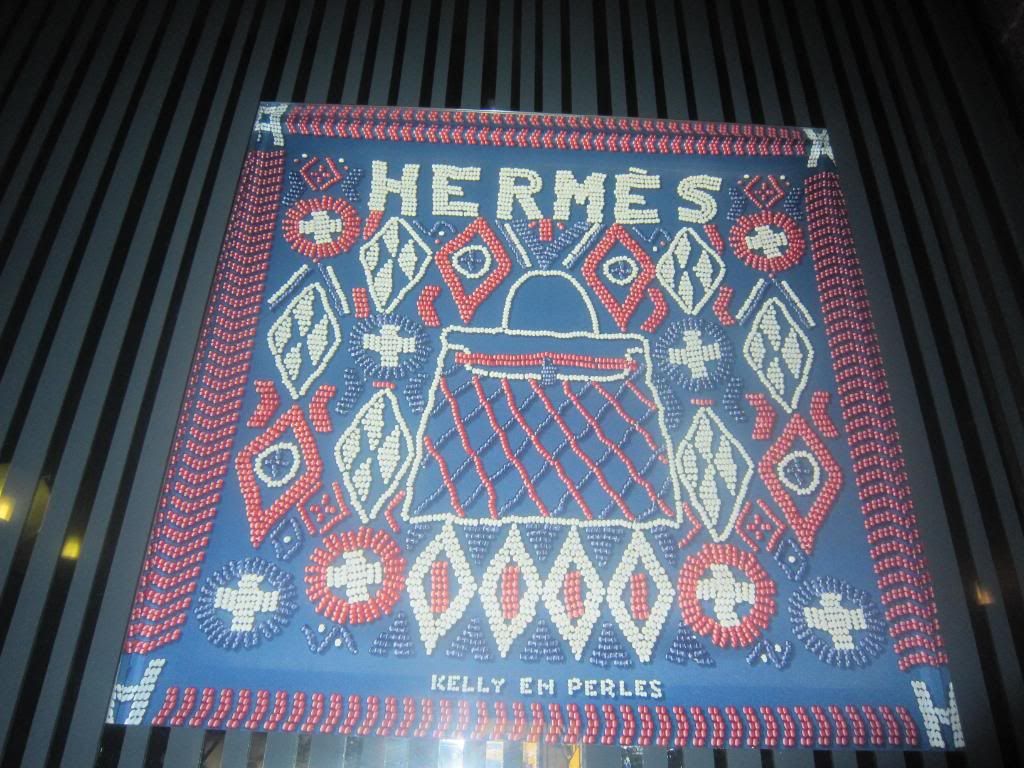 TOD's new branch open at Paragorn (another gigantic mall with gigantic luxury labels - Gucci alone is THREE storeys high!)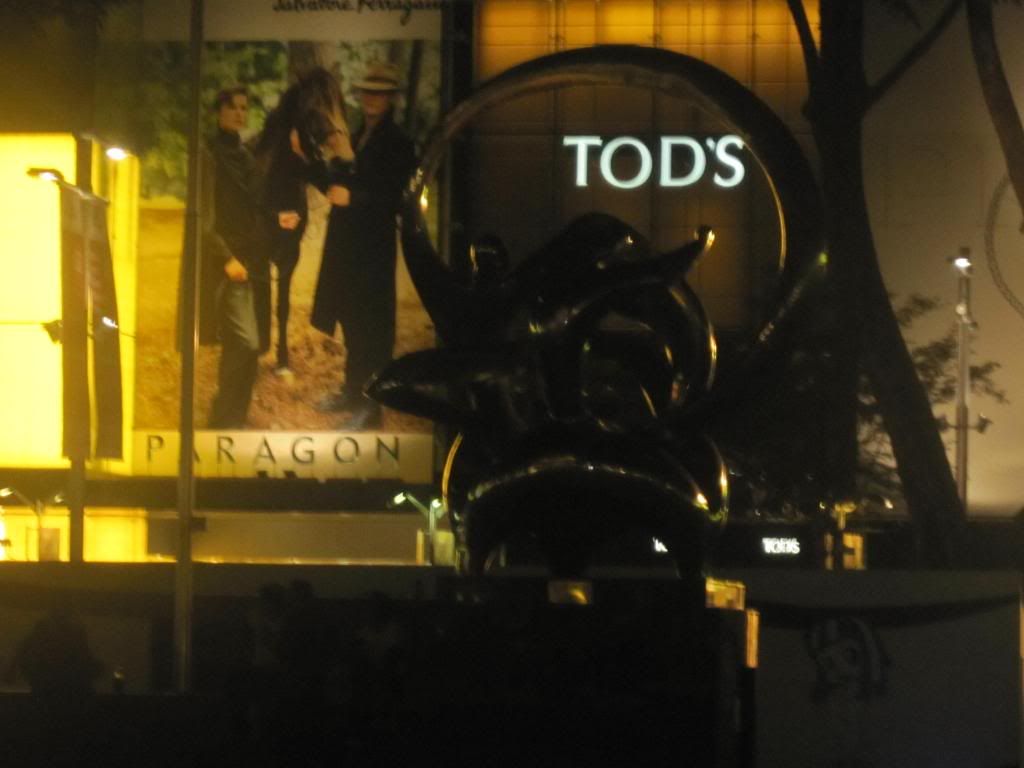 And last but not least my outfit when we saw our school perform at Republic Polytechnic. It was a great day filled with music, fun and good friends...
I was wearing Zara blazer, Dries Van Noten soft cotton shirt, thrifted belt worn as necklace, U2 trousers, Adidas Originals boat shoes.














Oh yes, and a very Happy Merdeka Day!