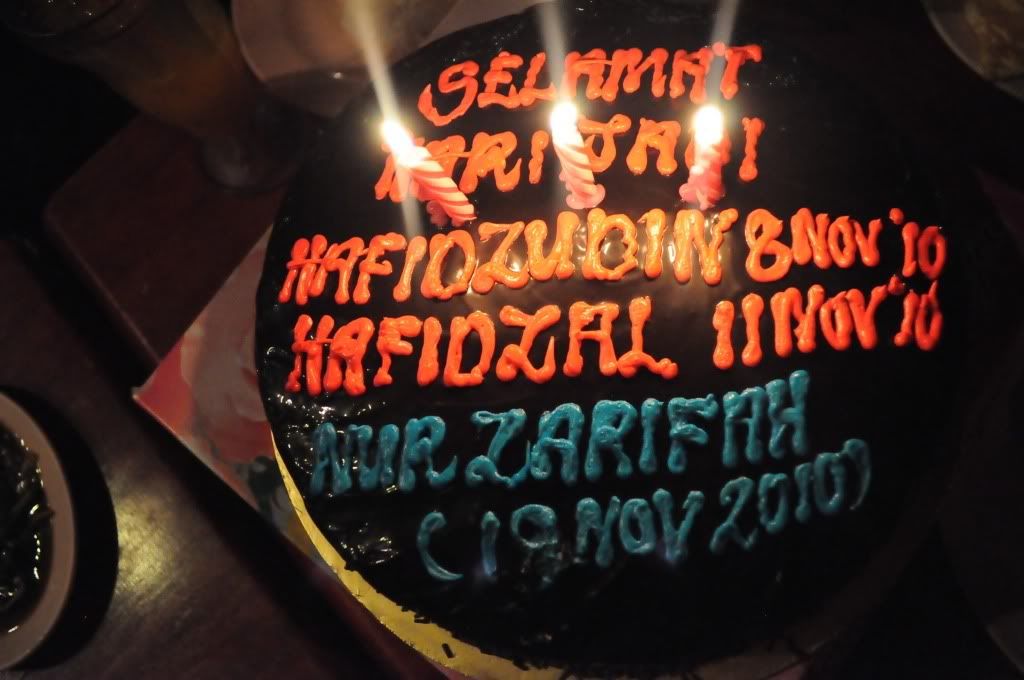 The celebration of turning a quarter century last week was filled with after-hour dinners with friends and families (yes I had to go out to dinner on multiple separate occasions with different sets of social groups divided into BFFs / colleagues from the hospital / family to celebrate my birthday). It was multiple nights of fun filled chit chat and eating until my stomach became so bloated!
I'm so pleased to take the time to dress-up (in a rather casual way) during one of the night-outs. Did I tell you that my brother and little sister are November babies as well? So that night was basically an occasion for family members only. But my family did not tell me we were going to a humble traditional Malay cuisine restaurant in Bangi. I felt so overdressed among the sea of t-shirts and track bottoms and rubber slippers!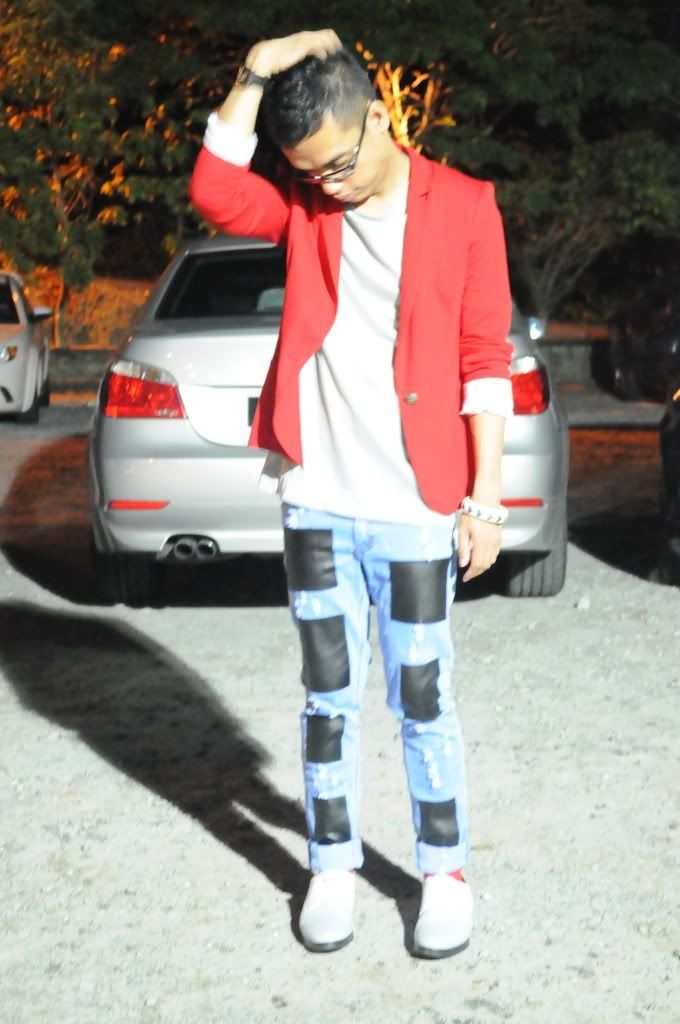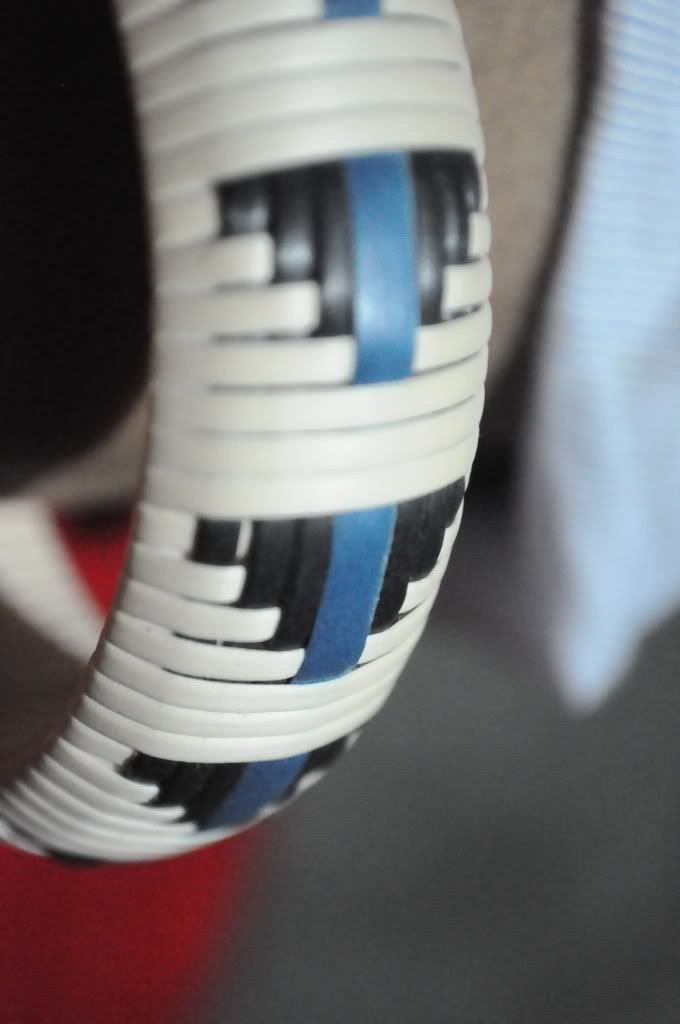 I was wearing one of my most treasured ZARA lady's blazer which is super snug on the armhole (well should I blame my almost non-existent biceps or is it just because all ladies have tiny arms?), luckily the humidity that night was not that severe otherwise my armpit would have just have waterfalls of sweat already! The blazer was teamed up with the bad ass
Cheap Monday SS2010
leather patch skinny jean - the only place in Kuala Lumpur that I know which sells current CM collections is
MUSA
(any other places that you might suggest having current season's CM?) At a glance it reminded me of past season's
Balmain
which is known of its punk aesthetics (and truth be told it's a let down that Balmain still recycles the stale idea this season). Oh and the weaved bracelet I actually got the day before at a small section at
Parkson
in
Sunway Pyramid
from a label called Park Avenue- it was like finding a needle in a haystack as I discovered that interestingly -designed jewellery among mundane accessories on display...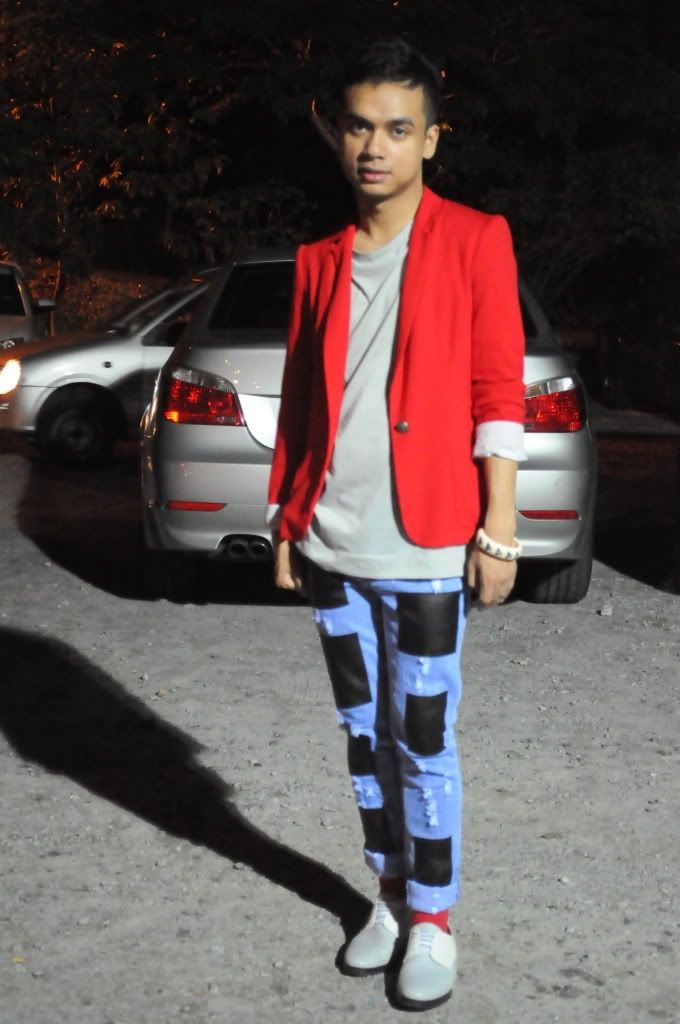 I'm wearing ZARA blazer, ZARA basic t-shirt, Cheap Monday SS10 leather patch jean, socks from Happy Socks, Jil Sander lace-ups
*** surprisingly the jeans that I'm wearing in the pics are not included in the runway looks.. but I'm 99.9% sure that it was there in the catalogue... Must I hire a fashion P.I to investigate this matter?

Reaching the big TWENTY FIVE this year did not actually give me the feeling of being 'older yet wiser'. Instead I still feel like I'm fresh out of high-school - wanting to explore everything yet not ready to uphold responsibilities, even though it's basically compulsory at this time of my age. It's already one year since I started working and it is full of fond and not so fond memories (I swear the latter comprises the majority of all the shitty experiences I had had in my ENTIRE life).
And I always thought working world will teach me how to be an adult and thus will make me intellectually / mentally befitting according to my current age. But I am utterly wrong! Many a time I saw people who actually behave like a 5th grader ( well, a little worse than a 5th grader at times). The easiest encounter I can recall is when one of the superiors who actually uttered the 'F' word just because he has some anger management issue and could not tolerate the so-called incompetency of one of the interns. That's a lame excuse to curse and act so unprofessional in front of staffs and colleagues who are actually adults. You can be smart / brilliant / talented or whatever in what you're doing but you will never earn my respect!
Please forgive me as I never wanted to turn this blog into a personal one but to me Dunia Fashyon is one of the medium through which I can emotionally express myself and I am never verbally eloquent at all...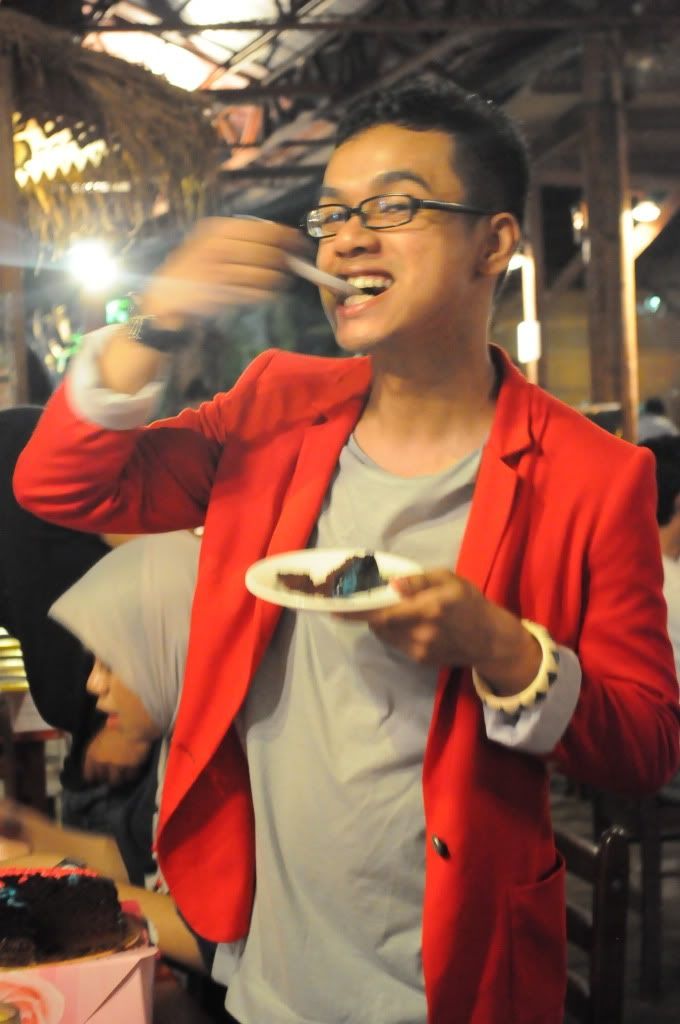 P/s: And not to forget thank you so much to all who wished me on Facebook and Twitter!