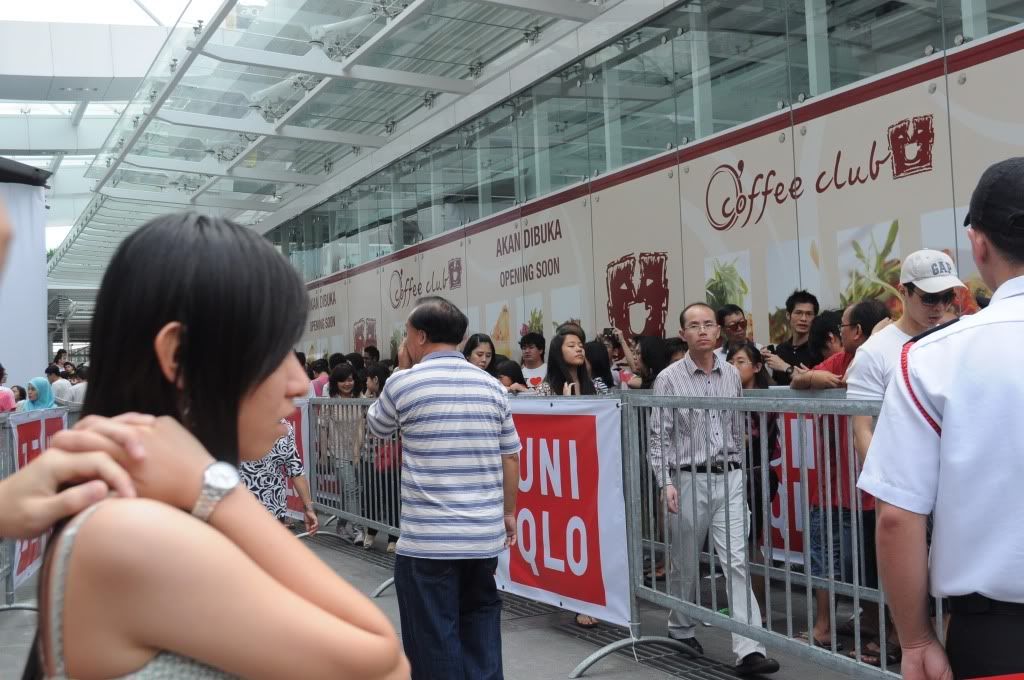 It's no surprise how powerful Twitter can be as a news-spreading tool, because
Uniqlo
Kuala Lumpur was surprisingly packed up to the brim during their flagship store opening last 4th of November. Due to overwhelming response from the public the management actually had to impose the queuing line just to get people to be in order!
Even though it was the second day of launching people still had to line up for the goods (including yours truly) and the line was still as long as the centipede's legs I tells ya!
But the wait was worthwhile when me and my sister (who is quite an ardent fan of all things Japanese/ Korean) finally had the chance to enter the three-floor flagship store. Honestly ever since the news of Uniqlo reaching to our shores I was more tempted to look at the Fall 2010
+ J line
(a
Jil Sander
collaboration with Uniqlo) after my first taste of their relatively well-tailored crisp white shirt that I acquired through eBay.
I was actually excited to get my hands on the men's shirts on offer, but just like my any other experience with 'conventional' menswear sizing I found myself rather disappointed to learn that the smallest size they had to offer was 'S' (because we all know the smaller sizes must have been snagged away by the small-framed early birds)
Anyway I managed to grab my mitts on this adorable lady's white shirt which had a detachable bib detail... and I'm abit of a loser as I'm having trouble to load the shirt pic from my BlackBerry (but Google images again came to the rescue and saves the day)