I am definitely stating the obvious over the fact that everybody in the blogosphere is talking about how Prada Spring/Summer 2011 is the most memorable collection for both
menswear
and
womenswear
this season - let it be the bold kaleidoscopic colours e.g. in the dresses, knitwear, the bright blue and pink fur stoles, psychedelic patterns (gliding monkeys and bananas - how kookier can Miuccia Prada be?), and most important of all, the footwear, which was among the other factors that stole every one's attention...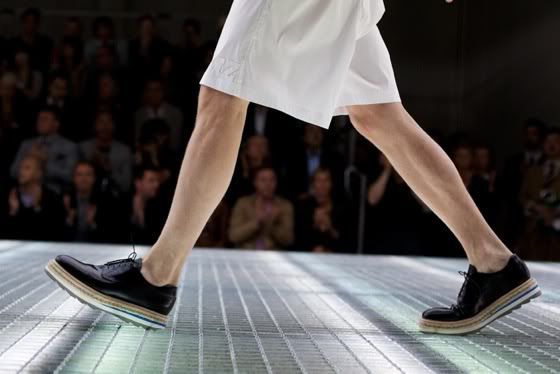 So much so that even the powerhouses of street style photography (none other than Scott Schuman of the Sartorialist and Tommy Ton of the famed Jak and Jil blogs) have been capturing real people wearing these shoes on the street...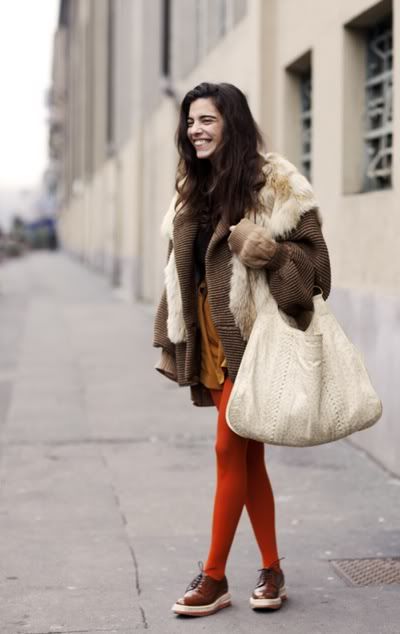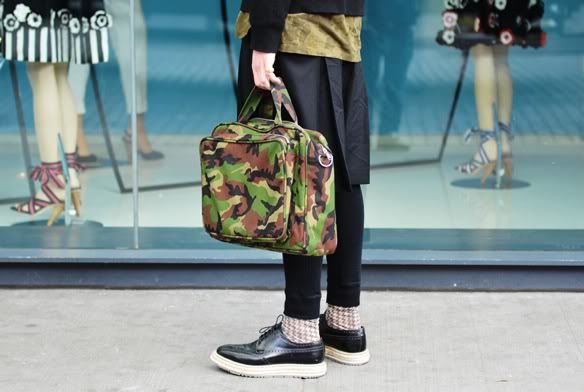 Probably I'm lying if I said that I did not give a hoot about the layered foam / espadrille soles delish that crept up both in the men's and ladies' departments. Personally these shoes ticked every criteria of the ideal footwear of mine:
a) The half formal / half playful overall look of the shoes is perfect for work and play (well, in my own non-civil working fantasy at least)
b) And of course, the extra bulk and height that the layers of striped foam and espadrille provide is much needed for my midget figure, thank very much...
Thus the recent trip to Paris provided the golden opportunity for me the grab this chance of a lifetime to actually own a pair of the much-coveted shoes!!! You'd probably stone me to death if I said this, but I'll be flashing a smirk when I add the cheesy tag line of 'as seen on the runway' to these shoes...
In view of the shoes' combinational nature in terms of style I've whipped up a couple of names for these babies (other people have real babies and even cats or puppies as babies, but yes, for the time being let these shoes be my precious little'uns...)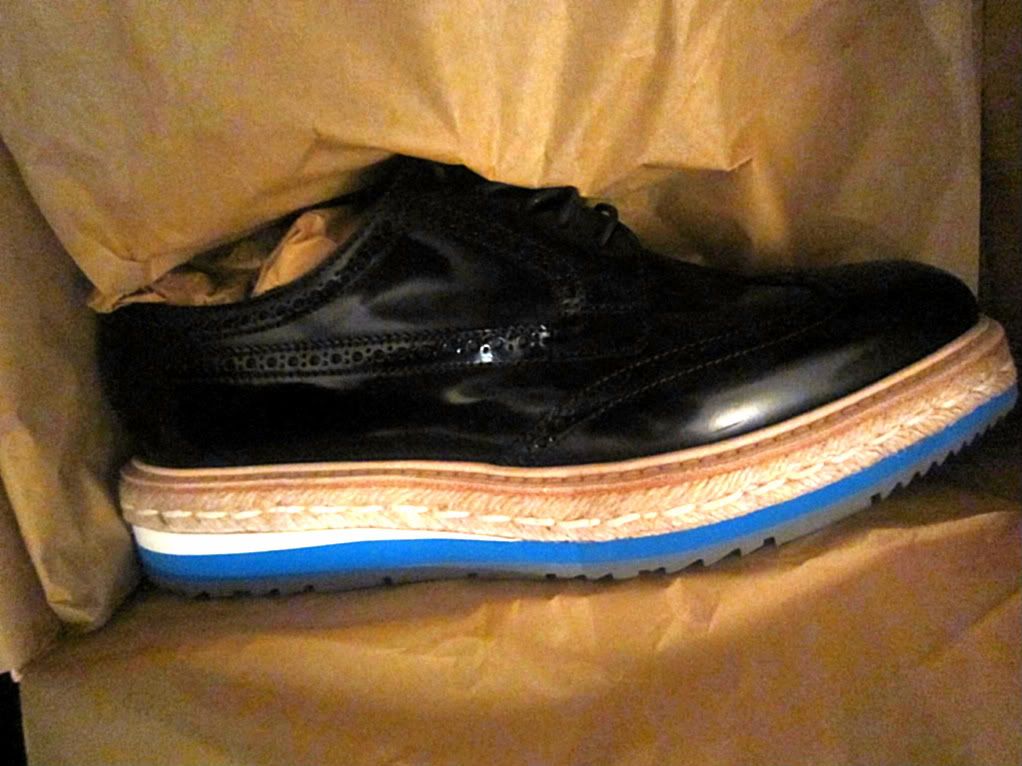 My baby nestling in the softest tissue paper...

First, we can call them BROGADRILLES. Or ESPADROGUES. It's quite easy to see why (brogues + espadrilles, duh.)
Or, perhaps FRANKENSHOES would be more appropriate? (the bulky size really makes the wearer a bit brutish / this is the type of footwear that Frankenstein would love to don).
Here I tried to demonstrate how versatile they can be, seamlessly matching the current items in my wardrobe, methinks:
LOOK ONE
librarian geek
I was wearing vintage shirt (my dad's), Benetton argyle sweater, Uniqlo pants and socks, Ermenegildo Zegna reversible belt, Marc Jacobs glasses.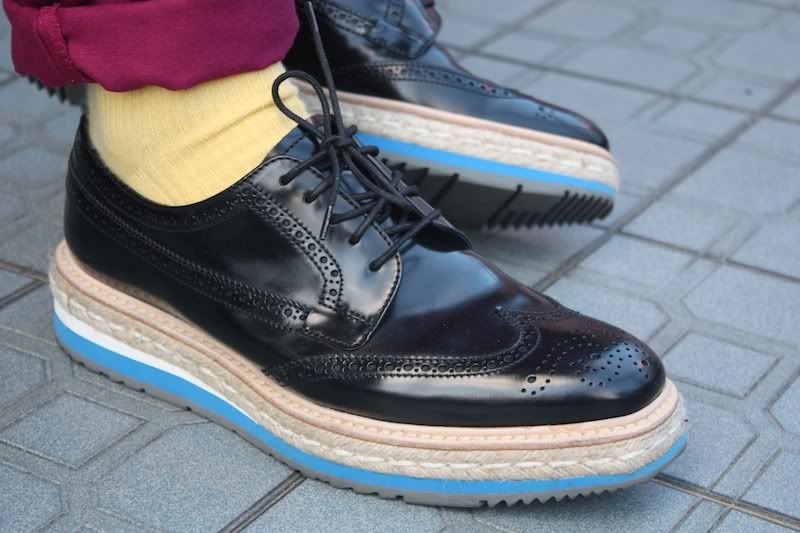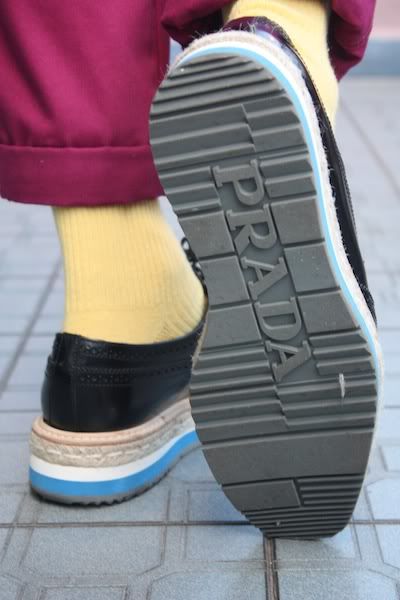 LOOK TWO
Safari/ clashing prints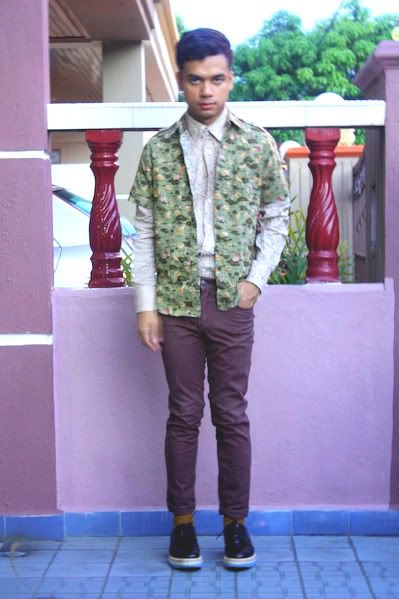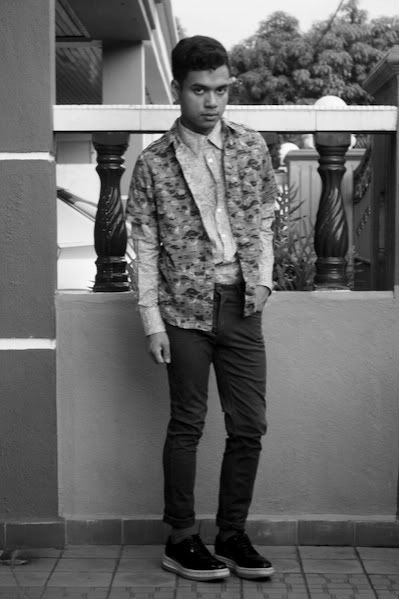 I was wearing floral shirt by Seed, thrifted Safari-printed shirt, Cheap Monday jeans, Uniqlo socks.
LOOK THREE
proportions versus silhouette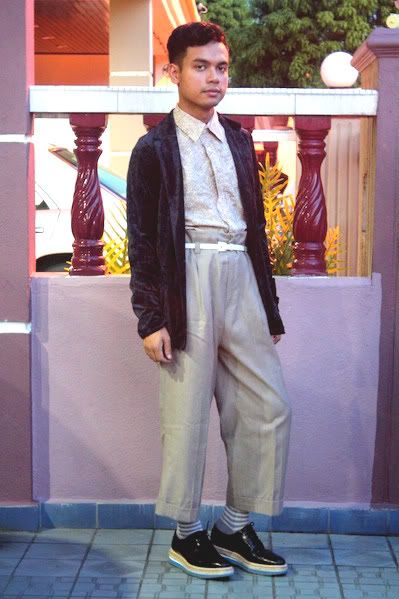 I was wearing Seed floral shirt, Uniqlo velour blazer, thrifted capri pants, H&M belt, Muji socks.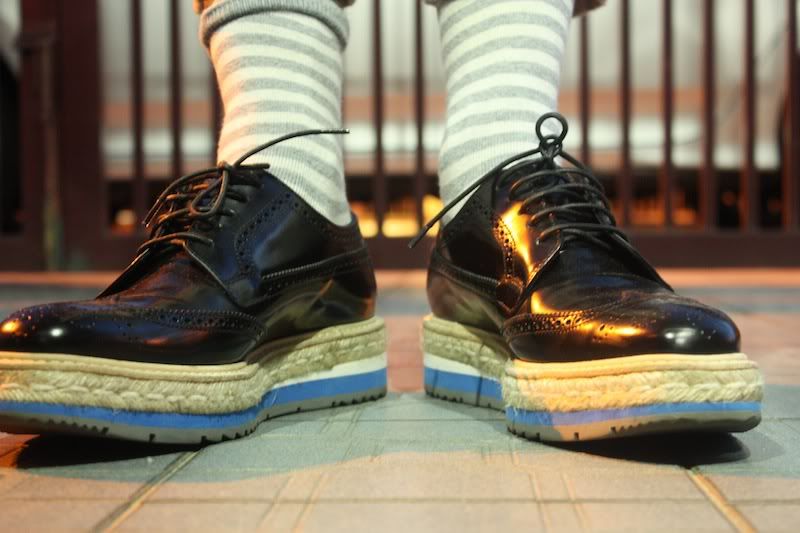 LOOK FOUR
kitschy / eccentric / back to five year old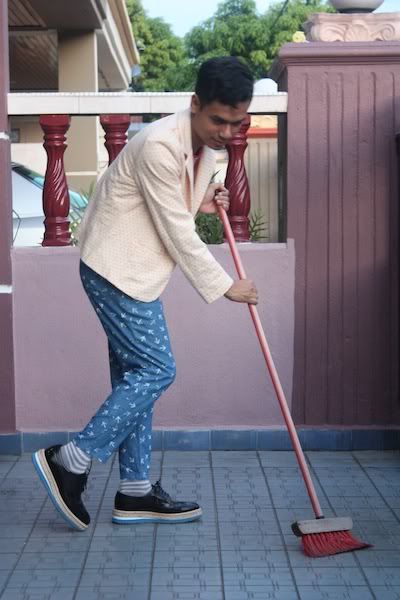 I was wearing Giordano striped tee, Topshop polka dot blazer, thrifted jean, Muji socks, random broom.
Now that I have spent a substantial amount of my income splurging on these precious ones, please excuse me while I find a way to pay back my exceeding credit card limit...