I've been involving myself with an experimentation on various kinds of prints lately,
thanks to the Ben Thanh market fabric haul
a couple of months ago.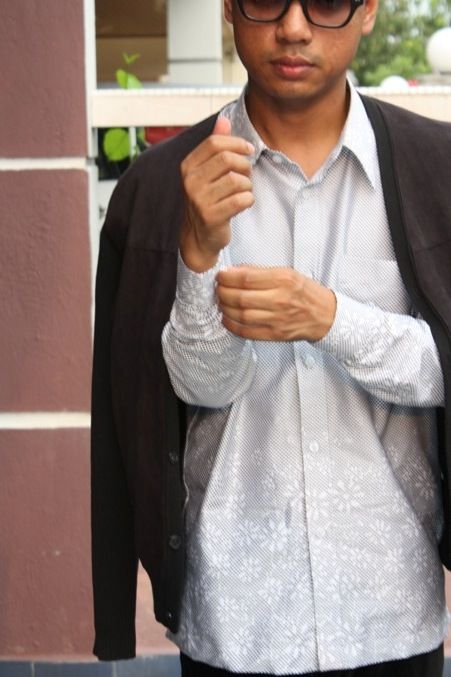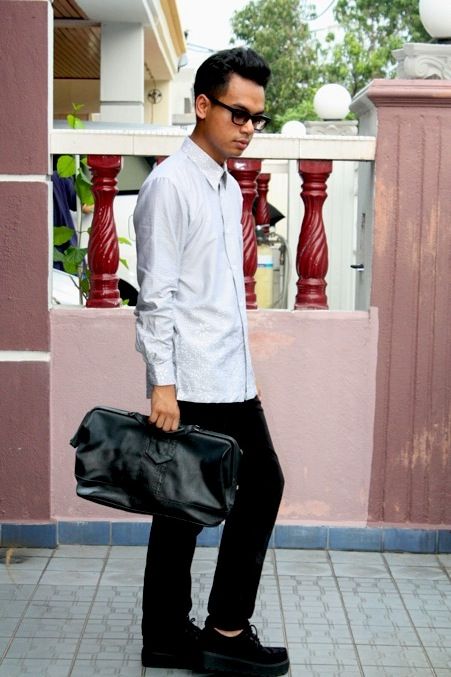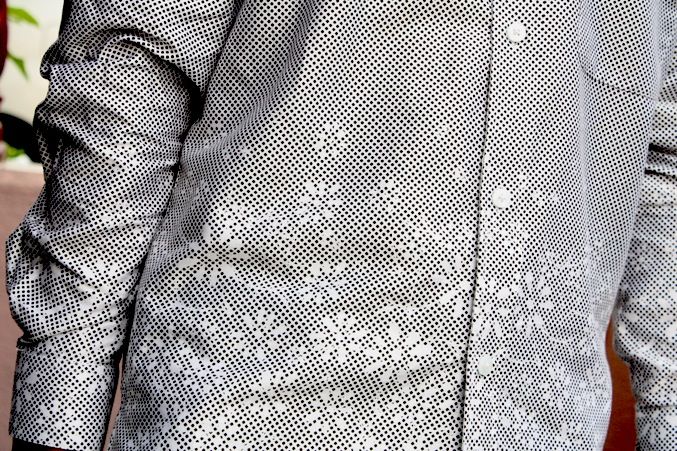 Soft cotton black-and-white pattern shirt worn with Mexx cardigan, Zara velvet pants, H&M faux suede creepers, eBay sunglasses, Mom's doctor bag
help of the Pamili tailors
my vision is realized - despite it being quite dissimilar to what I had in mind - there are a few technical glitches that I simply had to pick out: the too-stiff collars and cuffs, the almost-impossible button holes that nearly made me take a plier to button the shirts, and the overtly pointy collars.
But I'm just paying them a meagre fee so I shouldn't have complained much, should I?
Anyhow, I have turned these fabrics into shirts and pants. They involved two Liberty-esque paisley fabrics and a soft cotton with black-and-white prints which has a quirky flower print at the edge: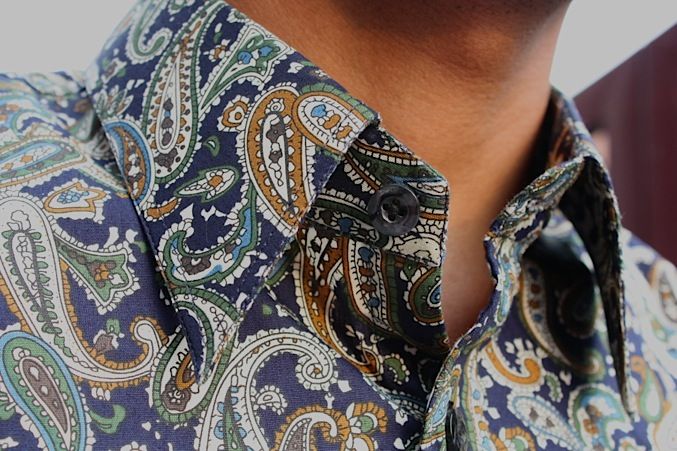 Paisley-print fabric worn with Uniqlo pants, Prada shoes, Marius Morel glasses
Initially I thought my taste in fabric and prints are too gaudy and perhaps overly flamboyant; but the fact that there is someone other than me who is interested with the fabric makes me somehow satisfied with my option. (Not that I need approval from the public in general
when it comes to outfits
).
Case in point: the paisley print with dark blue background that looks almost batik-like, and the simplicity of the tiny black dots on the other cotton fabric were perhaps the points that seduced the Indonesian tailor into buying the surplus of fabrics all to himself…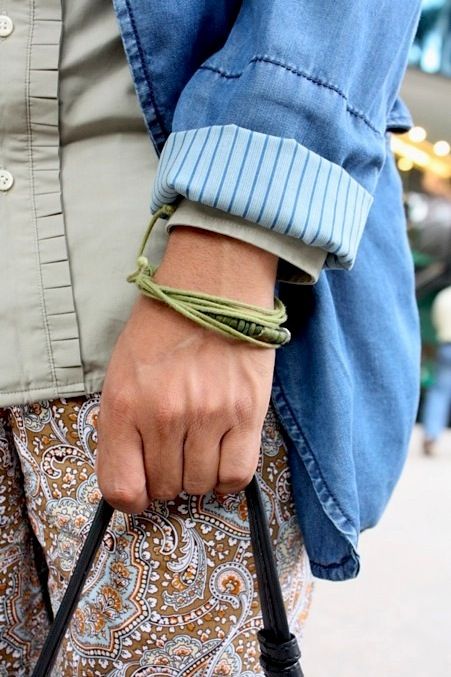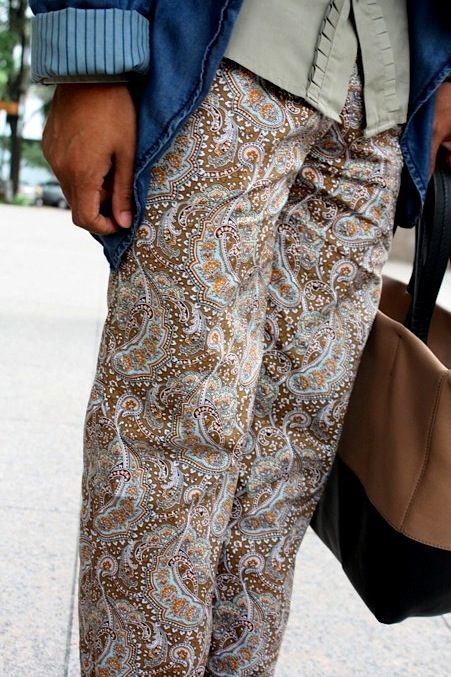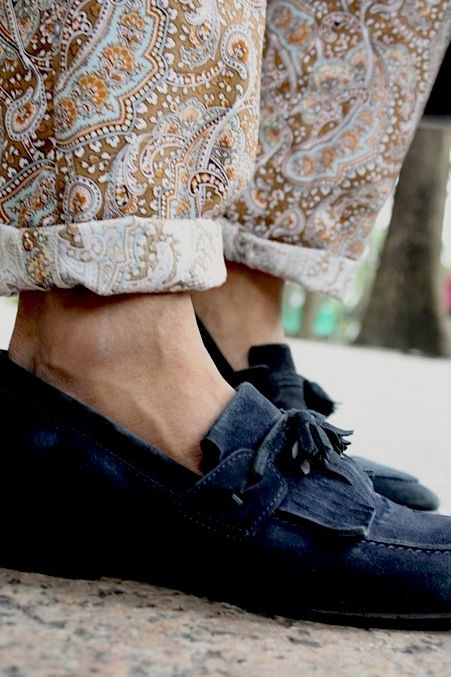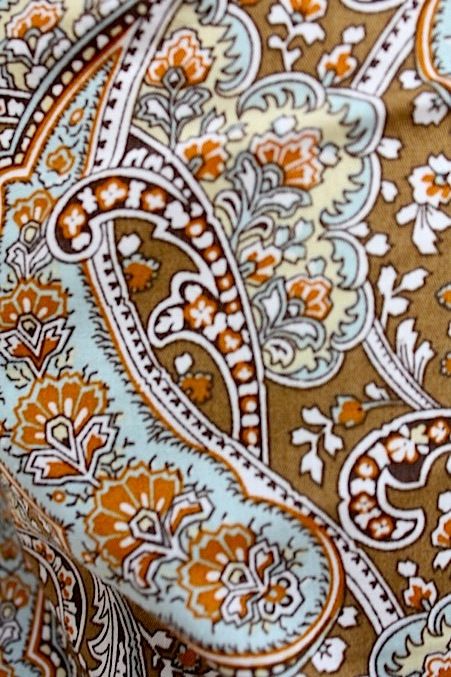 Brown paisley pattern shirt worn with Zara blazer, Seed ruffle shirt, Topman bracelets, Celine bags, Zara shoes, Marius Morel glasses


P/s: I'm planning to have the brown paisley print leftover to be made into a short-sleeved shirt. What say you?