I think you know how my feelings towards high street labels are - I understand the good intention behind providing design for the masses, although I do get appalled from time to time stumbling into
blatant copyright infringements
(ehem, Zara). However the designs from a high street brand like H&M are always more thought out, in a sense that there is the ambition to follow current trends, but there is a visible effort to create pieces in H&M's own modified version (
even a slightest bit, at least
). And of course we are already well-versed about the numerous H&M x designer collaborations that just give the
ordinary people a taste of the high fashion pie
.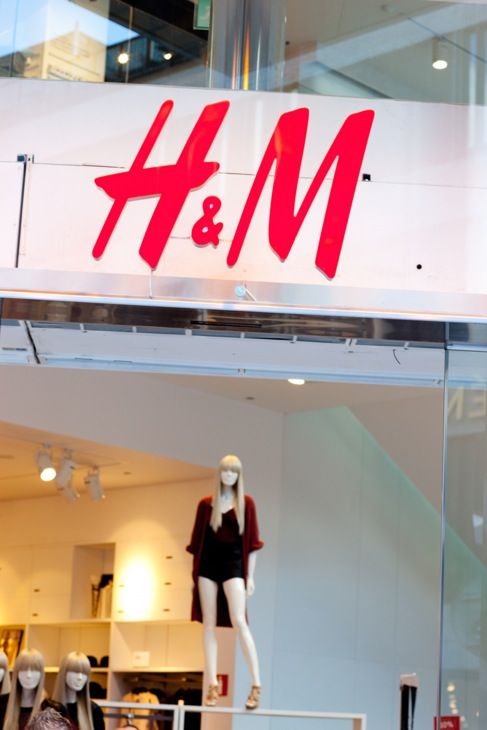 Earlier this year I read tweets from the Swedish high-street giant mentioning their 2012 plan of opening new stores in Thailand and Indonesia. For a while I thought that Malaysia is going to be abandoned, and they would not reach our shores, leaving us H&M-less. But I was wrong apparently. Last week I was informed regarding the official news of H&M's maiden opening in Kuala Lumpur! Can I hear an ear-piercing hooray?
According to the e-mail the first H&M store in Malaysia is planned to open during autumn 2012. Where is the strategic location I hear you ask? Well, it's the place which arguably gets the most foot traffic in Kuala Lumpur - Lot 10 at Jalan Bukit Bintang! So that explains the massive ongoing makeover at the facade of the mall, and the fact that Debenham has moved to the poshy Starhill Gallery...
"We very much look forward to opening the first H&M flagship store in Malaysia. After the great
response for our first store in Singapore, this will be the perfect next step for H&M into this fashion
conscious region. There is great potential for expansion in Southeast Asia, and we are excited to be
able to offer fashion and quality at the best price to our customers in Kuala Lumpur during autumn
2012", says Karl-Johan Persson, CEO at H&M.
Another key player of affordable fashion has landed in Malaysia. What do you think this mean? I am truly hoping for a diversified dressing attitude amongst KL-ites, and perhaps, a bigger inter-company competition in the field of marketing, design and retail...